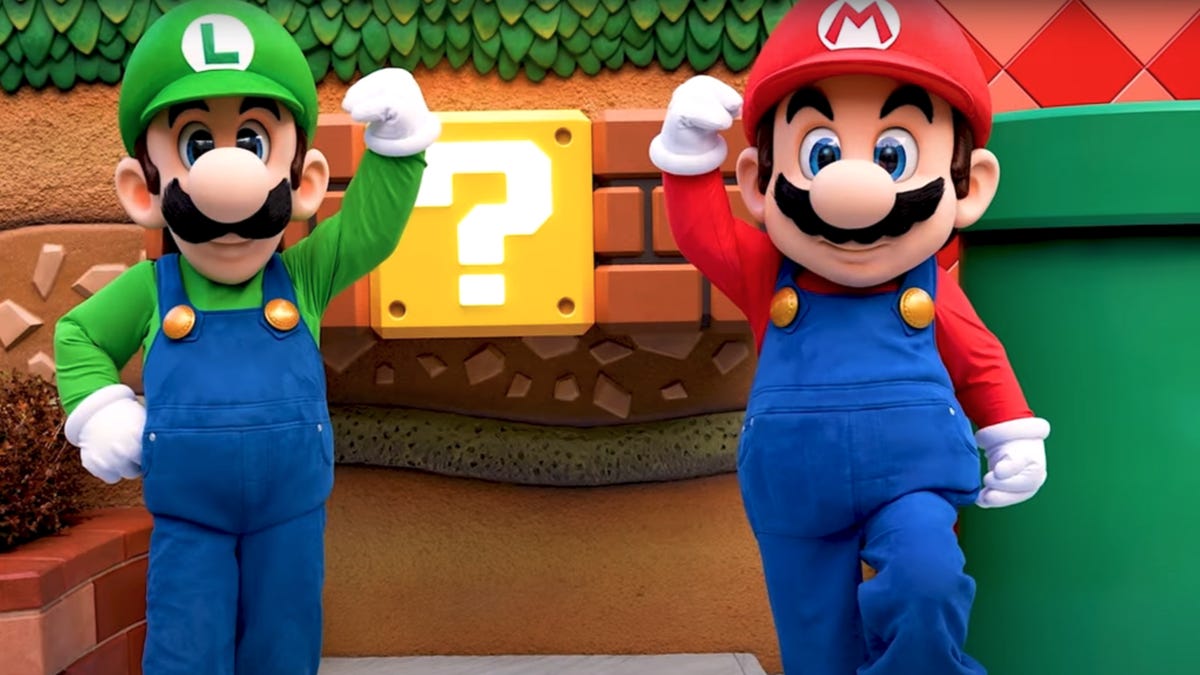 You'll be able to hang out with real-life Luigi and Mario at Super Nintendo World.
Universal Studios
Super Nintendo World will open in California's Universal Studios Hollywood on Feb. 17, 2023, the company revealed in a trailer on Wednesday.  It'll mark the Mario-inspired immersive theme park's US debut, after its Japanese counterpart opened in 2021.
Visitors will be able to try out Mario Kart-inspired ride Bowser's Challenge, which will let you race against the baddies with Mario, Luigi and Peach. Riders will wear augmented reality goggles to that will drop them inside iconic Mushroom Kingdom courses, which will also include practical elements.
You can also buy Power Up bands — similar to Disney Parks' MagicBands — to keep track of your score and unlock character interactions. The US pricing hasn't been revealed, but in Japan they cost 3,800 yen, or roughly $32.
Toadstool Cafe will serve dishes including Toadstool Cheesy Garlic Knots, Super Mushroom Soup, Piranha Plant Caprese, Mario Bacon Cheeseburger, Luigi Pesto Chicken Burger, ? Block Tiramisu and Princess Peach Cupcake.
For merch hunters, the 1-UP Factory retail store will include themed clothing, character plushies and other items you can take home as souvenirs.
A third Super Nintendo World was slated to open at Universal Studios in Orlando, Florida, in 2023, but construction delays seemingly pushed back its opening to 2025. The California park will open just weeks before the Super Mario Bros. Movie arrives on April 7. 
The Best Games on Nintendo Switch to Play in 2022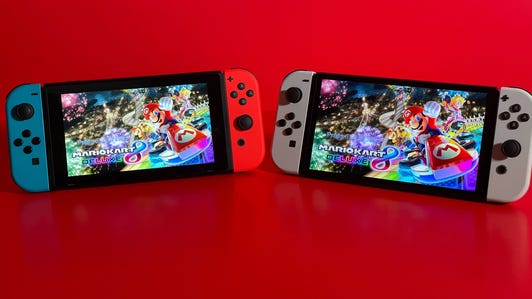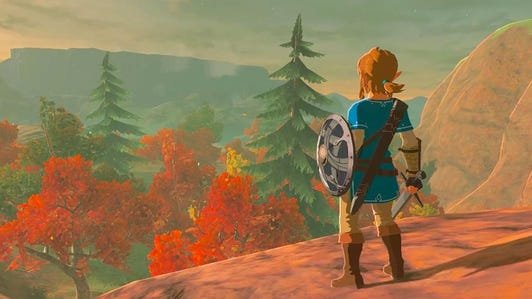 +33 more
See all photos