close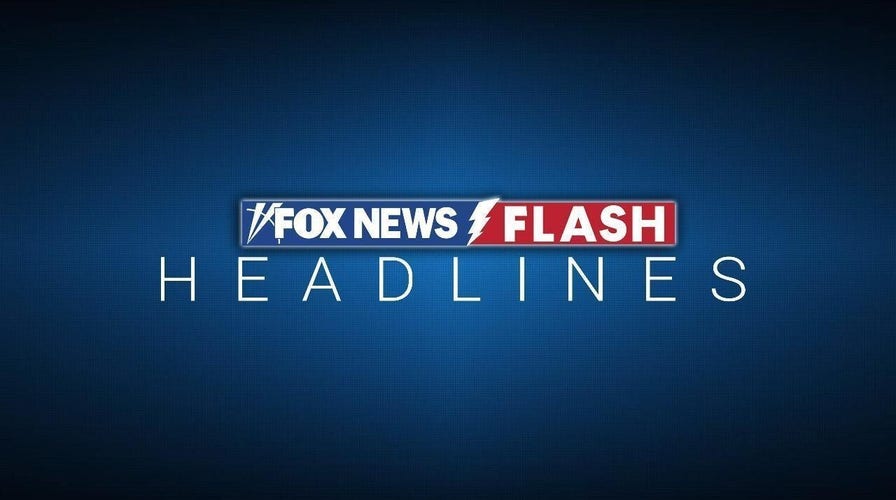 Video
Fox News Flash top headlines for March 6
Fox News Flash top headlines are here. Check out what's clicking on Foxnews.com.
A Sudanese court Monday acquitted eight activists accused of killing a military intelligence agent at a protest rally last year in the capital, defense lawyers said.
The court in Khartoum ordered the activists' release, according to the Lawyers' Democratic Front, an umbrella of attorneys defending pro-democracy protesters.
The activists were accused of killing Sgt. Mirghani al-Jilly, who was found dead following a pro-democracy protest in early March last year at the presidential place in Khartoum.
SUDANESE SECURITY FORCES FATALLY SHOOT PROTESTER NEAR CAPITAL
A statement from the ruling Sovereign Council at the time said al-Jilly died after he was hit in the head by a "sharp object" by some demonstrators during the protests.
Around two dozen protesters were arrested in relation to the killing. Twelve were soon released and eight were referred to trial for their alleged involvement.
The detained protesters were members of the Resistance Committees, the backbone of a popular uprising that forced the military's removal of longtime autocrat Omar al-Bashir in April 2019. They have also been integral to relentless anti-coup protests since October 2021.
Chief Judge Mamoun Saleh said the case against the protesters was marred with "many mistakes," including charges of torture, the state-run SUNA news agency reported. He said a witness brought to the court by prosecutors reported that he was "forced to give his testimony" against the suspects.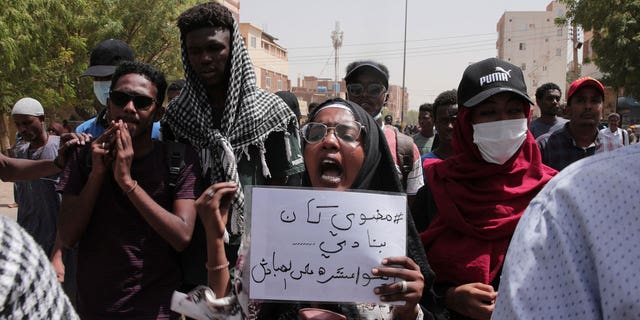 Eight pro-democracy activists in Sudan were acquitted of an intelligence agent's murder. (AP Photo/Marwan Ali, file)
The witness said he was detained for a week at a military intelligence facility prior to his court appearance, Saleh said. Another witness testimony was dismissed as "untrusted" as he was a workmate of the deceased, the judge added.
A defense lawyer, Jaffar Kajjo, said the legal team would file a complaint against those who incited the witness to give false testimony, SUNA reported.
Maysoon Mousa, another defense lawyer, called the verdict "a correct step." She urged authorities in video comments to release other activists detained in a crackdown on anti-military protests.
UNITED NATIONS CONDEMNS DEPLOYMENT OF SOUTH SUDANESE TROOPS TO DISPUTED REGION OF ABYEI
Following the activists' release, dozens of protesters celebrated in the capital. The Lawyers' Democratic Front shared video footage for the street celebrations.
In one video, protester Hamza Saleh, who spent around a year behind bars, was seen outside his home hugging other people who were celebrating and chanting "The Revolution is the people's Revaluation."
Al-Jilly was the second security personnel killed in protests that engulfed the African nation after the military toppled a civilian-led government in an October 2021 coup. In January last year, a police officer was stabbed to death in a pro-democracy protest also at the presidential palace.
The coup derailed Sudan's fragile, short-lived transition to democracy that followed al-Bashir's ouster. It also plunged the country into chaos and nearly collapsed its economy.
CLICK HERE TO GET THE FOX NEWS APP
Concerted international efforts forced the generals to reach an initial agreement in December to restore a democratic transition. Talks were still ongoing to finalize a deal that will see the military handing over power to civilians.