close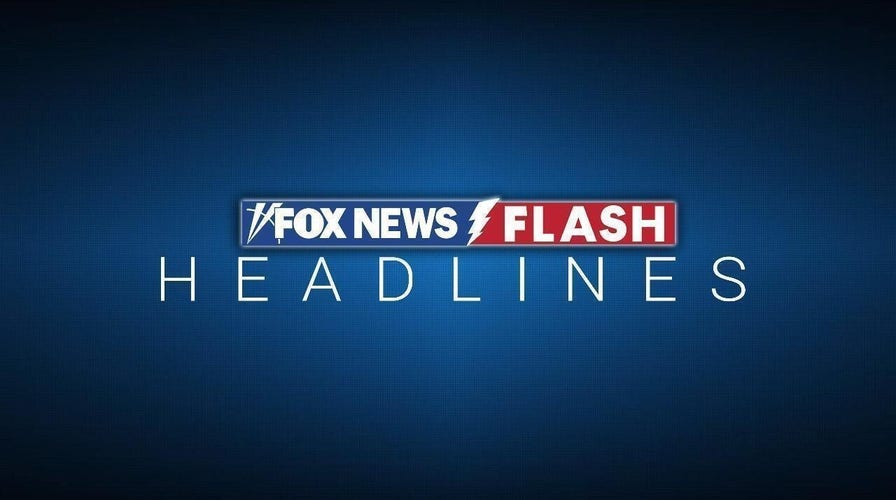 Video
Fox News Flash top headlines for June 9
Fox News Flash top headlines are here. Check out what's clicking on Foxnews.com.
The Sudanese government has announced that Volker Perthes, the UN envoy and key mediator in Sudan's violent conflict, is no longer welcome in the country. 
The announcement comes as the warring factions in Sudan agreed to a new 24-hour ceasefire
The Sudanese Foreign Ministry issued a brief statement declaring Perthes "persona non grata" following a demand from military chief Gen. Abdel Fattah Burhan.
The Sudanese government announced that the U.N. envoy to the country and key mediator in its brutal conflict is no longer welcome as the warring sides in the African nation agreed to a new, 24-hour cease-fire.
Sudan's Foreign Ministry issued a terse statement late Thursday, weeks after the military chief, Gen. Abdel Fattah Burhan, demanded in a letter that envoy Volker Perthes be removed from his post. The ministry said U.N. Secretary-General António Guterres was notified that Perthes was declared "persona non grata."
Since mid-April, Sudan's military, headed by Burhan, and the paramilitary Rapid Support Forces, or RSF, led by Gen. Mohammed Hamdan Dagalo, have been locked in a violent conflict. The fighting has killed more than 860 civilians, according to Sudan's Doctors' Syndicate, which tracks civilian casualties, though the actual death toll is likely much higher.
On Friday, the military and the RSF agreed to a another truce, to last 24 hours, starting 6 a.m. on Saturday. The case-fire was announced by Saudi Arabia and the United States in a joint statement, carried by the kingdom's Saudi Press Agency.
Washington and Riyadh have been mediating in Sudan's fighting — the latest truce is to be the eighth such cease-fire since the clashes first erupted two months ago. All past agreements have foundered.
US GOVERNMENT BEGINS LAND EVACUATION OF AMERICAN CIVILIANS IN SUDAN: OFFICIAL
Last week, Washington and Riyad suspended formal peace talks that had been taking place in the Saudi coastal city of Jeddah since late May, accusing both sides of repeated cease-fire violations. That same day, Washington imposed sanctions against key defense companies tied to the military and the RSF, along with visa restrictions.
Despite the breakdown, the two mediators said they remain in contact with both sides in hopes of reviving the peace talks.
Perthes has been a key mediator in Sudan since 2021, first during the country's failed attempts to transition to democracy and then as relations between the military and the RSF deteriorated. Perthes' native Germany condemned Sudan's announcement.
"The international community, including the German government, continues to stand fully behind Mr. Perthes and his efforts," said Andrea Sasse, spokesperson for the Foreign Ministry in Berlin.
She said Perthes will continue to do his job from Kenya, from where he is supporting efforts in Jeddah to get the warring parties back to the table.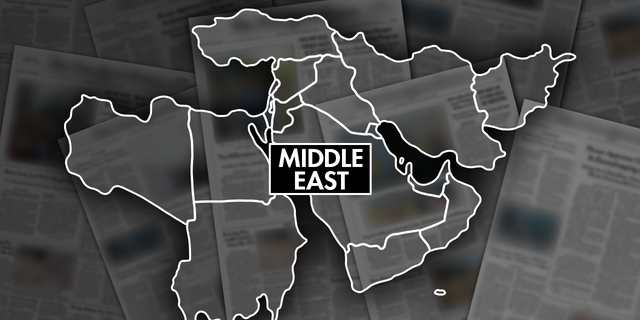 Sudan's government has declared United Nations envoy is no longer welcomed and warring sides have agreed to a 24-hour cease-fire. 
Perthes, who was in Ethiopia on Thursday, did not immediately comment on Sudan's announcement. The German diplomat had received death threats and numerous calls to resign in recent months.
In his letter, Burhan accused Perthes of "being partisan," and negatively contributing to pre-war talks between the generals and pro-democracy groups in the weeks building up to the conflict.
Perthes had dismissed the threats on his life as coming from marginal "extremists" and insisted there is a wide appreciation of U.N. efforts in Sudan.
Sudan's conflict has reduced the capital of Khartoum to an urban battlefield, with many city districts without running water or electricity. Widespread looting and sexual violence has been reported, including the rape of women and girls in Khartoum and the western Darfur region. Almost all reported cases of sexual attacks were blamed on the RSF. The paramilitary has not responded to repeated requests for comment.
According to Shabia Mantoo, a spokesperson for the U.N. refugee agency, hundreds of thousands have been displaced from their homes by the fighting. About 1.42 million have been displaced within Sudan and some 451,000 have left the country, including refugees from South Sudan who have returned home, Mantoo told reporters in Geneva on Friday.
CLICK HERE TO GET THE FOX NEWS APP
On Wednesday, the International Committee of the Red Cross rescued 297 children from an orphanage in Khartoum. The operation came after 71 children had died from hunger and illness in the facility since mid-April.
Also Friday, the aid group Mercy Corps warned that Sudan's fighting could trigger a catastrophic food crisis and disease outbreaks in the coming months.
June marks the beginning of Sudan's three-month rainy season. Last year, heavy flooding triggered by the rains killed scores of people.