Stephanie Seymour is opening up about losing her beloved son.
Harry Brant, son of the '90s supermodel and publisher Peter M. Brant, passed away in 2021 at age 24. The cause of death was an accidental overdose.
In a new cover story for WSJ. Magazine's Spring Women's Fashion Issue, the 54-year-old revealed for the first time what life has looked like for the family following the tragedy. The star said she's determined to keep Brant's legacy alive.
"If I think that Harry would love something, I do it, and it does help me with my grief," she said.
STEPHANIE SEYMOUR SHARES HEARTBREAKING TRIBUTE TO SON HARRY BRANT ONE YEAR AFTER HIS DEATH AT AGE 24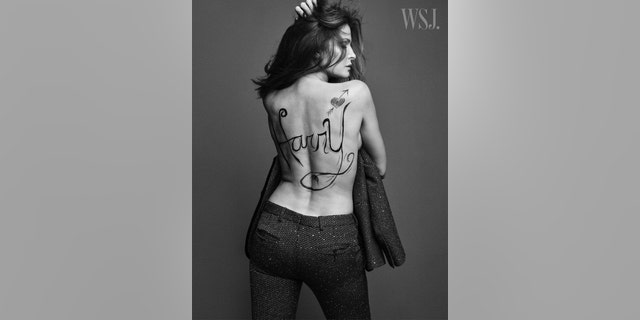 Stephanie Seymour modeling her late son Harry Brant's suit. His name was scripted in paint for the photoshoot.
(Dan Jackson for WSJ. Magazine)
According to the outlet, Seymour's friends and agents encouraged her to get back to work as a form of therapy after Harry's death. For her latest cover shoot, she chose to wear his suit.
"It still feels so good to put his clothes on," said Seymour. "I packed up these huge trunks with all his things, and I have this idea that I want to keep photographing his clothes because I think he would love it."
The younger Brant was a rising model at the time of his death. He had appeared in Italian Vogue and campaigns for the fashion house Balmain. He also released a unisex makeup line with his brother Peter Brant Jr. for MAC cosmetics.
Seymour said that as a child, her son loved to express himself through style. She described how Brant liked to lay out her outfits to wear for parent-teacher conferences.
CLICK HERE TO SIGN UP FOR THE ENTERTAINMENT NEWSLETTER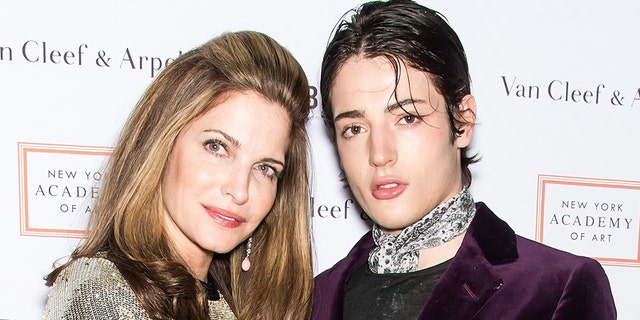 Stephanie Seymour had a close bond with her late son Harry Brant, a rising star in the fashion world.
(Gilbert Carrasquillo/FilmMagic)
"I would say, 'OK, you can choose my outfit,' and then he would go through everything, the vintage, the everything, lay it all on the floor," she said. "I'd say, 'Harry, I can't wear a vintage couture dress to a parent-teacher conference.' And he'd say, 'Why not?'"
"I remember when he was 12, I'd take him to meetings and grown adults could not believe his mind and maturity," Naomi Campbell, godmother to all four of Seymour's children, revealed. "… Everyone could see how special he was."
Seymour said her grandchildren have been essential in the family's healing.
"I try to just be present," Seymour explained. "For me with holidays, and I'm sure a lot of other people can relate, it's difficult now because I'm always thinking of what's missing. There's nothing that's helped me get through all of this more than my grandchildren."
HARRY BRANT, FASHION ICON AND SON OF STEPHANIE SEYMOUR AND PETER BRANT, DEAD AT 24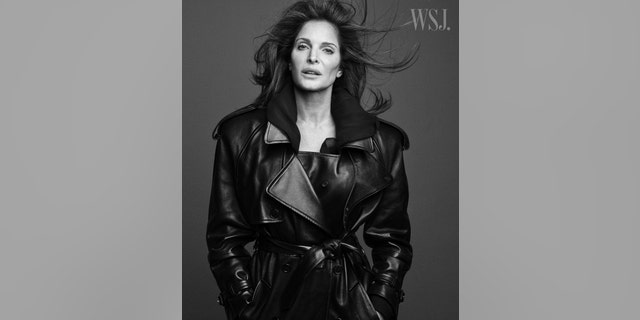 Stephanie Seymour said her grandchildren have been essential in the family's healing.
(Dan Jackson for WSJ. Magazine)
According to Seymour, the family has welcomed a new baby – a son to her eldest, Dylan Brant, in October. The little one was named after his late uncle.
"… Nothing has given me more comfort than those kids calling me Grandma Stephanie," she said.
At the time of Brant's death, his parents told The New York Times that he had been planning to enter rehab that year. He also hoped to play a role in the creative side of Interview magazine, which his father publishes.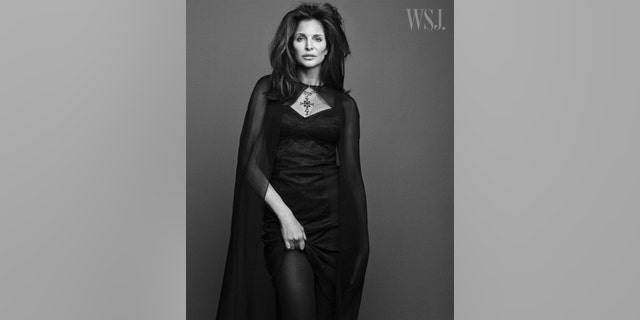 Stephanie Seymour revealed that her new grandson was named after Harry Brant.
(Dan Jackson for WSJ. Magazine)
"His life was cut short by this devastating disease," read the family's statement. "He was a creative, loving and powerful soul that brought life into so many people's hearts. He was truly a beautiful person inside and out."
WSJ. Magazine's Spring 2023 Women's Fashion issue hits newsstands Feb 11. The Associated Press contributed to this report.