Tu Anh Le loves going to the Starbucks at the buzzing heart of Vietnam's Ho Chi Minh City.
The 26-year-old and her friends dress up for the occasion and take selfies at the cafe.
"Pictures at Starbucks make my Instagram look nicer," says Tu Anh Le, who thinks the cafe is "luxurious", like a five-star hotel. "I get a lot of likes and nice comments saying I look trendy."
That appears to be the biggest draw for her because although she is a fan of Starbucks, she doesn't like coffee: "It makes my teeth yellow. I prefer smoothies or bubble milk tea."
Ten years after the American chain arrived in Vietnam, the verdict is quite clear: Vietnamese people love coffee, but they don't really seem to like Starbucks. And the ones who do, like Tu Anh Le, are not really going for the coffee.
Starbucks accounted for just 2% of Vietnam's $1.2bn (£934m) coffee-drinking market in 2022, according to Euromonitor International. And its footprint in the country isn't expanding rapidly. It has 92 stores, which works out to less than one for every million people. By comparison, Thailand and Indonesia have about seven and two respectively.
"Starbucks' presence remains limited due to [the] consumer preference for local coffee flavours," says Nathanael Lim, an analyst at Euromonitor International.
While Starbucks told the BBC it was committed to long-term investment in Vietnam, it did not say if it was profitable in the country.
But it has still fared better than other international competitors. Another US chain, The Coffee Bean & Tea Leaf, only has 15 stores here after 15 years. The Chinese-owned Mellower Coffee recently announced it was closing its doors after four years, while Australia's Gloria Jean's left Vietnam in 2017.
They all probably faced the same challenges as Starbucks. Vietnam, after all, is no stranger to coffee: It's the world's second largest exporter of the brew.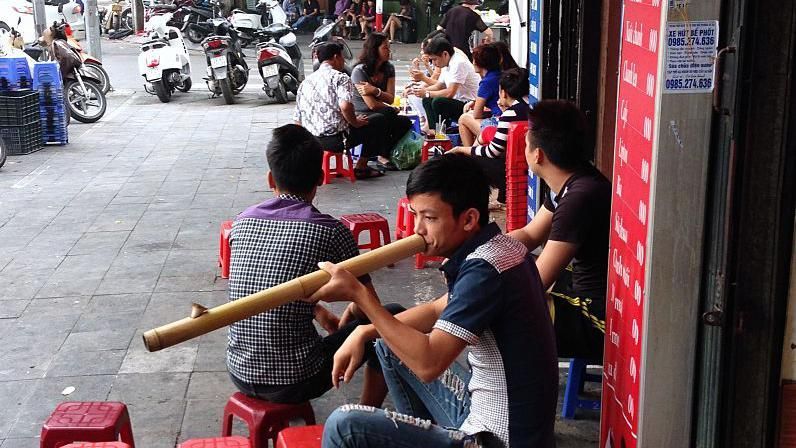 Image source, Getty ImagesImage caption, Traditional vendors sells cheap black coffee
For one thing, the menu is pricey for a competitive market like Vietnam – a busy street hosts at least 10 coffee shops, from roadside stalls to hip cafes. And drinking coffee is far from a luxury in a country where street coffee vendors pushing trolleys often serve the drink on cheap, tiny plastic tables. Some even offer customers newspapers as mats so that they can enjoy their coffee sitting on the ground.
And two, the Java chip frappucinos and pumpkin spiced lattes that have won elsewhere just don't seem to cut it here.
"The Starbucks menu is not diverse," says Trang Do, a game artist living in the coastal city of Da Nang. She drinks at least three cups of coffee a day, but rarely drops into the local Starbucks.
She tried it when it first opened – but she found the cappuccino "bland and not very coffee-flavoured".
For her, traditional Vietnamese coffee wins hands-down. "It is stronger and more fragrant. The way Vietnamese coffee is made with the filter helps to extract more coffee. When the coffee is brewed… and the hot water is added to let it drip slowly… [it] is the best."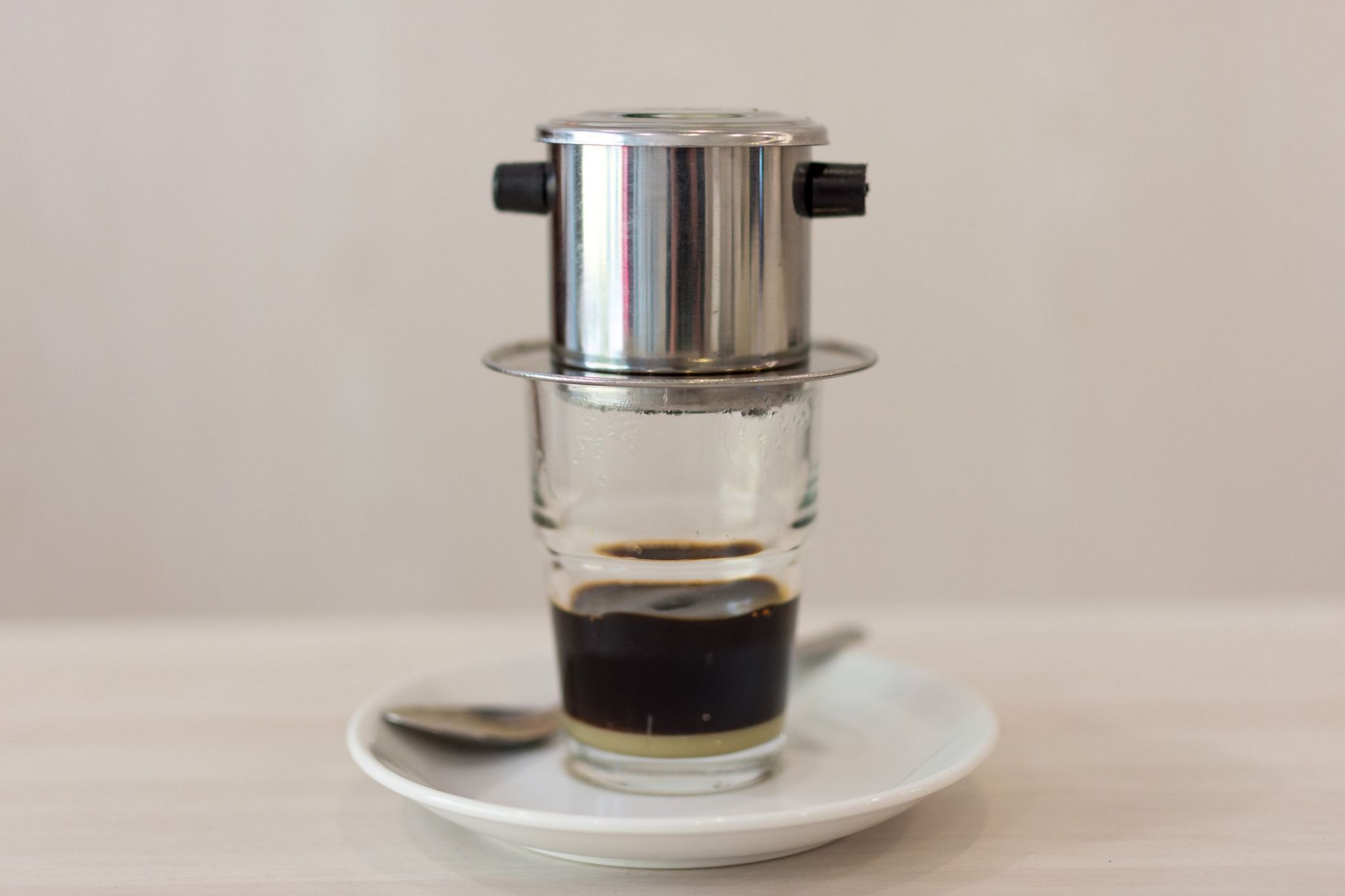 Image source, Getty ImagesImage caption, Vietnamese traditional drip coffee uses a "phin", a filter made of tin
To make Vietnamese coffee, a tin filter called a "phin" is placed over a glass, and hot water is then poured on the coffee grounds. It takes about 10 minutes for the decoction to percolate into the glass below. The drink can be served hot or cold, and with or without condensed milk, a staple in Vietnamese coffee.
French colonisers introduced coffee to Vietnam in the 19th Century. But the first coffee plant was of the Arabica species and did not adapt well to the country's hot and humid climate and soil.
Then, years later, the French brought Robusta plants which thrived. And that is the coffee popular in Vietnam today – Robusta has more caffeine, and a stronger flavour that is also more bitter.
Starbucks, however, uses 100% Arabica beans. The company told the BBC this was done to achieve "a flavour that can be subtle but also complex".
But 97% of the coffee Vietnam consumes every year – about 200,000 tonnes, or 2kg per person – is of the Robusta variety.
It might explain why even coffee drinkers who do go to Starbucks don't seem to love what's available. Marketer Tri Dang likes taking customers to Starbucks, especially older ones because of the cafe's "youthful" vibe.
But he says he rarely drinks coffee at Starbucks because it has "a lighter smell, not bitter and does not suit my coffee taste".
And the menu has none of the local favourites. While the most popular accompaniment is condensed milk, there are more adventurous options too. There is egg coffee, born in Hanoi in the 1940s. Amid an acute milk shortage, an inventive bartender at the Sofitel Legend Metropole Hotel, Nguyen Van Giang, whisked in egg as a substitute.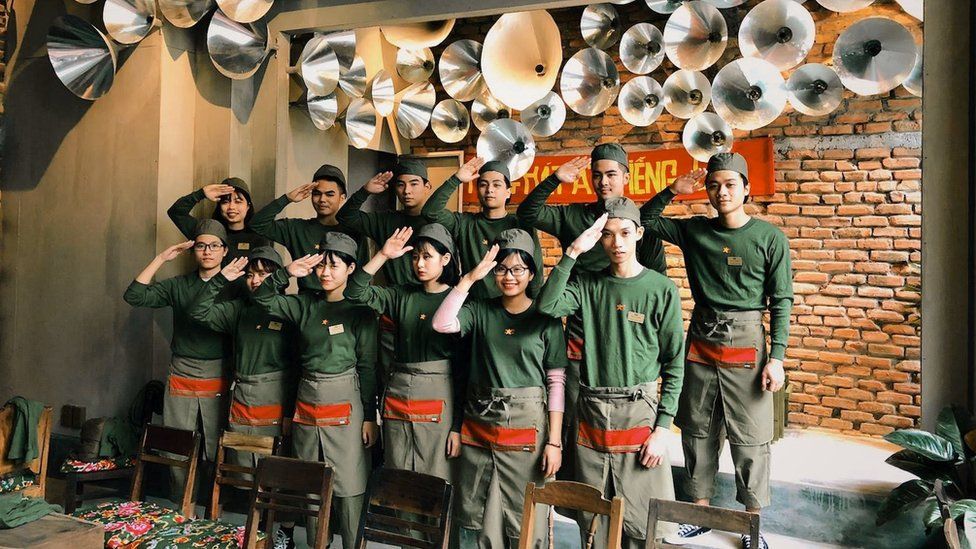 Image source, Cong CoffeeImage caption, Cong coffee is a local chain known for its decor inspired by Vietnam's subsidy period from 1975 to 1986, when food was rationed
Today, some local Vietnamese brands mix traditional Robusta coffee with egg yolk, yogurt and even fruit to woo new customers. A popular local chain Cong Coffee says its most loved brew is an indulgent cuppa coconut coffee, which blends coconut cream, condensed milk and ice.
Coffee is a source of "national pride" for Vietnam, says Tram Nguyen, a graphic designer based in Dalat.
"It is something very special and I always mention it whenever I talk about Vietnam. I am very proud of Vietnamese coffee. I always have a big love for milk coffee, whether iced or hot."
She loves coffee so much that she likes to try out a new coffee spot almost every day.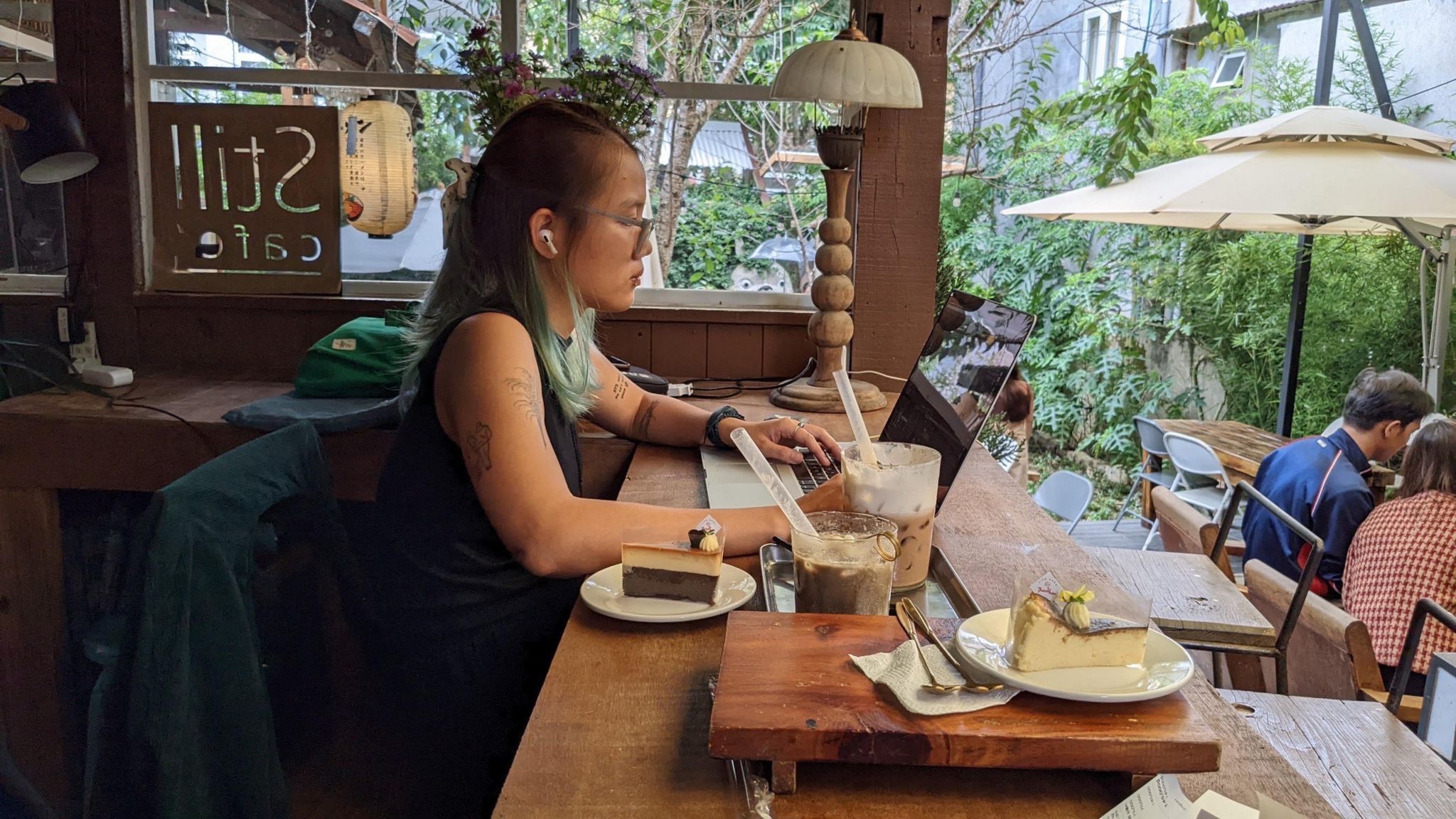 Image source, BBC VietnameseImage caption, Tram Nguyen prefers to get her coffee from local shops
"I only went to Starbucks once, because I wanted to try the luxurious coffee, but I felt that the money I spent wasn't worth what I got back, so I didn't come back."
Cost is a big reason why Vietnamese people hesitate to go to Starbucks, even to enjoy the novelty of it. A medium-sized drink at Starbucks with none of the add-ons costs about 90,000 Vietnamese Dong (£2.9; $3.8;). That's prohibitive in a country where the average monthly wage is only around $345.
Even Highlands, one of Vietnam's first coffee shop chains, and its most successful, debuted as a luxury chain, but eventually rebranded and cut prices. It now has more than 600 stores across the country.
And yet Starbucks merchandise is attracting collectors who are willing to splurge. Tri Dang boasts a collection of more than 40 Starbucks tumblers and cups, which are now worth a few thousand dollars.
But that doesn't change the fact that unlike a decade ago, for young Vietnamese who want a cup of coffee, there are now plenty of options to choose from.
"Starbucks coffee is nothing special to me, it's too fancy and I don't like the taste," Tram Nguyen says. "I can enjoy a quality coffee at a Vietnamese coffee shop at half the price."