close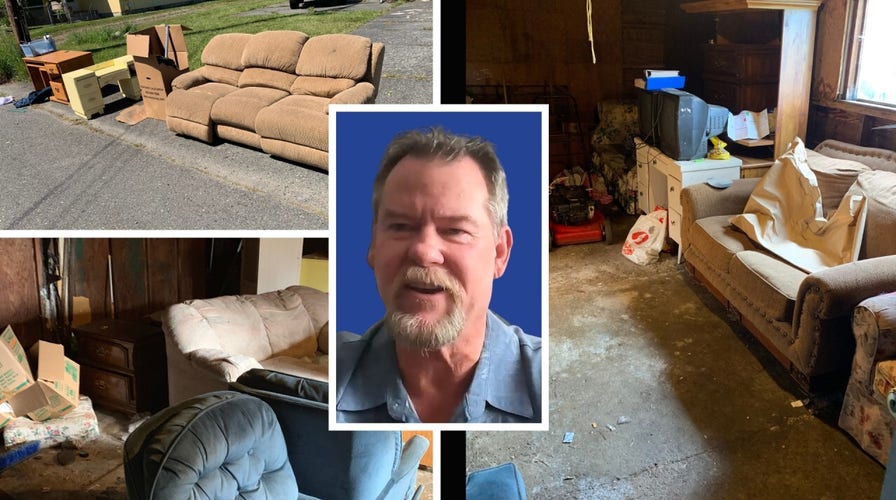 Video
Handyman offers squatter removal services
Handyman Flash Shelton is using his experience with removing squatters from his mother's California home to offer squatter removal services to others who are in need.
A group of squatters trashed an 11,000-square-foot multimillion-dollar Hollywood Hills home and tagged it with graffiti reading "f— rich people," according to the Los Angeles Police Department and local media reports.
Police were called to the residence on Thursday over a report of a woman screaming, Fox 11 reported, and soon found the home was trashed with graffiti, broken glass, feces and destroyed furniture.
"It's an abandoned house," an LAPD officer told KTLA 5. "They're just trespassing, squatting. The screaming was somebody, I think they got bit by a dog."
HANDYMAN WHO TURNED THE TABLES ON SQUATTERS CLAIMS HE'S HACKED THEIR SYSTEM AND CAN HANDLE YOURS TOO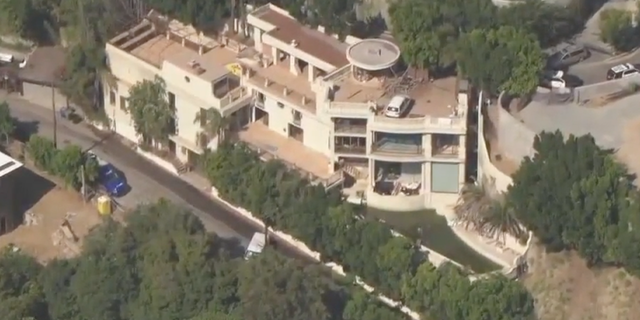 A home in Hollywood Hills was trashed by squatters, according to the LAPD. (Fox 11)
The sprawling home was previously listed for $10 million and includes a home theater, two gourmet kitchens and a pool, the New York Post reported.
Three people, two woman and a man, were cited for trespassing and then released, but claimed to KTLA 5 that the situation was an alleged misunderstanding.
10 SQUATTERS RAVAGE $1M FORT LAUDERDALE HOME, LEAVE IT 'BUG INFESTED'
"I was hired to clean up, take the squatters out, get the house ready for lease or for sale," one of the women who was cited told the outlet.
The real estate agent for the home, however, said that the three people were not authorized to be on the property. While neighbors said the trio had been on the property for about five days before the cops showed up on Thursday.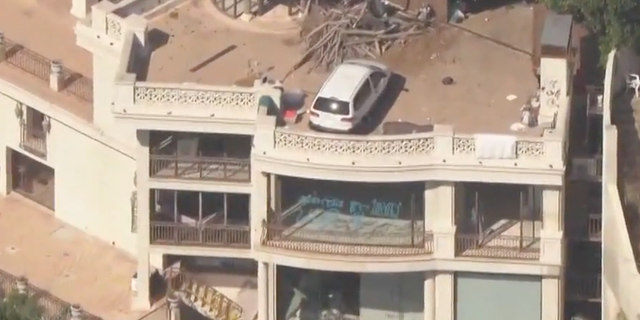 A mansion in Hollywood Hills was the site of squatting activity, according to police. (Fox 11 )
"I didn't know it was going on. I'm just finding out," one neighbor told KTLA. "It doesn't make me too happy. It makes me aware of my surroundings a little bit more."
SQUATTERS ARRESTED AFTER DAUGHTERS LOCKED UP, FORCED TO EAT MATTRESS TO SURVIVE: POLICE
An LAPD spokesperson said the call about squatters "is not unusual for Hollywood, honestly," according to the New York Post.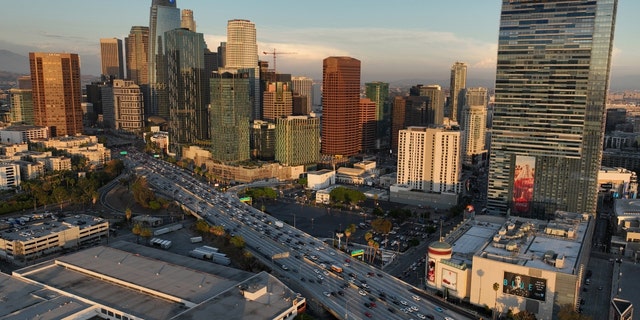 An aerial view of the downtown Los Angeles skyline as seen from the Pico-Union area Wednesday, Sept. 28, 2022. (Allen J. Schaben / Los Angeles Times via Getty Images)
"Officers did make contact with the property owner, so it's definitely not abandoned, but it's unclear if somebody lives there," the spokesperson continued.
CLICK HERE TO GET THE FOX NEWS APP
Police previously responded to the home in January of last year after a man barricaded himself inside with a dog. The man was accused of pointing a shotgun at a person and police said at the time they believe he was squatting in the residence, according to KTLA.