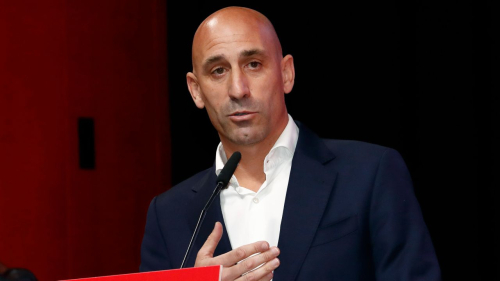 Rubiales speaks at the Spanish Football Federation's emergency general assembly meeting on Friday. Real Federación Española de Fútbol/Europa Press/AP CNN —
Spanish prosecutors have opened an investigation that could end in sexual aggression charges against soccer federation boss Luis Rubiales.
The case centers on the unwanted kiss on the mouth he gave to player Jennifer Hermoso after Spain won the Women's World Cup on August 20, a statement published by the country's Prosecutors Office said Monday.
"We have agreed to contact Jennifer Hermoso in order to inform her of her rights as a victim of an alleged crime of sexual aggression in the next 15 days," the statement says.
This is a developing story, more to follow.