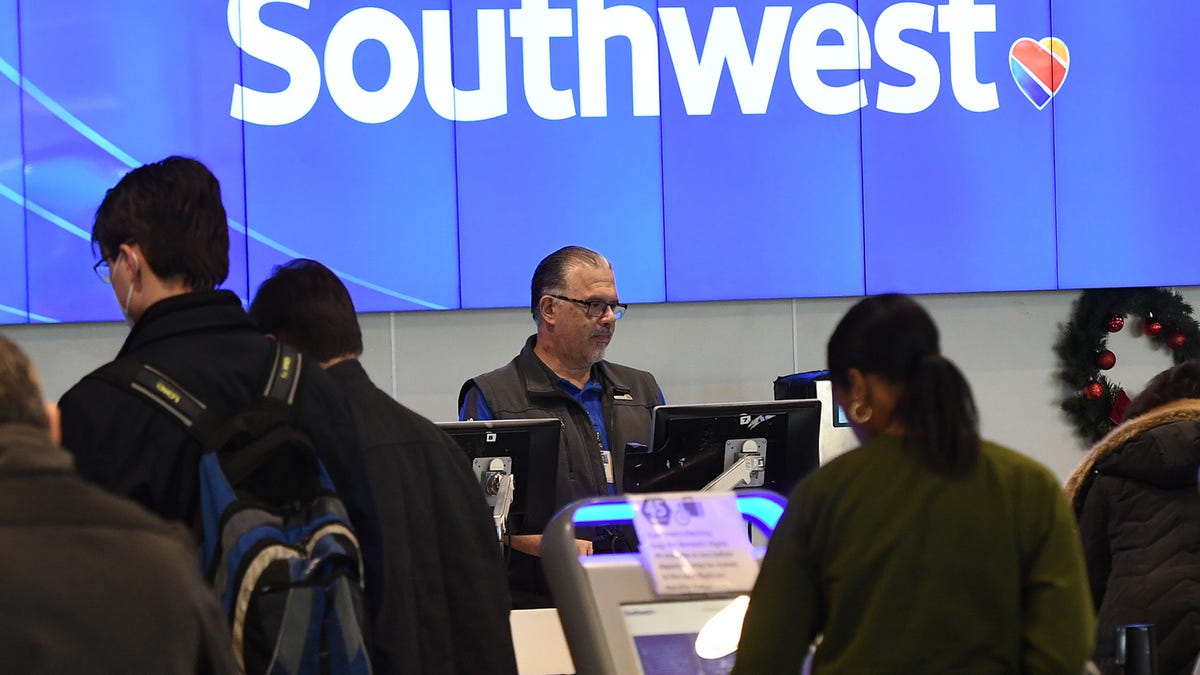 Southwest Airlines is trying to win back customers. 
Getty Images
Southwest Airlines canceled thousands of flights over the holiday period, delaying passengers on more than 15,000 flights from reaching their destination as scheduled The airline sent out emails Tuesday to customers "significantly impacted" by the cancellations offering frequent-flier miles as compensation. 
Southwest will give 25,000 Rapid Reward points, it's frequent-flier program, to travelers whose flights were canceled or had their flights delayed by more than three hours. The points have a value of more than $300 and can be used for another flight or gift cards and Southwest merchandise. 
"I know that no amount of apologies can undo your experience," Southwest Chief Executive Bob Jordan said in the email.
Winter Storm Elliot was the catalyst for Southwest's meltdown when it hit a vast majority of the US days before Christmas. Severe weather led to initial flight cancellations across multiple carriers. Southwest, however, was unable to recover after Christmas and continued to cancel thousands of flights per day. The airline's antiquated systems was one of the biggest issues preventing the company from staffing flights leading to the cancellations. It wasn't until Friday that Southwest was able to conduct business as usual. 
Southwest says it is still refunding flights and compensating individuals for lost luggage. Over one weekend in October 2021, the airline canceled thousands of flights due to different circumstances including holiday travel.