close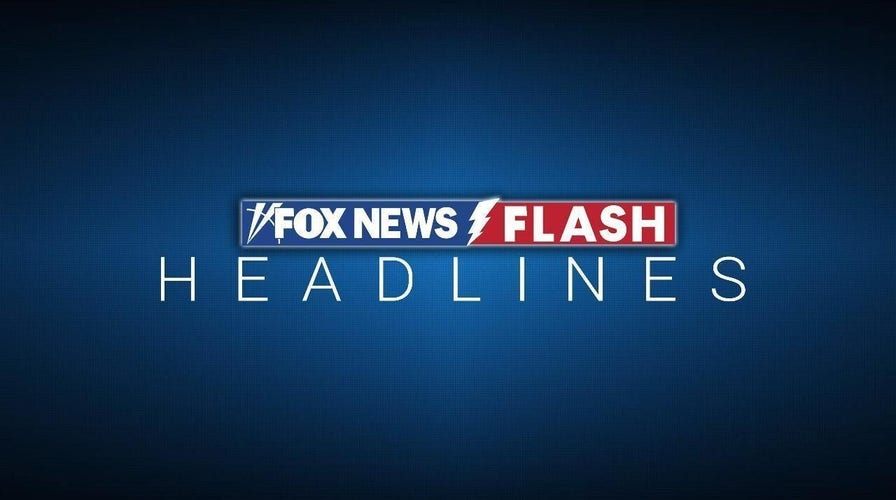 Video
Fox News Flash top headlines for January 19
Fox News Flash top headlines are here. Check out what's clicking on Foxnews.com.
The administration of South Korean president Yoon Suk Yeol wants to allow people to work up to 69 hours a week – up from the current 52 – and bank overtime hours in exchange for time off, a plan it hopes will promote family growth alongside productivity.
The government says the plan, set to be announced next month, will provide more flexibility in the labour market. Officials say people would work less as a whole, encouraging them to have families and shore up a fertility rate that is projected to hit a global-low 0.7 in 2024.
It would supersede a 2018 law that limited the work week to 52 hours – 40 hours of regular work plus 12 hours of overtime. The Ministry of Employment and Labor said in a statement that law had fallen behind the times.
SOUTH KOREA CONSIDERS NUCLEAR DEVELOPMENT FOR FIRST TIME IN FACE OF GROWING NORTH KOREA SECURITY THREAT
"If you are working at ice cream factories for example, you can work overtime seasonally, then save the hours of work and use later to go on a longer holiday," the ministry said of the reform.
The proposal would allow employers and workers to agree on whether to count overtime by the week, with 12 hours allowed; the month, with 52 hours allowed; the quarter, with 140 hours allowed; a half year, with 250 hours; or a full year, with 440 hours of overtime allowed.
For counting periods of a month or longer, up to 29 hours a week of overtime would be allowed, for a total of 69 work hours in one week. Overtime could be exchanged later for time off at a rate that has not been announced.
Only 14% of South Koreans were in trade unions in 2021, data show, which could limit how much workers can negotiate. In a statement, the Korean Women's Associations United said "only regulations like the 52-hour workweek and pressure from labour unions can protect workers from long working hours".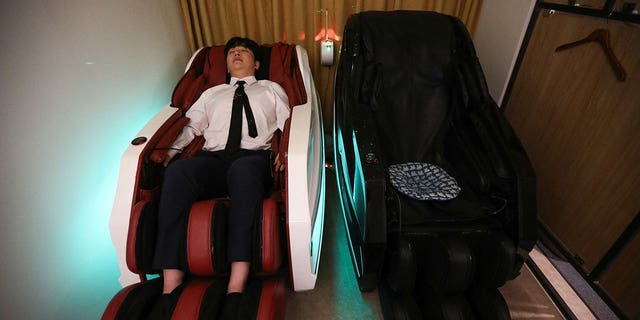 An office worker rests at a healing sleep cafe in Seoul, South Korea, on Jan. 12, 2023.
(REUTERS/Heo Ran)
The law must be passed by the National Assembly, where Yoon's political opponents hold the majority. Opposition politicians have said they oppose the plan, with Rep. Park Yong-jin of the main opposition Democratic Party of Korea calling it a "shortcut to population extinction".
The labour ministry has brushed off such criticisms, saying the proposal would "only add more choice".
More than 18% of South Koreans worked more than 50 hours a week in the world's 10th-largest economy in 2021, according to unpublished data from the Organisation for Economic Co-operation and Development – the fifth-highest after Turkey, Mexico, Colombia and Costa Rica.
The move has been welcomed by the country's major business lobbying groups, including the Korea Enterprise Federation, which described it as "necessary". But some experts are sceptical that the new proposal would reduce how much people work.
SOUTH KOREA IN TALKS TO MANAGE US NUKES AMID GROWING THREAT FROM NORTH KOREA: REPORT
"The beauty of introducing a 52-hour workweek was that you gave a signal to employers, unions and workers saying, 'Listen, you really have to do something about the long working hours culture in your country,'" said Willem Adema, a senior economist at the social policy division of the OECD. "If the current legislation is all about giving flexibility then that's fine. But it doesn't seem to be interpreted as such."
The government says allowing workers to spend accrued overtime hours on vacations will mean people who want to work less – such as parents or caregivers – will be able to do so.
Extending working hours, even temporarily, affects women more than men, said Lee Min-Ah, Professor of Sociology at Chung-Ang University.
"When male partners work more, women's economic activity will be discouraged and their responsibility of childcare will only increase," Lee said.
The country already has the lowest fertility rate in the world, and a rapidly ageing population. The working-age population peaked at 38 million in 2019 and is set to drop by more than 9 million by 2040, government data show.
CLICK HERE TO GET THE FOX NEWS APP
Lee Yoon-sun, a 29-year-old office worker, said working high-intensity hours and then taking time off would be disruptive.
"Working long hours when you have a heavy workload and then resting when you are less busy seems like a pattern that will lead to an irregular life, affecting having children and taking care of them," said Lee, who does not have children.
Other workers say the new plan ignores a lot of the cultural and social nuances of work in South Korea.
"If it's 6 p.m., you don't just run out the door, you carefully put on your clothes and make sure you watch what your co-workers are doing so you are not the one leaving while everyone else is still working," said Albert Kim, a 27-year-old living in Seoul, who also does not have children. "There are a lot of grey areas I wish the proposal would have addressed."