close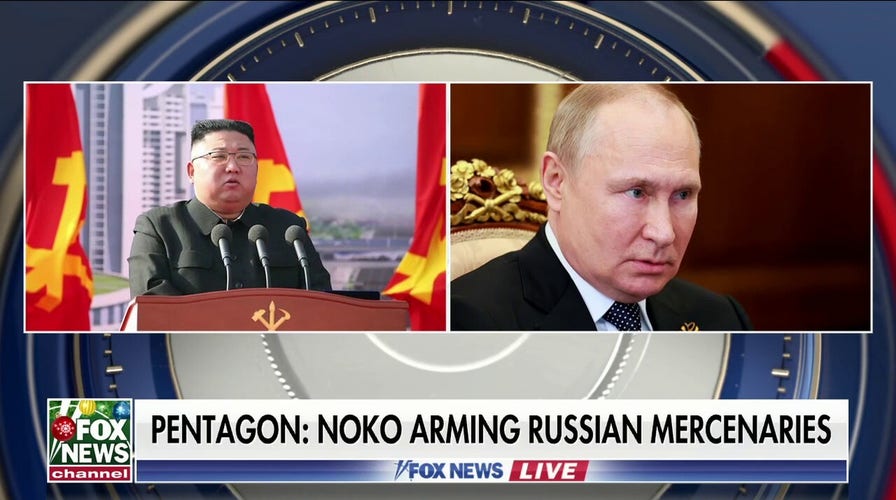 Video
Joel Rubin: US must work with allies to 'box in' North Korea
Former Deputy Assistant Secretary of State Joel Rubin breaks down the implications of North Korea arming Russian mercenaries on 'Fox News Live.'
North Korea's spike in missile testing and development of its nuclear program has prompted South Korea to re-evaluate its defense capabilities, including the potential development of a nuclear arsenal.
Speaking from a defense policy briefing Wednesday, South Korean President Yoon Suk Yeol said Seoul would need to seek changes to its defensive posture if Pyongyang continued its overtly aggressive and illegal nuclear weapons development.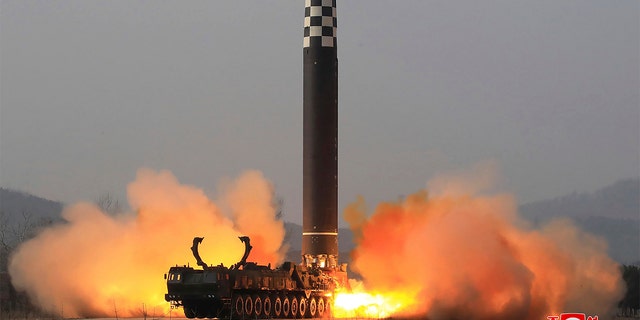 A test-fire of a Hwasong-17 intercontinental ballistic missile at an undisclosed location in North Korea on March 24, 2022. 
(Korean Central News Agency/Korea News Service via AP)
KIM JONG UN: NORTH KOREA MUST 'OVERWHELMINGLY BEEF UP' MILITARY, NUCLEAR ARSENAL
"It's possible that the problem gets worse, and our country will introduce tactical nuclear weapons or build them on our own," Yoon said according to reports this week. "If that's the case, we can have our own nuclear weapons pretty quickly, given our scientific and technological capabilities."
The development of nuclear capabilities in South Korea would show a drastic shift in geopolitics, as the U.N. continues to encourage nuclear disarmament among the nine nations known to have nuclear weapons.
China, France, Russia, United Kingdom and the United States are officially recognized under the Treaty on the Non-Proliferation of Nuclear Weapons to possess nuclear arms, though they are not supposed to expand or maintain nuclear weapons in perpetuity.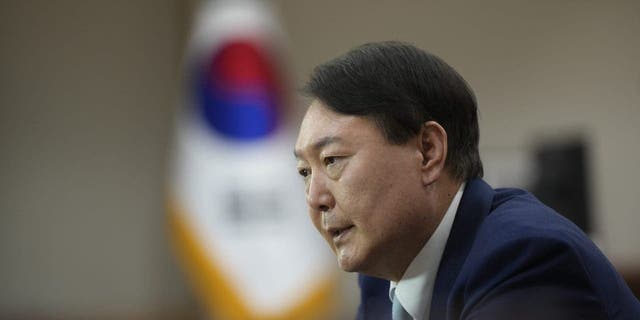 South Korean President Yoon Suk Yeol speaks during an interview at the presidential office in Seoul, South Korea, Tuesday, Jan. 10, 2023. 
(AP Photo/Lee Jin-man)
NORTH KOREA FIRES 3 MISSILES INTO SEA DAYS AFTER SENDING DRONES ACROSS SOUTH KOREAN BORDER
India, Pakistan and North Korea have all openly acknowledged or have tested their nuclear capabilities.
Israel has neither acknowledged nor tested nuclear weapons, though it is widely believed to possess nuclear capabilities.
South Korea, Japan and the U.S. have expanded their defensive partnerships in the wake of not only North Korea's aggressive posture in the region, but China's as well.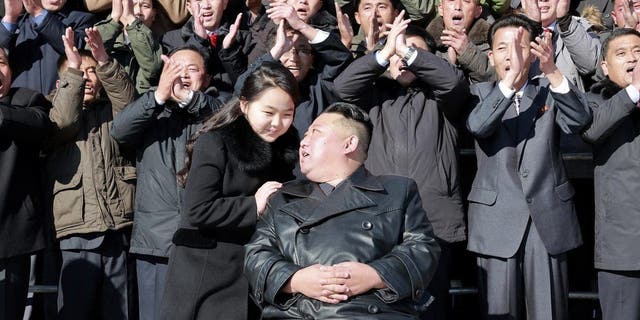 North Korean leader Kim Jong Un, center, and his daughter pose with scientists and workers for a photofollowing the launch of what it says a Hwasong-17 intercontinental ballistic missile, at an unidentified location in North Korea. 
(Korean Central News Agency/Korea News Service via AP)
CLICK HERE TO GET THE FOX NEWS APP
Yoon said he has been in talks with the U.S. to once again consider stationing U.S.-nuclear arms in the southern peninsula, which would reverse steps taken over 30 years ago when the U.S. removed all nuclear capabilities from South Korea in 1991.
"We've seen a miscalculation leading to serious wars many times in history," Yoon told the Associated Press this week. "Discussions are under way over the so-called joint planning and joint execution, and I think it's right for South Korea and the United States to cooperate because both of us are exposed to the North Korean nuclear threat."
Caitlin McFall is a Reporter at Fox News Digital covering Politics, U.S. and World news.