close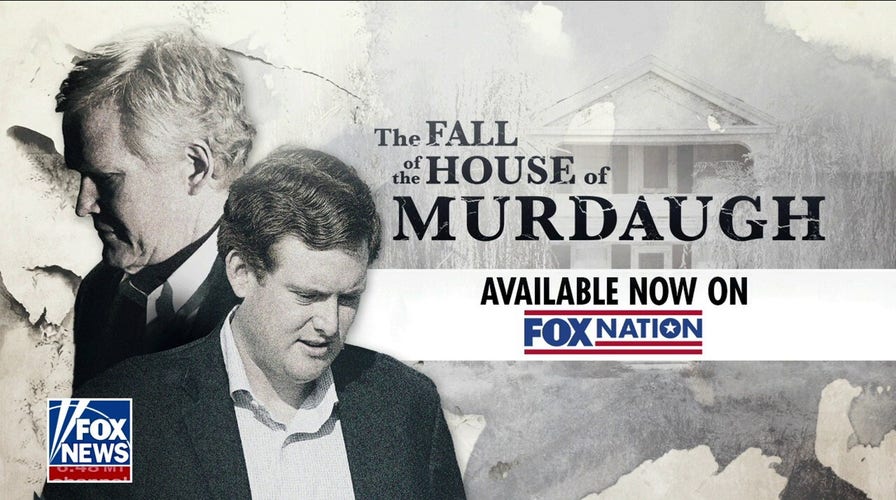 Video
Buster Murdaugh insists dad is innocent in exclusive interview
Fox News' Nate Foy previews Martha MacCallum's exclusive interview with Buster Murdaugh in Fox Nation's 'The Fall of the House of Murdaugh,' now streaming.
South Carolina officials announced Thursday they're investigating allegations the clerk in Alex Murdaugh's murder trial tampered with jurors, and Murdaugh's defense lawyers objected, asking the FBI to step in.
State Attorney General Alan Wilson asked the South Carolina Law Enforcement Division (SLED) to probe the claims made Tuesday in an explosive defense motion for a new trial.
"The state's only vested interest is seeking the truth," Wilson and SLED said in a joint statement.
MURDAUGH COURT CLERK BECKY HILL SPOTTED FOR FIRST TIME SINCE TWIST IN MURDER SAGA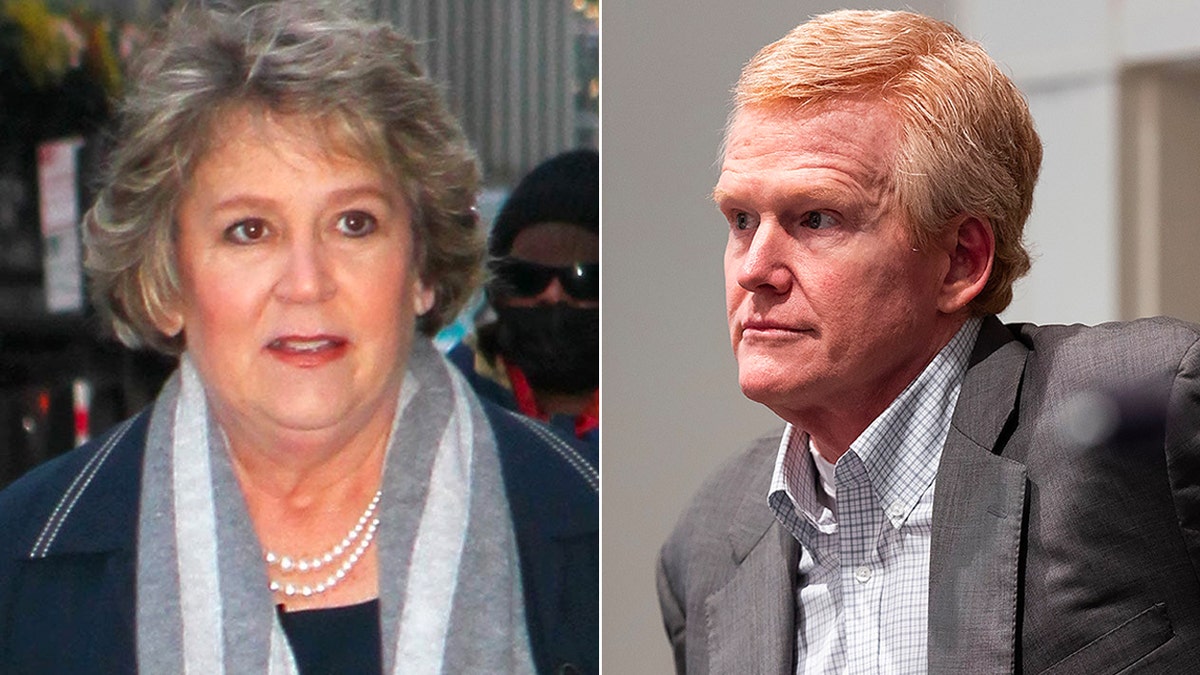 Colleton County Court Clerk Rebecca "Becky" Hill, and Alex Murdaugh in court for his double murder trial. (Jennifer Mitchell for Fox News Digital/ pool )
SLED was the lead agency that investigated Murdaugh for the fatal shooting of his wife, Maggie, and his son, Paul, in June 2021, and Wilson's office prosecuted the case, winning a jury conviction after a six-week trial.
Murdaugh, 55, who has insisted he's innocent, was sentenced in March to two life terms.
The announcement from state officials came two days after Murdaugh's defense lawyers, Jim Griffin and Dick Harpootlian, accused the trial clerk of misconduct and asked for an FBI investigation.
VIDEO: Becky Hill is asked about jury tampering allegations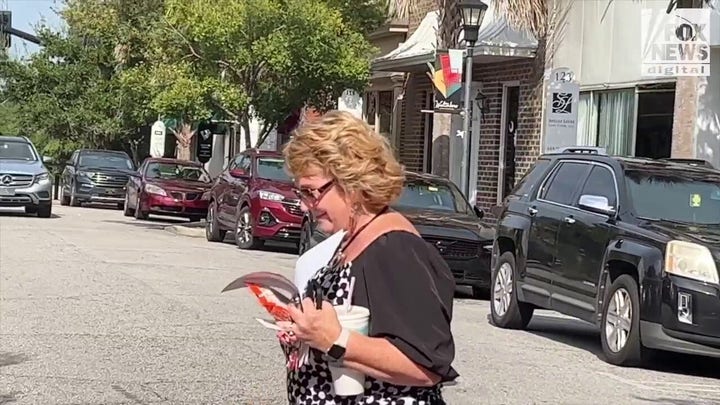 Video
"That's their decision, not our decision. We made our request," Griffin told Fox News Digital. "Our concern is that the results won't be accepted in the public domain because of SLED and the attorney general's inherent conflict of interest involving Alex's case."
ALEX MURDAUGH SEEKS NEW TRIAL, ALLEGES JURY TAMPERING IN BOMBSHELL MOTION
The stunning motion accuses Colleton County Clerk Rebecca "Becky" Hill of trying to sway the jury toward a conviction so she could score a lucrative book deal and secure media appearances.
She allegedly discussed Murdaugh's guilt with jurors before deliberations began, pressured them to reach a quick verdict and lied to the trial judge in a campaign to remove a panelist who sympathized with the defense.
Attorney General Alan Wilson celebrates after Alex Murdaugh was found guilty on all four counts at the Colleton County Courthouse in Walterboro March 2, 2023.  (Andrew J. Whitaker/The Post and Courier/Pool)
"We are shocked by the revelations of Ms. HiIl's conduct that jurors provided to us in their sworn affidavits," Griffin told Fox News Digital. "Alex, like the rest of us, was dismayed and upset, and we look forward to our opportunity to address these issues before the court."
WATCH: ALEX MURDAUGH'S SURVIVING SON SPEAKS OUT IN FOX NATION EXCLUSIVE
Hill has retained attorneys Will Lewis and Justin Bamberg in the matter. They declined to comment.
Fox Nation aired its hit series, "The Fall of the House of Murdaugh," last week, which includes an interview with Hill.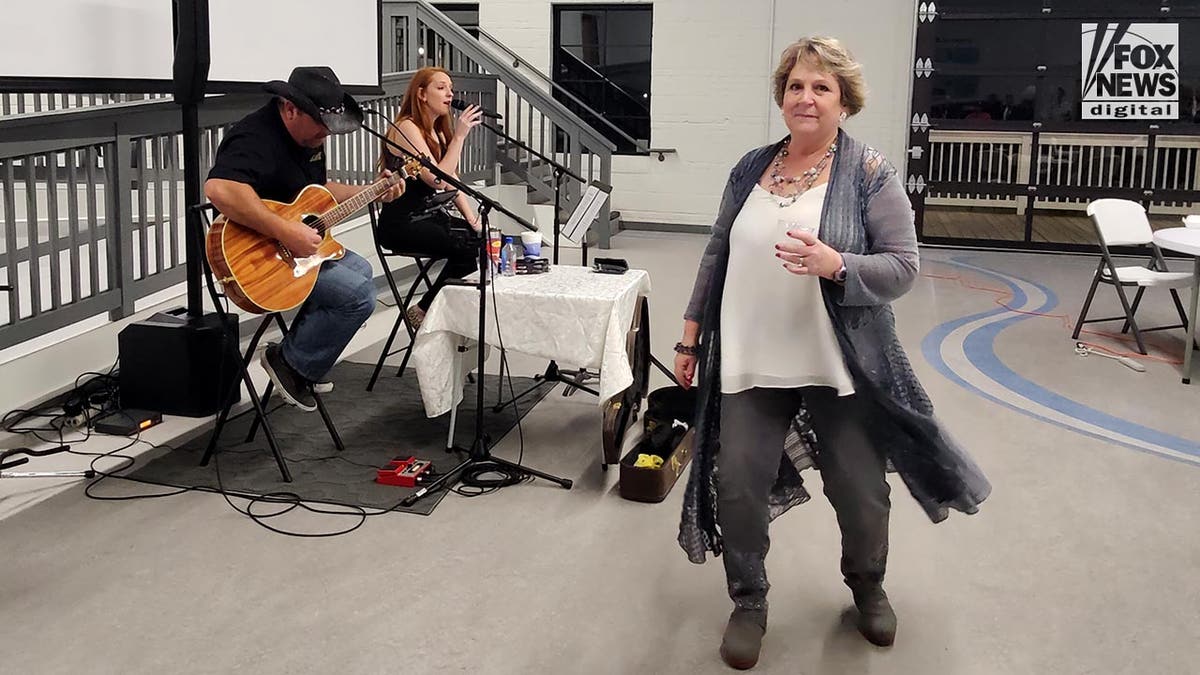 Colleton County Court Clerk Rebecca "Becky" Hill walks past her daughter, who is singing at a party in Walterboro, S.C., March 1, 2023. (Mark Sims for Fox News Digital)
Her memoir, "Behind the Doors of Justice: The Murdaugh Murders," was released Aug. 1.
CLICK HERE TO GET THE FOX NEWS APP
Her co-author, Neil Gordon, told Court TV the pair self-published the work and each had to put up $15,000 of their own money.
Rebecca Rosenberg is a veteran journalist and book author with a focus on crime and criminal justice. Email tips to [email protected] and @ReRosenberg.