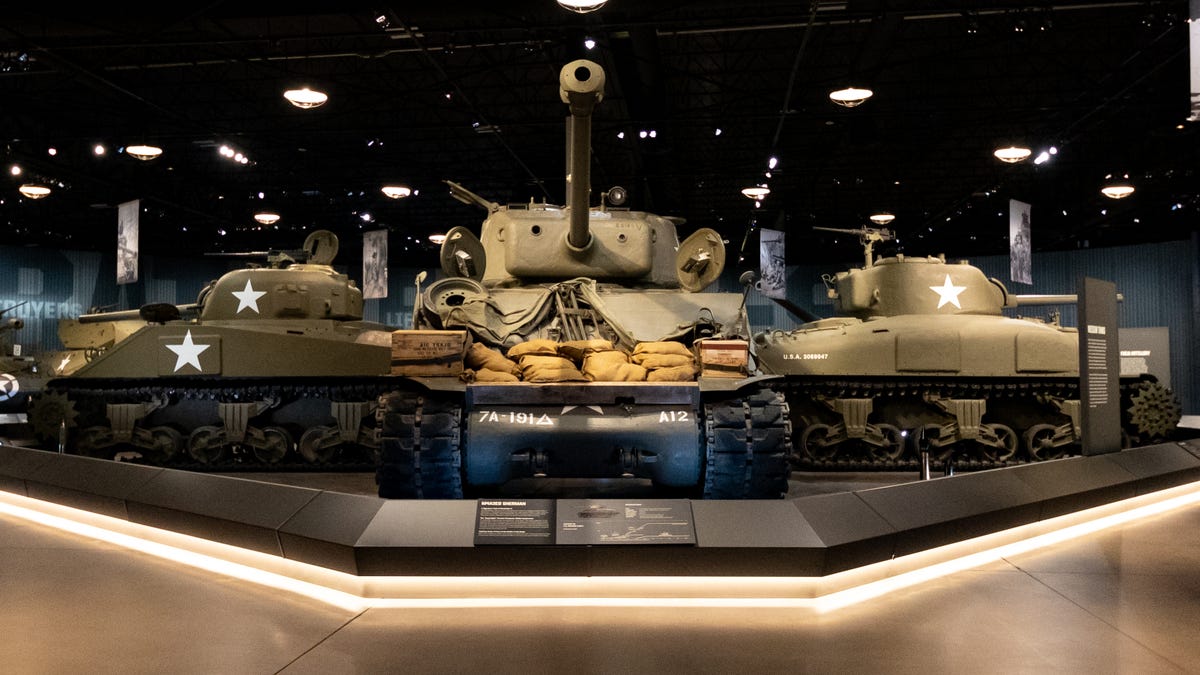 The National Museum of Military Vehicles has armored vehicles of every stripe.
Geoffrey Morrison/CNET
The road east out of Grand Teton National Park weaves its way through valleys, curves up and over hills, and crests the continental divide at 9,658 feet above sea level. The road is clear, but snow piles high above my tiny car. The sun is strong enough that I've put the top down, and it almost feels like spring. 
It's a desolate road, winding between parks and preserves. This area of natural beauty strikes me as an unlikely place to find a museum dedicated to tanks. Not just any tank museum, but one of the best in the world. 
The National Museum of Military Vehicles, just outside Dubois, Wyoming, is a world-class collection of a wide variety of tanks, armored personnel carriers and other historic machines from the last 100 years. On a recent road trip, I briefly detoured away from the national parks to check out this impressive museum. Here's what I found. 
Tanks and Treads: Look Inside the National Museum of Military Vehicles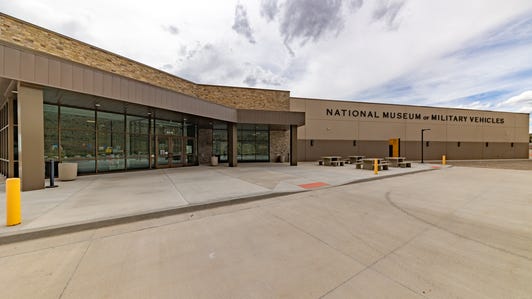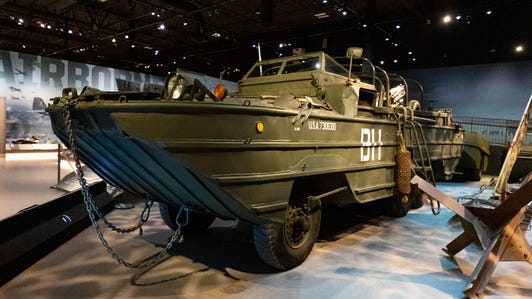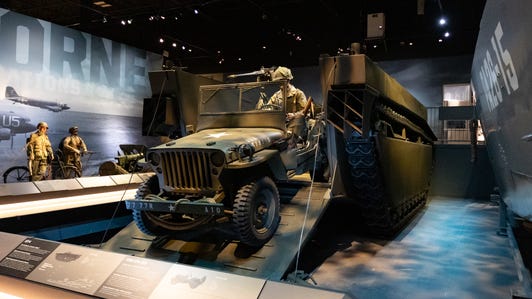 +49 more
See all photos
Welcome to the world of tanks
I've toured museums all over the world. Most are near big cities, either a short drive or quick ride on public transit, but still a bit away from town so the real estate is cheaper. After all, when you're exhibiting big machines like planes, trains and automobiles, you need lots of space. 
The National Museum of Military Vehicles is an the exception to this rule. It is, to put it kindly, in the middle of nowhere. The town of Dubois has a population of 911. The closest "cities," Jackson to the west and Riverton to the east, have around 10,000 each. It is not a highly populated area. And yet, the museum not only has an impressive collection of vehicles, but they're presented beautifully and they all run. Yep, over 500 tanks and other vehicles, all restored and able to move under their own power. That's unusual, to say the least.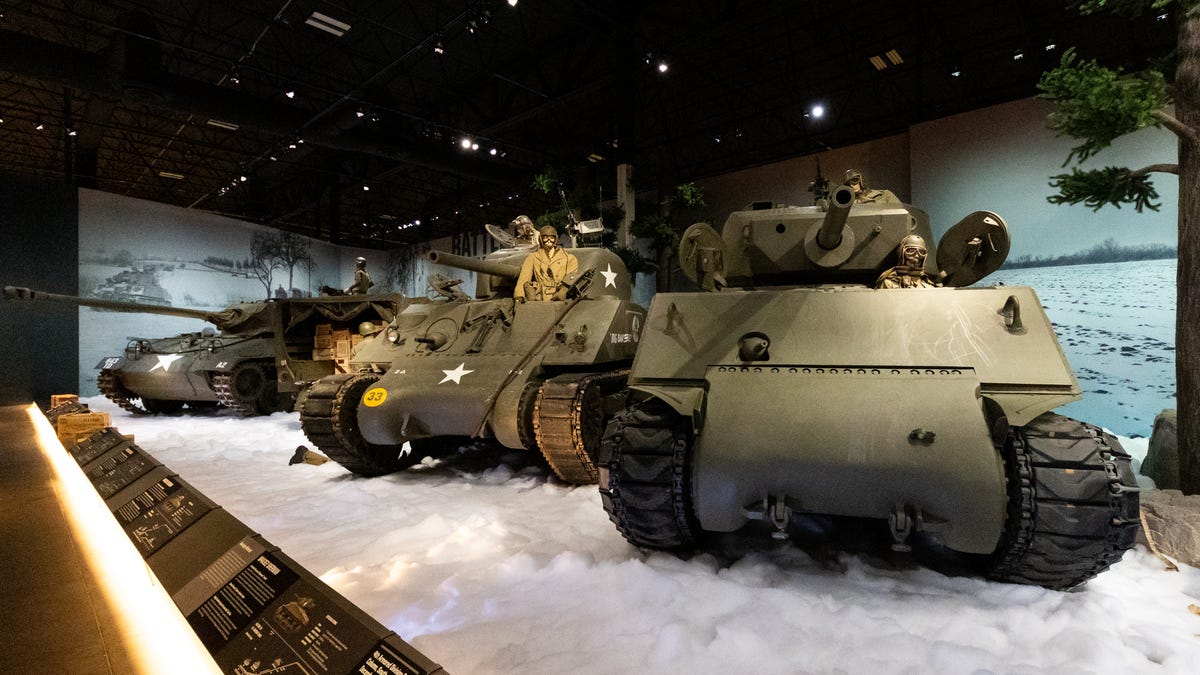 The Battle of the Bulge exhibit.

Geoffrey Morrison/CNET

The museum was founded and largely funded by Dan and Cynthia Starks. Dan is a former medical industry CEO, and took time to show me around his museum. Along with many questions about the various vehicles, I had to ask the obvious question: Why here? It turned out he and his wife fell in love with the area (understandable, it's stunning countryside). He was going to retire here, so this is where the museum was going to be. Fair enough.
Every inch of the 140,000-square-foot museum has myriad displays highlighting different eras and vehicles. Some stand are together in dioramas, others are out on their own. There's everything from the relatively small tanks from World War II and before, through the massive rolling behemoths of the Cold War. Many of the latter are quite rare, not just because they were made in fewer numbers than most of the WW II-era tanks, but also because fewer have fallen into the hands of museums.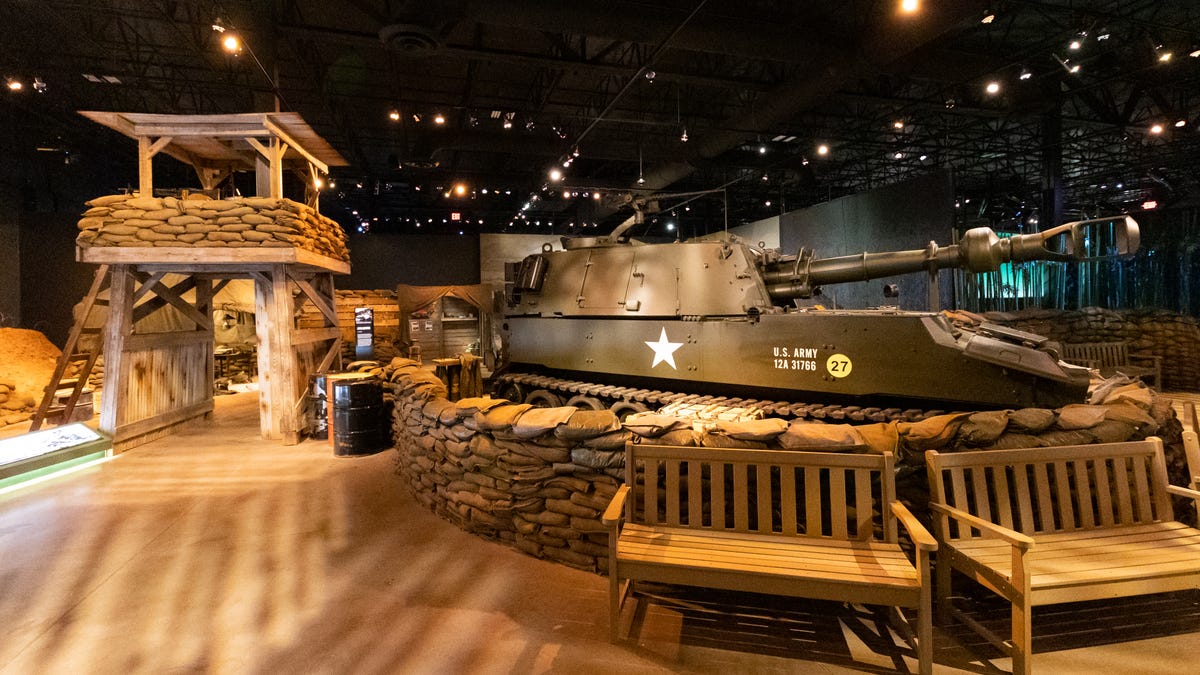 The Vietnam exhibit.

Geoffrey Morrison/CNET

Though it's primarily a wheeled-vehicle museum, there are a handful of boats and aircraft too. There's even a huge vault that houses hundreds of rare historical firearms, including the Private John Simpson Musket, the musket that fired the first shot at the Battle of Bunker Hill and helped start the Revolutionary War.
Related on CNET

Touring the ultimate aviation museum: The National Museum of the United States Air Force
Exploring one of the greatest battleships in history: The USS New Jersey
Chrome dome: The Cold War bombers of the Strategic Air Command and Aerospace Museum
Midwest missiles: Minuteman Launch Control Centers hiding in plain sight
Three in one
There's no denying the National Museum of Military Vehicles is remote. However, a trip to the Grand Tetons or Yellowstone, something everyone should do, requires a road trip or a rental. Getting from there to the museum takes you on one of the most scenic highways in the country. It's easily one of my favorite sections of road I've ever driven. 
For anyone who wants to get up close and personal to mechanized history, it's definitely worth a visit. You can do the museum, the road and the national parks all in one trip. And if western Wyoming isn't in your travel plans, check out the gallery above.
As well as covering TV and other display tech, Geoff does photo tours of cool museums and locations around the world, including nuclear submarines, massive aircraft carriers, medieval castles, epic 10,000-mile road trips, and more. Check out Tech Treks for all his tours and adventures.
He wrote a bestselling sci-fi novel about city-size submarines and a sequel. You can follow his adventures on Instagram and his YouTube channel.