Smokey Robinson and Motown Records founder Berry Gordy were honored at the MusiCares Persons of the Year Gala on Friday night, ahead of the 65th Annual Grammy Awards.
The 82-year-old singer and the 93-year-old retired record executive, who are longtime friends and collaborators, were the first dual recipients of the honor, which recognizes music industry figures for their artistic achievements and dedication to philanthropy.
The evening featured musical tributes from performers including Stevie Wonder, Lionel Richie, John Legend, Dionne Warwick, Brandi Carlile, Sheryl Crow, Chloe and Halle Bailey, Rita Wilson, The Temptations and Mumford and Sons.
"In my life, I've been blessed enough to get a few awards, but this one is really, really, really probably the most special to me because I'm getting this award tonight with my very best friend in the world," Robinson told the star-studded crowd at the Los Angeles Convention Center, according to the Hollywood Reporter.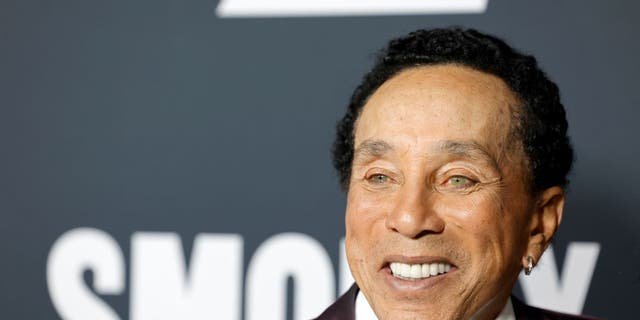 Smokey Robinson and Motown Records founder Berry Gordy were honored at the MusiCares Persons of the Year Gala on Friday night, ahead of the 65th Annual Grammy Awards.
(Frazer Harrison/Getty Images)
He continued, "Because of him, not only me, you've seen so many people here tonight who were able to do what they do because of him. I'm standing here tonight because when I first met this man it was the beginning of my dream come true."
SMOKEY ROBINSON, BERRY GORDON HONORED AS NEXT YEAR'S MUSICARES PERSONS OF THE YEAR
Smokey Robinson and the Miracles was the first act to sign with Motown Records after Berry founded it in 1959. During his speech, the "Being With You" hitmaker remembered his first meeting with Gordy, who gave him advice on songwriting.
"That day the seed was planted for the best friendship in history," Robinson said. "I love you, man, you are so gracious. I am so, so, so proud to call you my best friend, that's one of the proudest things in my life."
The Grammy Award winner went on to perform "Did You Know," which he wrote as a tribute to his friendship with Gordy.
"I'm happy to be here with my best friend, I mean, damn!" Gordy said when he took the stage.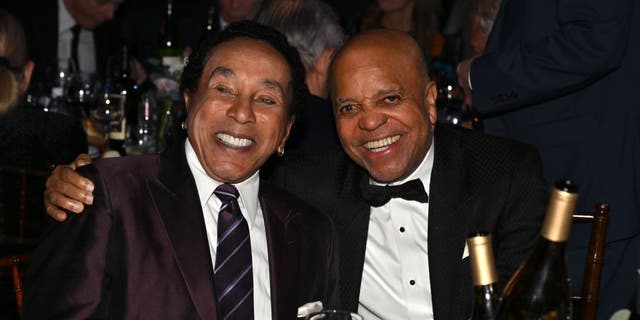 Robinson paid tribute to his "very best friend" Gordy in his speech.
(Getty)
Crow expressed her excitement to perform the Jackson 5 hit "I Want You Back" in an interview with Fox News Digital on the red carpet ahead of the event.
"Not going to lie, kind of nerve-racking," she said. "But I'm excited about it. And they've asked me to do the song even after they heard me already do it at the White House for them. So I'm honored to get to be here to honor them, and I'm really excited. I feel like it's very full circle."
The singer first performed the song in May 2011 at the "In Performance at the White House: The Motown Sound" event honoring the music of Motown Records.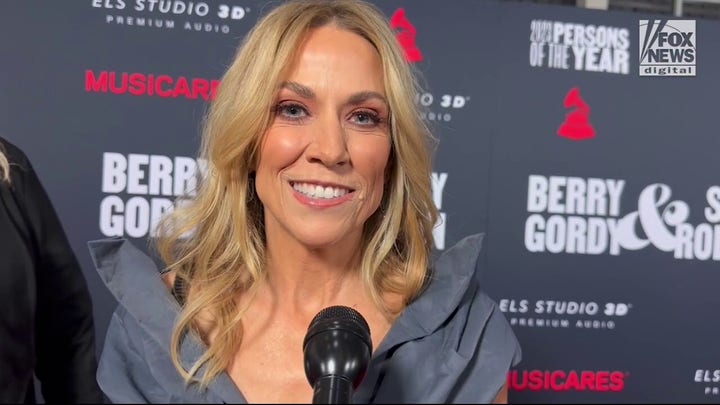 Video
She also explained why she had previously told People Magazine that she was "a little in shock" after her Rock & Roll Hall of Fame nomination.
"I knew I was eligible, but you don't ever really expect that kind of thing," Crow said. "You know, I don't know. I still am a little in shock, and it's a great class. So I feel like I'm a long shot. But nonetheless, I'm very honored."
Wilson, who performed a duet with Sebastián Yatra of Marvin Gaye and Kim Weston's "It Takes Two," told Fox News Digital that she found it "pretty astounding" to be at the event honoring two of Motown's biggest legends.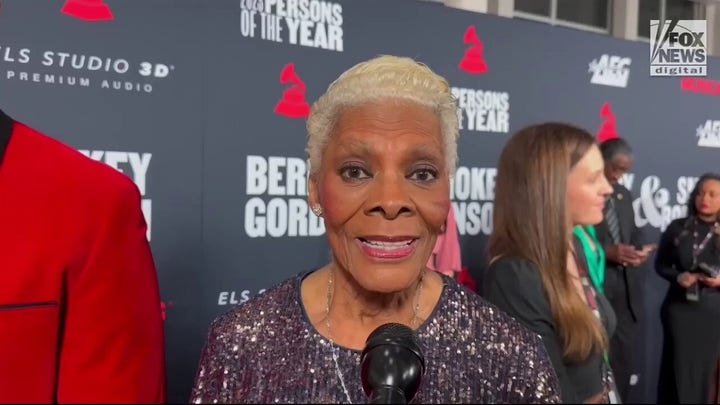 Video
"Particularly because that music was completely definitive for my generation and influential in the kind of music that I loved and responded to," she said. "And so many of those people are here performing tonight, which is outrageously cool. And Smokey and I have a duet together right now called 'Where Is the Love.' So it's fantastic to be here singing for him and celebrating him and Barry tonight."
Wilson noted that she and Yatra have a new duet, titled, "It Takes Two."
"He's magic," she told Fox News Digital.
Wilson also weighed in on her musical idols, telling Fox News Digital, "There's really way too many."
She continued, "I think any of the singer songwriters, people like Smokey, who's written over 4000 songs, Carole King, Joni Mitchell, Stevie Nicks, Carly Simon, James Taylor, Stevie Wonder, Diana Ross there. Dionne Warwick. I mean, her style was so incredible. So I love that we were exposed to so much different music and so many genres growing up with AM radio, and that was really it meant a lot to be exposed to all that music and develop your own musical tastes."
The actress attended the event with her husband Tom Hanks.
CLICK HERE TO SIGN UP FOR OUR ENTERTAINMENT NEWSLETTER
"He's chatting with Jimmie Allen because we have a song together too," she said.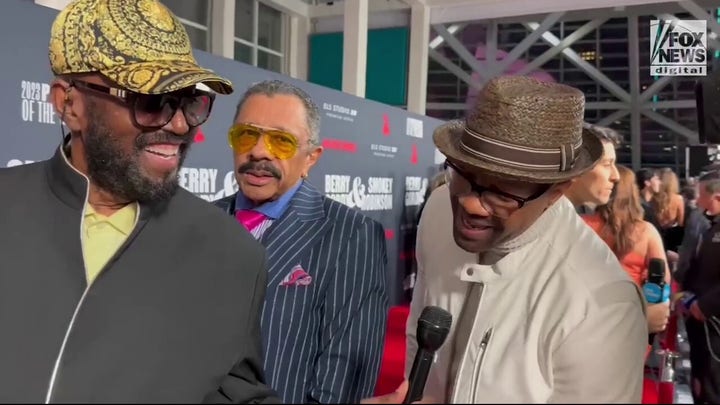 Video
Dionne Warwick, who attended the event with her son Damon Elliott, told Fox News Digital that it was "a pleasure to honor these two men."
She continued, "These two men are very dear friends of mine and have been for a long period of time, so without a doubt, I'm thrilled to have been asked to be a part of this."
Ahead of the event, The Temptations gave Fox News Digital a little taste of what to expect from their performance as they sang "My Girl" on the red carpet.
Founding member Otis Williams told Fox News Digital, "It means just as much to us as God lets us get up every day to be able to celebrate two wonderful people, Berry Gordy and Smokey Robinson."
CLICK HERE TO GET THE FOX NEWS APP
He continued, "You know, when we started out, we never had any inclination that we would be celebrating them 60 plus years later. So that was a special thing only through the grace of God that we have been able to still be here. And anybody know The Temps history, you know I've gone through a whole lot of different guys, but I got four guys that I can depend on. And we deliver the message that the world has come to know and love and expect from The Temptations.
Proceeds from the gala support MusiCares, the Recording Academy's charitable organization that provides a safety net of critical health and welfare services to the music community.