close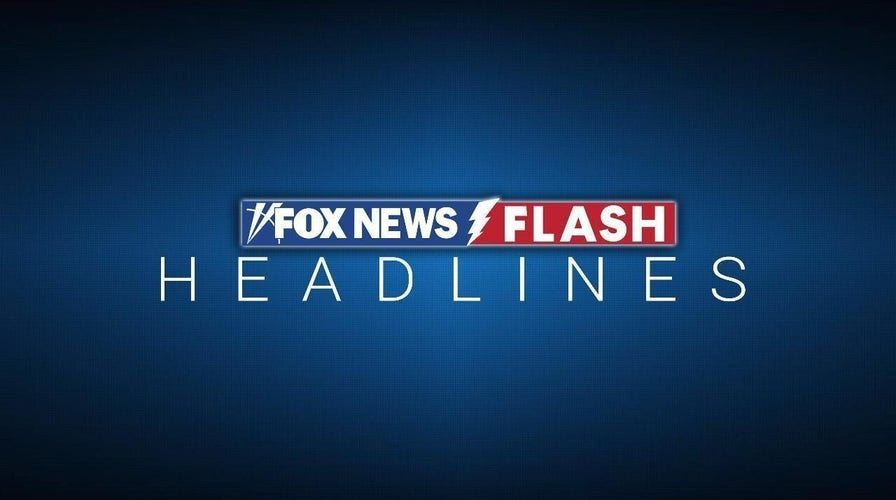 Video
Fox News Flash top headlines for March 17
Fox News Flash top headlines are here. Check out what's clicking on Foxnews.com.
Slovakia's government on Friday approved a plan to give Ukraine its fleet of 13 Soviet-era MiG-29 fighter jets, becoming the second NATO member country to heed the Ukrainian government's pleas for warplanes to help defend against Russia's invasion.
Prime Minister Eduard Heger said during a news conference announcing the decision that his government was "on the right side of history." Earlier, Heger tweeted that military aid was key to ensuring Ukraine can defend itself and all of Europe against Russia.
Poland announced Thursday that it would give Ukraine around a dozen MiG-29s, starting with four expected to be delivered in the coming days. Both Poland and Slovakia had indicated previously they were ready to grant Ukraine's requests for military aircraft, but only as part of a wider international coalition.
Heger said his government's move "is closely coordinated with the Polish side, Ukraine and other allies."
POLAND PLANS TO SEND MIG-29 FIGHTER JETS TO UKRAINE FOLLOWING URGENT REQUESTS FROM THE WAR TORN COUNTRY
Kremlin spokesman Dmitry Peskov said the promised planes were another example of NATO members "raising the level of their direct involvement in the conflict."
"The equipment deliveries naturally won't have any impact on the outcome of the special military operation, but it may bring more misfortune to Ukraine and Ukrainian people," Peskov said during a conference call with reporters.
Slovakia will receive $213 million from the European Union as compensation and unspecified arms from the United States worth $745 million in exchange for giving its MiG-29 fleet to Ukraine, Defense Minister Jaroslav Nad said.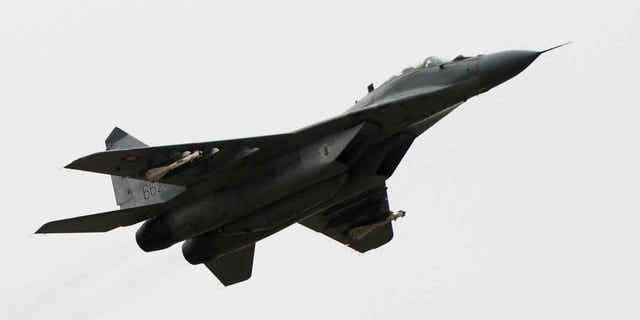 Slovakia's government approved a plan to give Ukraine a fleet of Soviet-era MiG-29 fighter jets. Prime Minister Eduard Heger announced the decision on March 17, 2023. (Jozef Durník/TASR via AP, File)
Ukrainian President Volodymyr Zelenskyy has repeatedly asked Western countries for fighter jets, but NATO allies held off, citing concern about escalating the alliance's role in the war.
In response to Poland's announcement on Thursday, the White House said Warsaw's move would have no bearing on President Joe Biden, who has resisted calls to provide U.S. F-16s to Ukraine, and that it was up to other nations to explain their own positions.
Michał Baranowski, managing director of Warsaw-based GMF East, part of the German Marshall Fund think tank, said changing conditions now permit such a move since the initial reluctance to respond to Ukraine's request.
"Many red lines have been crossed since that discussion last year," Baranowski told The Associated Press by phone. Sending MiGs now "is not the same difficult political sale that it was last year."
POLAND LAWMAKERS BACK EU-SOUGHT LIBERALIZED WIND ENERGY LAW
Ukraine will be able to use the MiGs immediately without needing any training.
Zelenskyy appealed directly to Heger for aircraft at an EU summit in Brussels last month.
Slovakia grounded its MiGs in the summer due to a lack of spare parts and expertise to help maintain them after Russian technicians returned home. In the absence of its own aircraft, fellow NATO members Poland and the Czech Republic stepped in to monitor Slovak air space.
Before Russia's full-scale invasion in February 2022, Ukraine had several dozen MiG-29s it inherited in the 1991 collapse of the Soviet Union, but it's unclear how many remain in service after more than a year of fighting.
The Slovak government that made the decision to sign a bilateral deal with Ukraine for the jets has only limited powers after a December no-confidence vote brought down the coalition government that was formed after the country's 2020 election.
POLAND LAWMAKERS BACK EU-SOUGHT LIBERALIZED WIND ENERGY LAW
The next election is set for September, when the opposition stands a good chance of winning. Its leaders include populist former Prime Minister Robert Fico, who opposes military support for Ukraine and EU sanctions on Russia and has said Slovakia's government has no mandate to deliver fighter jets to Ukraine.
Opposition parties including Fico's Smer-Social Democracy party rejected the government's decision Friday, threatening to sue.
Slovakia signed a deal to buy 14 U.S. F-16 Block 70/72 fighter jets, but delivery was pushed back two years to early 2024.