close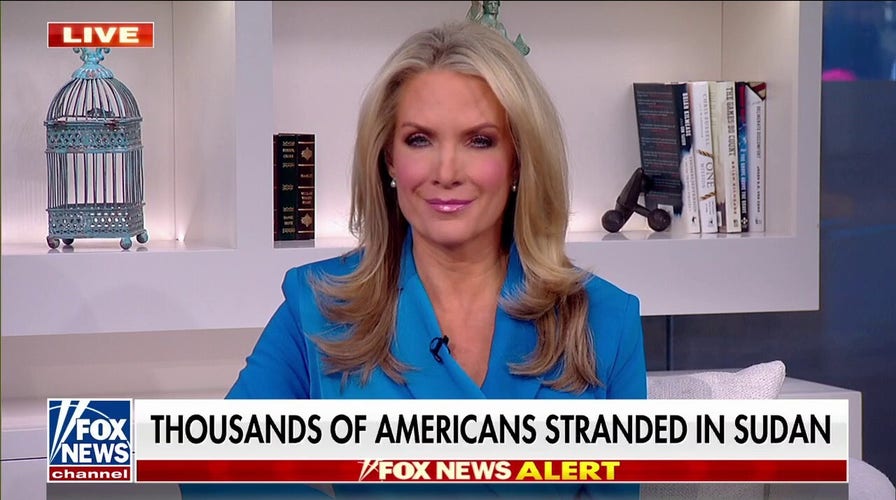 Video
Dana Perino: Russia helped stoke this problem in Sudan
'America's Newsroom' co-host Dana Perino discusses the crisis facing Americans stranded in Sudan and provides analysis as President Biden is expected to launch his 2024 campaign Tuesday.
The sister of former Marine Paul Whelan detained in Russia traveled to United Nations headquarters in New York Monday to condemn Russia's "less-than-sophisticated take on diplomacy" as Moscow called on the Security Council to debate international peace and security.
"Russia's less-than-sophisticated take on diplomacy is to arbitrarily detain American citizens in order to extract concessions from the United States," Elizabeth Whelan said ahead of the U.N. Security Council meeting. "This is not the work of a mature and responsible nation, it is the action of a terrorist state."
Paul Whelan, who has been detained in Russia since 2018, is being held in a labor camp after being sentenced to 16 years in prison on espionage charges.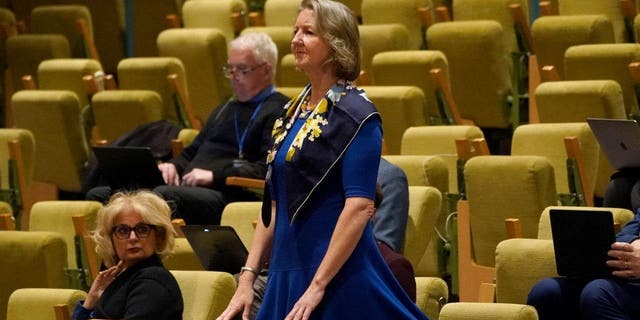 Elizabeth Whelan, the sister of Paul Whelan is introduced as Russian Foreign Minister Sergey Lavrov chairs a Security Council meeting on defending the principles of the UN Charter at UN Headquarters in New York on April 24, 2023. (TIMOTHY A. CLARY/AFP via Getty Images)
RUSSIA LOOKS TO RECRUIT 'REAL MEN' TO FIGHT IN UKRAINE AS WAR TURNS TO SLOG
The U.S., which has repeatedly rejected these charges as false, has not been able to secure his release despite bringing home other American hostages like WNBA star Brittney Grinner and former Marine Trevor Reed over the last year.
Russia's latest hostage victim, Wall Street Journal reporter Evan Gershkovich who is also being held on espionage charges at Lefortovo prison where Paul Whelan was held for a year and a half, shows a disturbing pattern according to Elizabeth Whelan.
"This Russian playbook is so lazy that even Evan has the same investigator, a man who harassed and interrogated my brother until Paul's sham trial in June of 2020," she said. "I am here today to tell the global community that one way to engage in effective multilateralism is to confront those countries that resort to hostage-diplomacy.
"And I am here to tell Russia: free Paul Whelan," she added.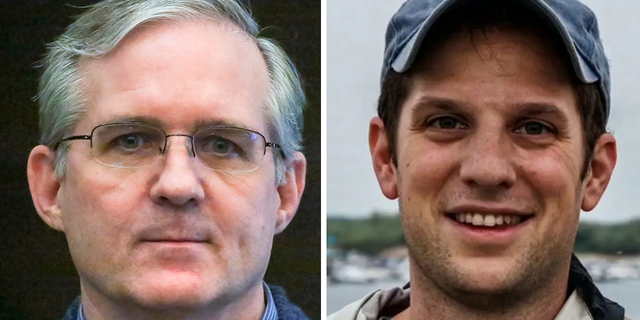 Paul Whelan and Evan Gershkovich. (Fox News Digital)
The former Marine's sister was not the only one to call out Russia after it convened a meeting to discuss the importance of multilateralism and international security.
E.U. Ambassador to the UN Olof Skoog, joined by 27 EU member heads, called the day's debate "cynical" ahead of the meeting, and leaders from the U.S., U.K. and the UN Secretary General pointed to Russia's invasion of Ukraine as a direct violation of the UN charter and international laws.
U.S. Ambassador Linda Thomas-Greenfield not only accused Russia of playing "political games" by using innocent foreign citizens as "political bargaining chips" and "human pawns," but said it reveals Moscow's "strategy of weakness."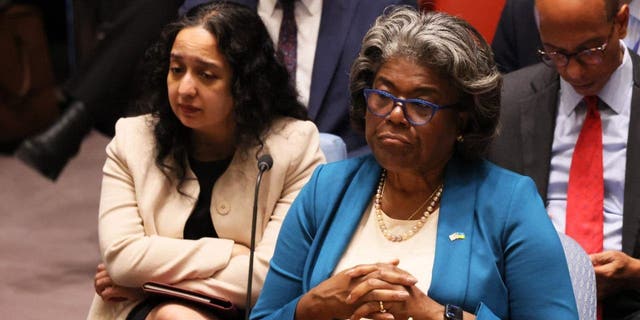 U.S. Representative to the United Nations Ambassador Linda Thomas-Greenfield listens as Russian Foreign Minister and Security Council Acting President for the month of April Sergey Lavrov speaks during a Security Council meeting at the United Nations headquarters on April 24, 2023 in New York City.  (Michael M. Santiago/Getty Images)
REPORTER'S NOTEBOOK: UKRAINE'S CIVILIAN SOLDIERS PREPARE FOR COUNTEROFFENSIVE
"These are not the actions of a responsible country," she continued. "Member states can work through disagreements, find common ground and see where we can make progress together. [But] there are some things we're not meant to disagree about.
"There are some values and principles that are so fundamental, so critical to our purpose that signing on to them is the price of admission to the U.N.," Thomas-Greenfield added in reference to Russia's violation to the U.N. Charter.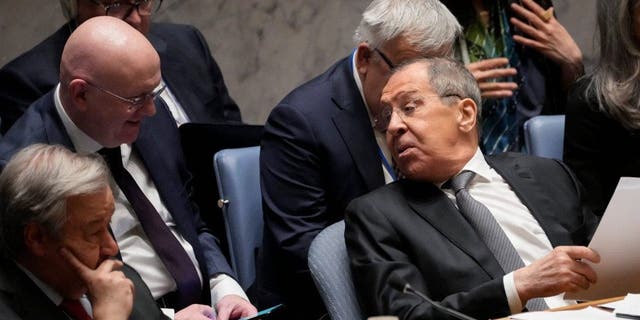 Sergey Lavrov, Russia's Minister for Foreign Affairs, current president of the Security Council, right, and Vassily Nebenzia, permanent representative of Russia to the United Nations, left, exchange comments as Linda Thomas-Greenfield, United States Ambassador to the United Nations, speaks of detained Americans in Russia. (AP Photo/John Minchillo)
CLICK HERE TO GET THE FOX NEWS APP
Russian Minister of Foreign Affairs Sergei Lavrov, who chaired the Monday event, appeared to be ignoring the U.S. ambassador as she spoke, instead making a show of flipping through pages of a document.
Lavrov again accused the U.S. and its Western allies of using international systems like the U.N. and the International Monetary Fund as "tools" for its military ambitions.
Russia has refused to acknowledge its violation of the U.N. Charter.
Caitlin McFall is a Reporter at Fox News Digital covering Politics, U.S. and World news.