close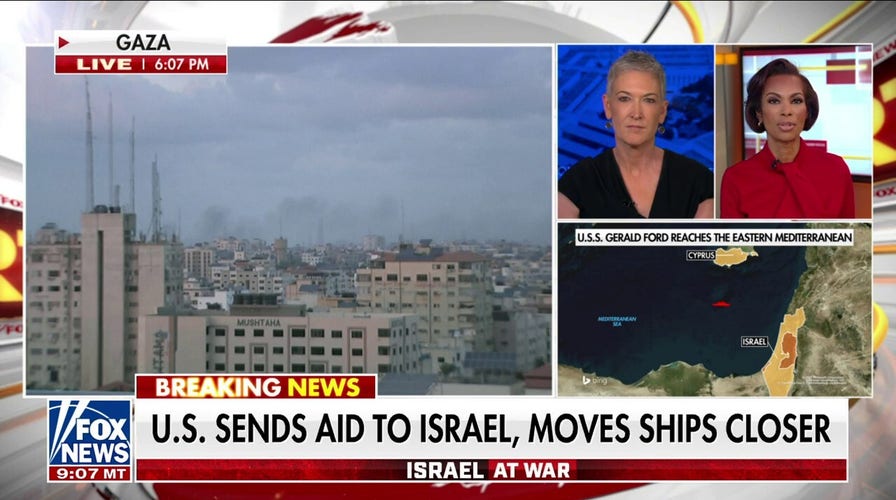 Video
Israel releases footage of the arrival of U.S. weaponry
FOX News' Jennifer Griffin reports the latest on the Israel-Hamas war.
Sirens are sounding off in northern Israel on Wednesday and residents are being told to shelter in place amid reports of an incoming "large-scale" drone attack.
Israeli Defense Forces said it received a report of a "suspected infiltration" from Lebanon into Israeli airspace.
"All residents in the areas where the warning was sounded are asked to enter the protected areas and stay in them until further notice," IDF said.
"Israelis throughout the country were ordered to shelter in place amid a large-scale attack involving drones coming from the direction of the northern border on Wednesday evening," the Jerusalem Post reported.
LIVE UPDATES: ISRAEL AT WAR WITH HAMAS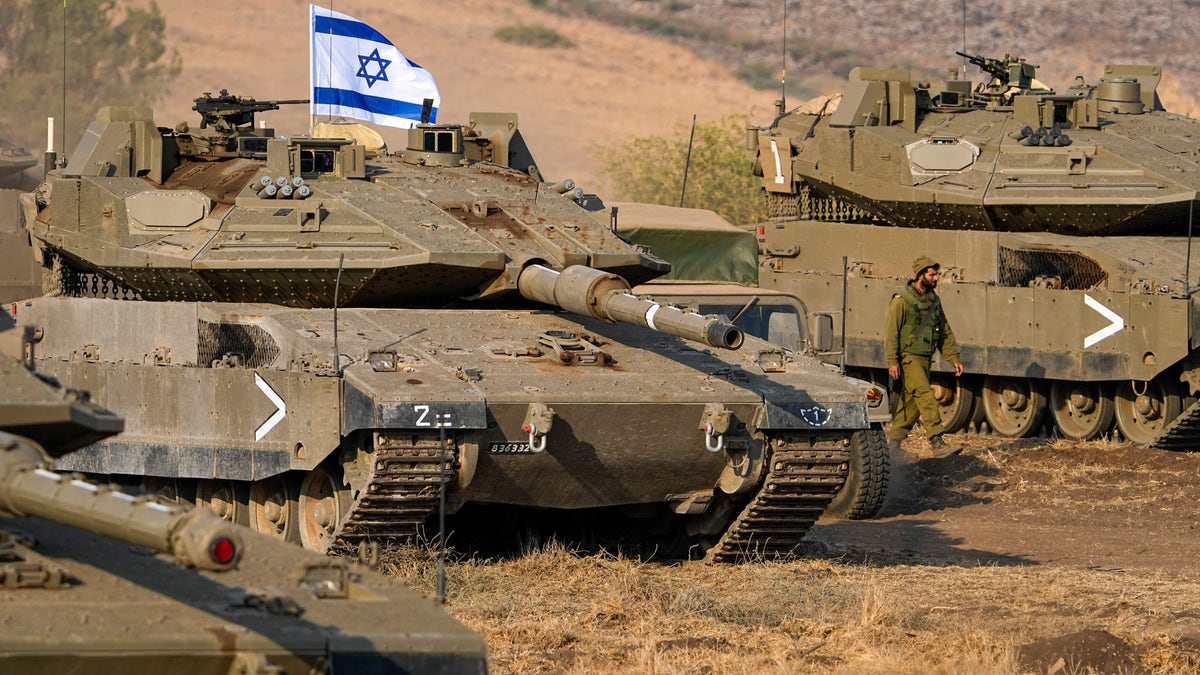 Israeli tanks are stationed near the border with Lebanon on Wednesday. Lebanon's state-run National News Agency says Israeli shelling of southern Lebanese villages has wounded three civilians and damaged about 10 homes. The Israeli shelling came after the militant group Hezbollah fired an anti-tank missile at an Israeli army position.  (AP/Ariel Schalit)
The local outlet said there were reports of terrorists on paragliders landing in northern Israel.
The Times of Israel reported footage broadcast on local Channel 12 news appeared to show a drone moving across the sky.
CLICK HERE TO GET THE FOX NEWS APP
Sirens were heard in the towns of Ofer and Kerem Maharal, south of Haifa, with Hamas claiming to have fired rockets in that area, according to the Times of Israel.
Greg Norman is a reporter at Fox News Digital.