close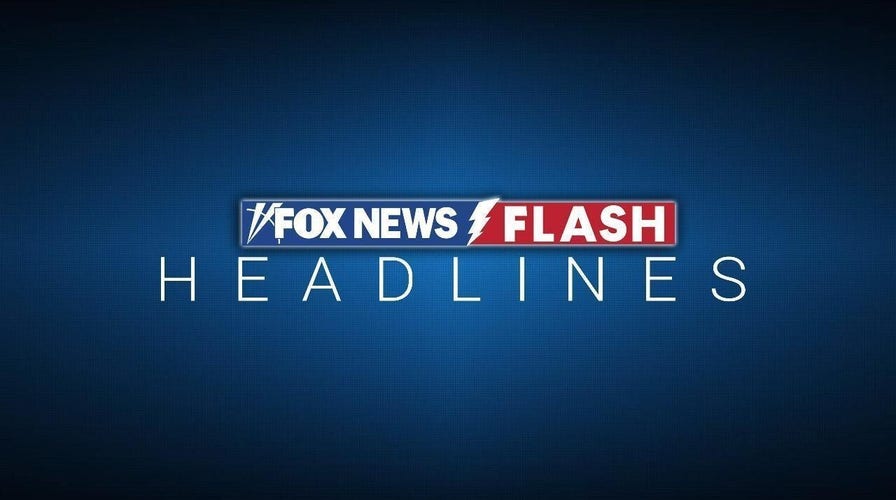 Video
Fox News Flash top headlines for February 22
Fox News Flash top headlines are here. Check out what's clicking on Foxnews.com.
In a posthumously released memoir, former Japanese Prime Minister Shinzo Abe reflects on his friendship with former President Trump.
"Shinzo Abe: A Memoir" was released this month — published exclusively in Japan. The book has become a bestseller and is based on interviews conducted between the late prime minister and journalists with major Japanese newspaper Yomiuri Shinbun.
Notably, Abe expressed surprise at the eagerness Trump displayed in fostering a stronger relationship between the U.S. and Japan.
"I told him that I wanted him to say that the U.S. supports its ally Japan 100% and that's exactly what he said verbatim," Abe wrote, according to with NK News.
SHINZO ABE ASSASSINATION: SUSPECT CHARGED WITH MURDER IN FATAL SHOOTING OF JAPAN'S FORMER PRIME MINISTER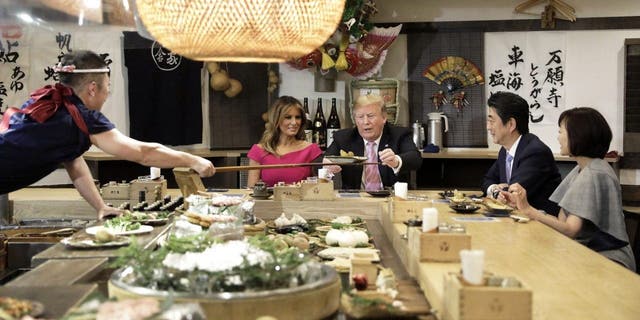 Former President Trump is served a baked potato with butter while sitting at a counter with first lady Melania Trump, Japanese Prime Minister Shinzo Abe and Abe's wife Akie Abe. The pair were photographed often during Trump's multiple trips to the island nation. (Photo by Kiyoshi Ota – Pool/Getty Images)
Abe was assassinated last year while giving a speech on a street in Nara, Japan. The attack was carried out with a crude firearm constructed at home by the assassin.
JAPAN'S SHINZO ABE ASSASSINATION: WHO IS SUSPECT TETSUYA YAMAGAMI?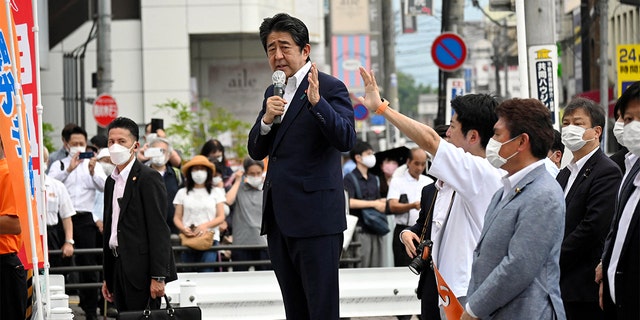 Former Japanese Prime Minister Shinzo Abe makes a speech before he was shot from behind by a man in Nara, Japan, in this photo taken by The Asahi Shimbun. Former President Trump reflected with sorrow on the former prime ministers assassination, calling him a "unifier." (The Asahi Shimbun/via REUTERS)
In the memoir, Abe describes the former president as "more modest than I expected."
He recalls, "[Trump] listened to everything I had to say with a serious expression the entire time."
The public friendship between Abe and Trump made recurring headlines throughout their shared time in office. The pair of world leaders were photographed golfing together, feeding koi fish and dining with their spouses on Trump's multiple trips to the island nation.
TRUMP MOURNS SHINZO ABE, 'A UNIFIER LIKE NO OTHER' WHO 'CHERISHED HIS MAGNIFICENT COUNTRY'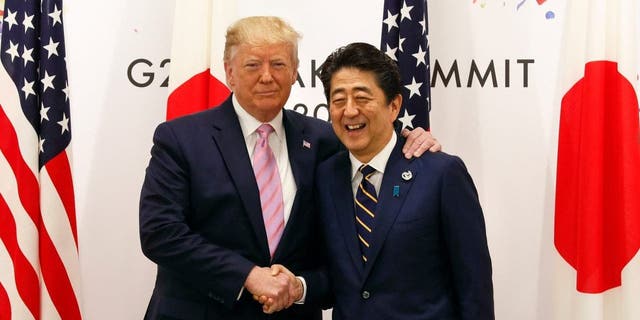 Former Japanese Prime Minister Shinzo Abe and former President Trump worked closely to strengthen U.S.-Japanese relations and considered each other key allies in pursuing the countries' shared goals. (Photo by Kimimasa Mayama – Pool/Getty Images)
Prosecutors in Japan have formally charged the man suspected of assassinating Abe with murder.
The suspect, Tetsuya Yamagami, 41, was arrested right after he allegedly shot Abe with a homemade gun, as the former leader was making a campaign speech in July outside a train station in Nara in western Japan.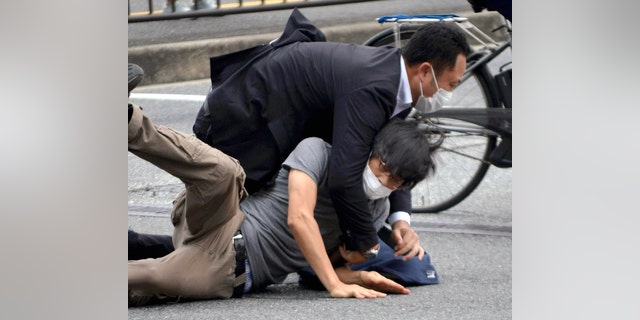 Japanese prosecutors formally charged Tetsuya Yamagami in the assassination of former Prime Minister Shinzo Abe with murder, Japan's NHK public television reported. (Katsuhiko Hirano/The Yomiuri Shbun via AP, File)
Abe was Japan's longest-serving prime minister. He served from 2006 to 2007 and again in 2012 until he resigned in 2020 after his ulcerative colitis, a chronic condition, resurfaced, calling his decision at the time "gut-wrenching."
CLICK HERE TO GET THE FOX NEWS APP
Trump expressed great sadness in the aftermath of Abe's assassination, heaping praise upon the Japanese archconservative and calling him a "unifier."
"Few people know what a great man and leader Shinzo Abe was, but history will teach them and be kind," Trump lamented. "He was a unifier like no other, but above all, he was a man who loved and cherished his magnificent country, Japan. Shinzo Abe will be greatly missed. There will never be another like him!"
Timothy Nerozzi is a writer for Fox News Digital. You can follow him on Twitter @timothynerozzi and can email him at [email protected]