Sheryl Crow is opening up about what it's like to watch her sons grow up.
Crow recently detailed what a wild ride being a mom has been for her, saying she "can't stand" how quickly her kids have grown. The singer is mom to two sons, Wyatt, 15, and Levi, 12, whom she adopted in 2007 and 2010, respectively.
"My 15-year-old, in about three months, is going to get his driver's license, and you just feel like they're little tiny toddlers, and the next thing they're slipping away. So, I am into every moment," she said. "I don't want to miss anything. And I'm not even touring this summer because I want to make sure that they want to be where I am and that we can be together."
Crow further explained how being a mom keeps her young in a way, explaining that kids "make you look at life differently" and that "they keep you on your feet. They keep you current, and it's just the gift that keeps on giving."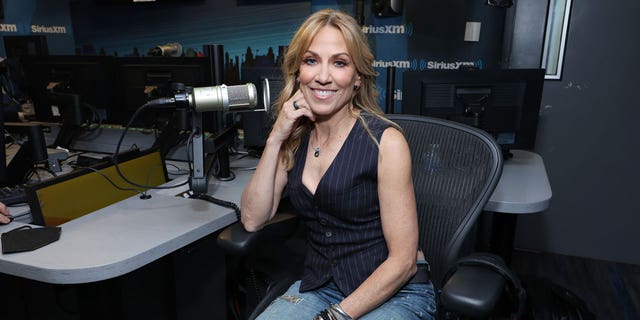 Sheryl Crow wants to make sure she soaks up every bit of her sons' childhoods, even giving up touring to spend more time with them.
(Getty Images / File)
SHERYL CROW SAYS SHE'S 'GRATEFUL' SHE NEVER GOT MARRIED: 'THANK YOU GOD'
One of the gifts Crow mentioned is that her kids keep her "educated on what's current and what's hitting right now," saying while her kids like country music, they are also interested in pop music and rap. She further explained that one of their favorite artists at the moment is Zach Bryan.
The "Can't Cry Anymore" singer said seeing her kids' reaction to her nomination to join the Rock and Roll Hall of Fame was a moment she will always remember, admitting that even though she "wouldn't say that I am their favorite artist," they were still very proud of her.
"In fact, my 15-year-old called me today and said, 'Mom, I'm so proud of you. I heard you're nominated,'" she said.
This isn't the first time Crow has spoken about being a mom, opening up about her decision to adopt on an October 2021 episode of the "Making Space with Hoda Kotb" podcast, saying she never expected to be a mom after her breakup with Lance Armstrong and a battle with breast cancer. She adopted her first son at 45 and her second at 48.
 

 
 

 
 
View this post on Instagram
 

 
 
 

 
 

 
 
 

 
 
"The story I was telling myself limited what I thought I could have, until somebody stepped in and said, 'Wait a minute, your story doesn't have to look like your mom and dad's story,'" she told Kotb. "Families look like all different things."
She had previously told Yahoo Entertainment that "it wouldn't have been (her) first choice to do it by (her)self" since she grew up in such a "conventional household with two parents that are still married," but once she got herself out of that headspace, she opened herself up to "so much incredible opportunity."
Crow called the decision to adopt later in life a good thing, saying, "I had the gift of getting a lot of things out of my system before I had my kids, or before I got my kids," and because of that, she "didn't feel like (she) was missing anything" or ever wanted to be anywhere other than with her kids.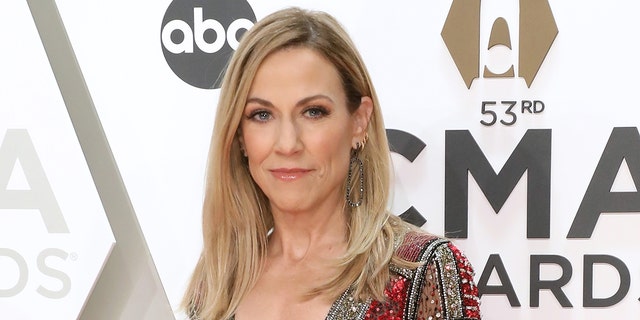 The singer is mom to two sons, Wyatt, 15, and Levi, 12, whom she adopted in 2007 and 2010, respectively.
(Taylor Hill / Getty Images / File)
While on the podcast, she also spoke about the strong connection she has with her kids.
CLICK HERE FOR THE FOX NEWS APP
"You don't get the wrong kids. It just doesn't happen that way. And my kids so clearly not only picked me but picked each other, and man, what a cool honor," she said. "I tell my kids all the time, 'I am so honored to be your mom.'"