close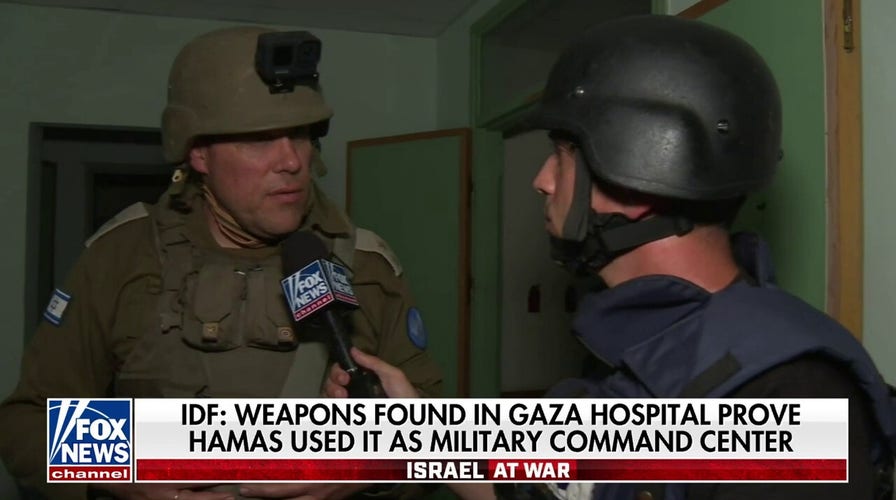 Video
Trey Yingst enters Gaza hospital with Israeli troops
FOX News' Trey Yingst joins IDF forces at a Gaza hospital used by Hamas as a military command center.
Shelling is ramping up Thursday between the Israel Defense Forces and the Lebanese terrorist group Hezbollah as both sides trade strikes along the Israel-Lebanon border, a report says.
The Iranian-backed terrorist group claimed in several statements that it has struck eight targets so far in Israel Thursday, including Israeli soldiers and a barracks, "in support of our steadfast Palestinian people in the Gaza Strip," according to Reuters.
Israel's military responded by saying it hit a site in Lebanon that has tried launching anti-tank missiles toward its territory and that artillery strikes have been directed at other locations, the news agency adds.
A security source in Lebanon told Reuters that Israel's counterattack has impacted at least a dozen villages along Lebanon's southern border, adding that it has been one of the most violent days in the area since the onset of the Israel-Hamas war on Oct. 7.
LIVE UPDATES: ISRAEL AT WAR WITH HAMAS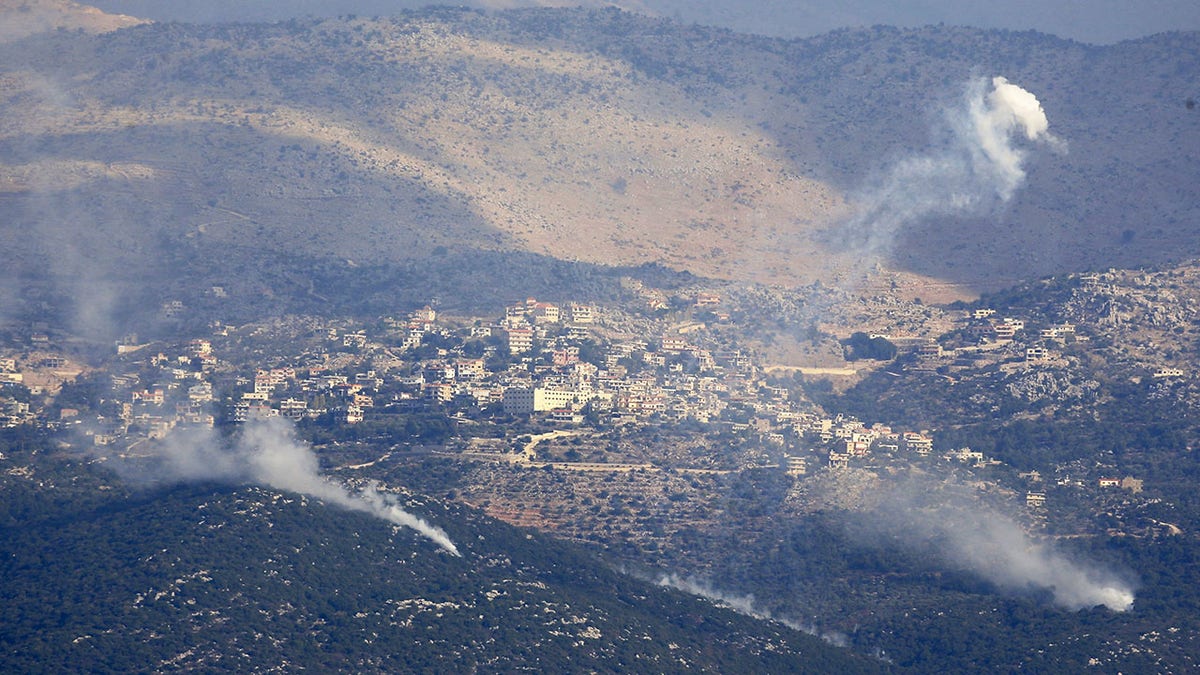 Smoke rises following Israeli artillery shelling on the outskirts of the village of Kfarshuba, along Lebanon's southern border with northern Israel, on Thursday, Nov. 16. (AFP via Getty Images)
There were no immediate reports of injuries from the shelling that targeted Israel.
Since Hamas launched its war on Israel, more than 70 Hezbollah fighters and 10 civilians have been killed in shelling in Lebanon, Reuters reports.
In early November, Hezbollah leader Hassan Nasrallah said during a televised speech that the Oct. 7 terrorist attack in Israel carried out by Hamas was "heroic."
"Some claim Hezbollah is about to join the fray. I tell you: We have been engaged in this battle since Oct. 8," Nasrallah said. "Some would like Hezbollah to engage in an all-out war, but I can tell you: What is happening now along the Israeli-Lebanese border is significant, and it is not the end."
BIDEN SAYS ISRAEL WILL STOP FIGHTING IN GAZA WHEN HAMAS 'NO LONGER MAINTAINS THE CAPACITY TO MURDER'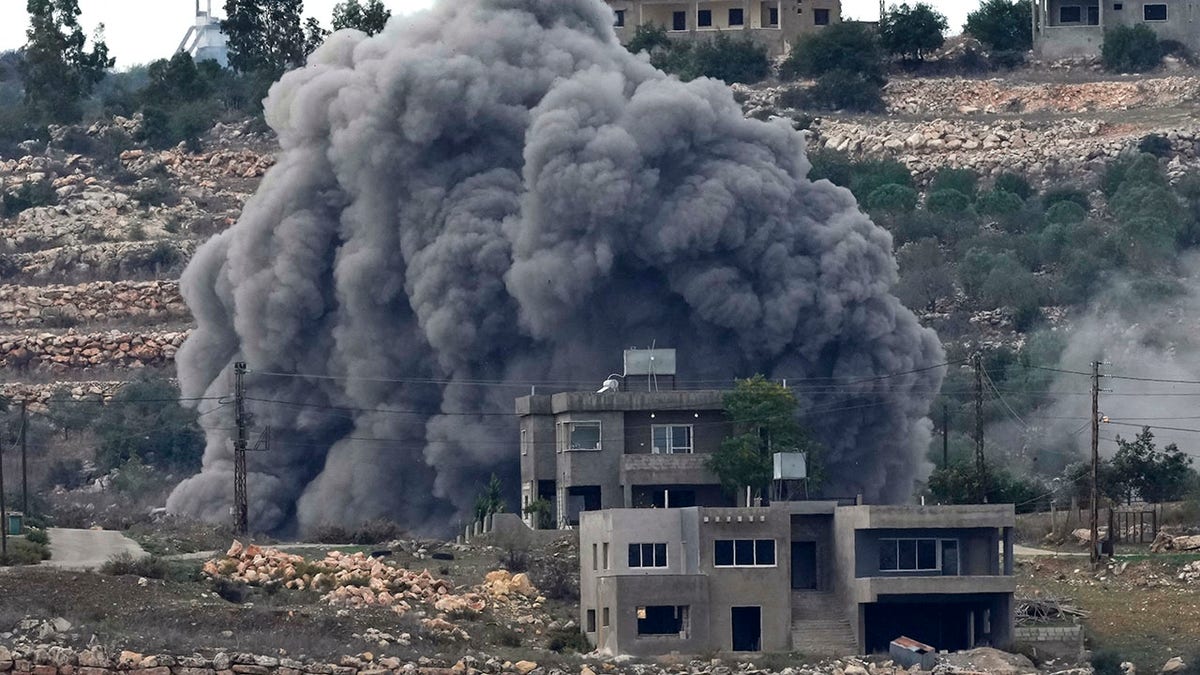 Smoke rises from an Israeli airstrike on the outskirts of Aita al-Shaab, a Lebanese border village with Israel in south Lebanon, on Monday, Nov. 13. (AP/Hussein Malla)
The fighting between Israel and Hamas has now been going on for nearly six weeks, with President Biden saying Wednesday that he thinks Israel's military operation in Gaza will stop when Hamas "no longer maintains the capacity to murder, abuse, and do horrific things to the Israelis."
Biden called on the Israeli military to exercise caution as they pursue Hamas military targets near civilian infrastructure.
He said the Israel Defense Forces has "an obligation to use as much caution as they can in going after their targets."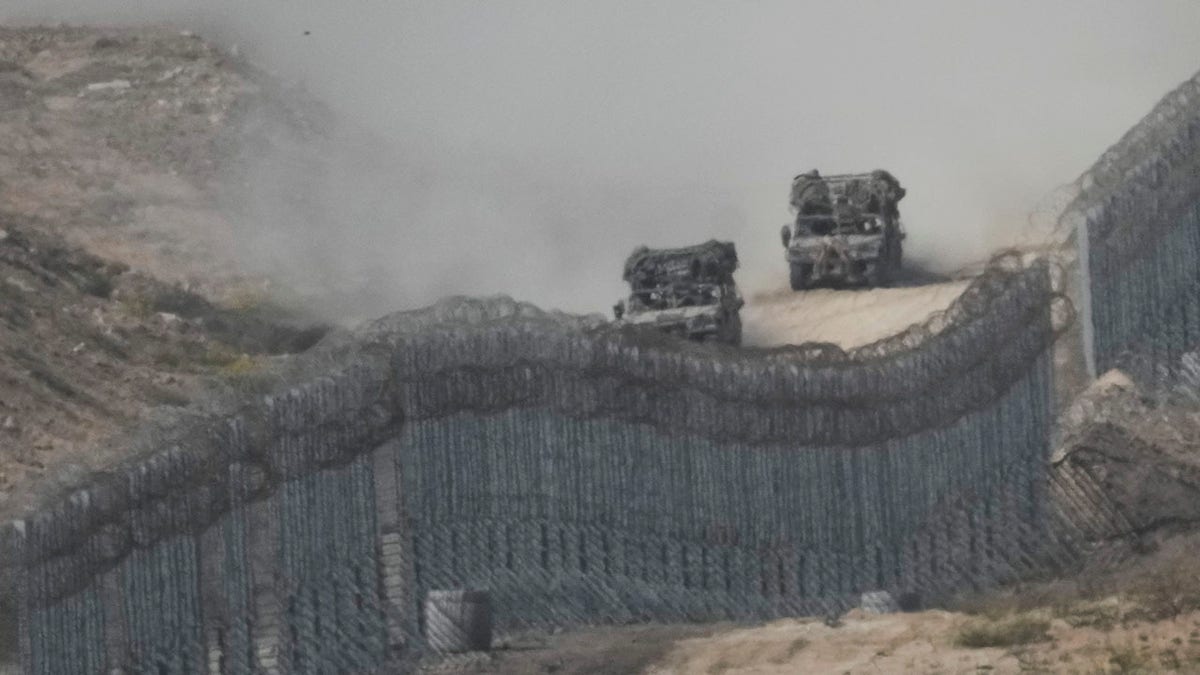 Israel Defense Forces vehicles drive in the Gaza Strip on Thursday, Nov. 9. (AP/Leo Correa)
CLICK HERE TO GET THE FOX NEWS APP
However, he added, "Hamas said they plan to attack Israelis again and this is terrible dilemma."
Fox News' Adam Sabes and Chris Pandolfo contributed to this report.
Greg Norman is a reporter at Fox News Digital.