close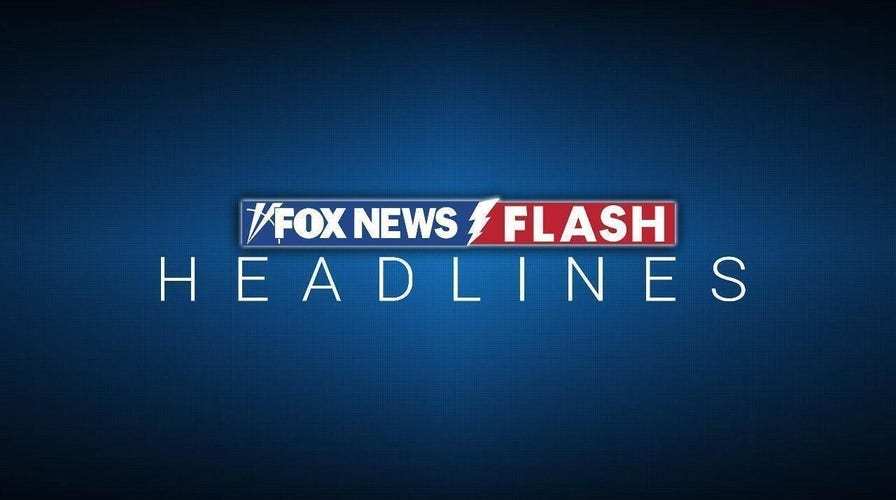 Video
Fox News Flash top headlines for September 26
Fox News Flash top headlines are here. Check out what's clicking on Foxnews.com.
Serbia's President has urged NATO-led troops stationed in Kosovo to assume security responsibilities in the northern region following violent clashes between armed Serbs and Kosovo police, resulting in casualties.
The E.U. and the U.S. have been facilitating negotiations between the two nations, although both sides have distanced themselves from a previously agreed-upon EU plan.
The recent conflict has heightened tensions in the Balkans amid ongoing efforts by E.U. and U.S. mediators to broker a normalization deal between the two historical adversaries.
Serbia's president demanded on Tuesday that NATO-led troops stationed in Kosovo take over the security from police in the north of the country, days after violent clashes between armed Serbs and Kosovo police left one officer and three gunmen dead.
A daylong shootout in northern Kosovo on Sunday further raised tensions in the Balkan region at a time when European Union and U.S. mediators have been pushing for a deal that would normalize ties between the wartime foes.
The violence over the weekend was one of the worst confrontations in Kosovo since it declared independence from Serbia in 2008.
Kosovo Prime Minister Albin Kurti accused Serbia of logistically supporting "the terrorist, criminal, professional unit" that clashed with the police. Serbian President Aleksandar Vučić denied those claims, saying the gunmen were local Kosovo Serbs "who no longer want to withstand Kurti's terror."
On Tuesday in Belgrade, Vučić met with ambassadors from five Western countries and the EU demanding that NATO-led troops stationed in Kosovo, known as KFOR, take over "all the security matters in the north of Kosovo instead of Kurti's police."
SYRIA'S US-BACKED KURDISH TROOPS AND MILITIA REMOVE COMMANDER TO END DEADLY CLASHES
There are around 4,500 KFOR peacekeeping troops stationed in Kosovo. There was no immediate reaction from NATO to Vučić's request, but it is highly unlikely that it would be accepted because the primary task of the troops is peacekeeping and not policing.
Vučić also said in an Instagram post that these are "one of the hardest moments for Serbia." Earlier, the government proclaimed a day of mourning on Wednesday because of "the tragic events," referring to the shootout.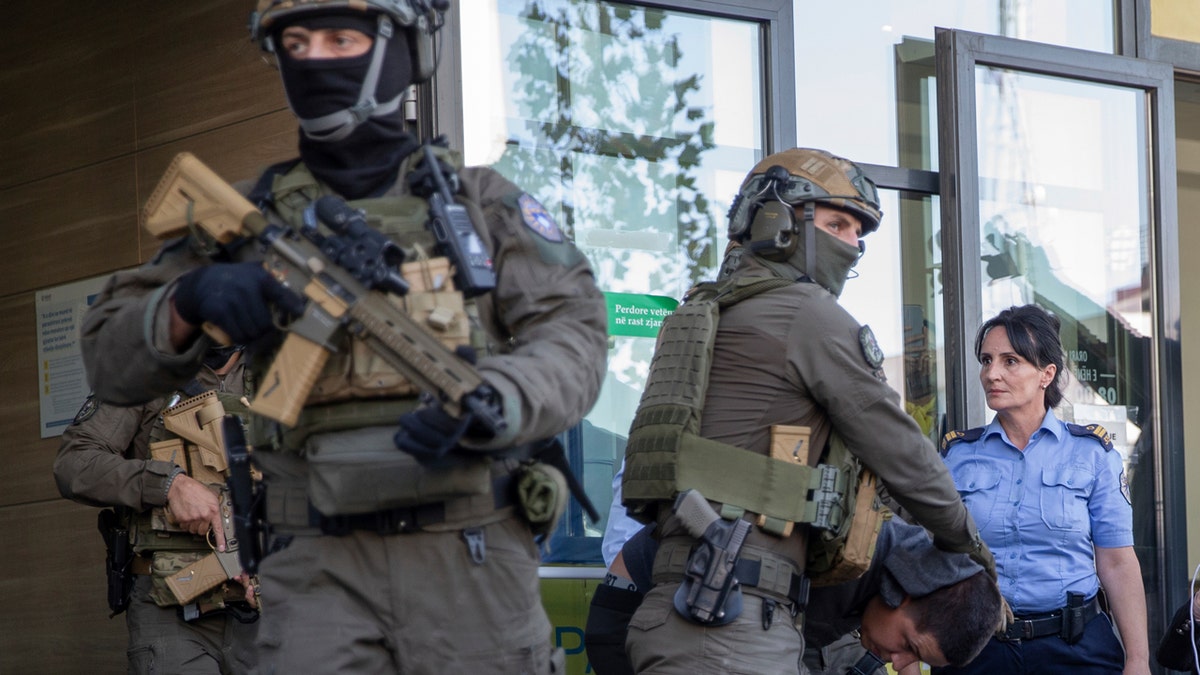 Members of Kosovo's Special Intervention Unit escort the apprehended Serb gunmen from the court in the capital city of Pristina on Sept. 26, 2023. (AP Photo/Visar Kryeziu)
A Kosovo Serb party allied with Vučić proclaimed three days of mourning starting Tuesday in the Serb-dominated north of Kosovo for the three killed Serb assailants.
On Tuesday in Pristina, a Kosovar court decided to keep three of the six arrested gunman for a month in pretrial detention. They are accused of violating the country's constitution and of terror acts.
On Sunday, about 30 men in in combat uniforms opened fire on a police patrol near the village of Banjska in the early hours of the morning, killing one officer and wounding another. They then fled to a nearby Serbian Orthodox monastery, breaking down the gates with an armored personnel carrier before barricading themselves in with priests and visiting pilgrims.
CLICK HERE TO GET THE FOX NEWS APP
The standoff ended when most of the assailants escaped on foot under cover of darkness on Sunday evening. Three of the gunmen were shot and killed by police.
Serbia and Kosovo, its former province, have been at odds for decades. Their 1998-99 war left more than 10,000 people dead, mostly Kosovo Albanians. Kosovo unilaterally declared independence in 2008, but Belgrade has refused to recognize the move.
The EU, with the backing of the U.S., has been brokering negotiations between the two sides. In February, Kurti and Vučić gave their approval to a 10-point EU plan, but have since distanced themselves from the agreement.