close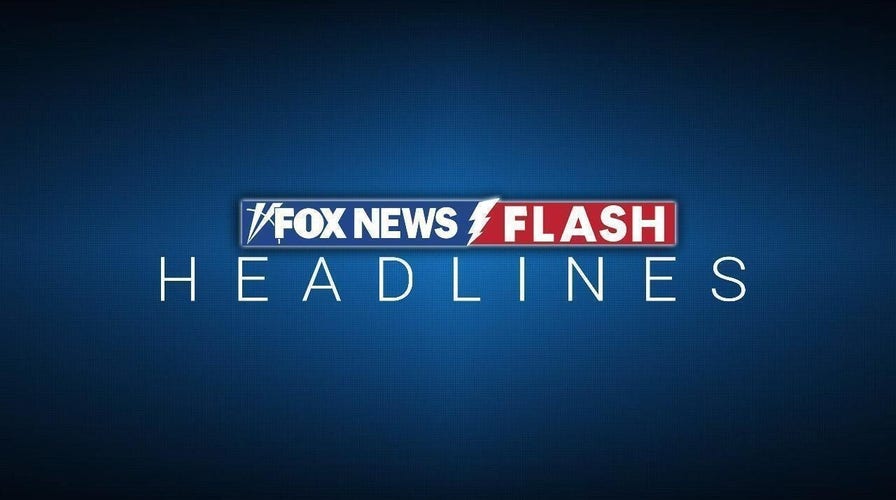 Video
Fox News Flash top headlines for October 12
Fox News Flash top headlines are here. Check out what's clicking on Foxnews.com.
A senior Hamas official stated during a Russian television interview that the Israel attacks had been planned for years under the guise of governing Gaza.
"In the past couple of years, Hamas has adopted a 'rational' approach. It did not go into any war and did not join the Islamic Jihad in its recent battle," senior Hamas official Ali Baraka said in an interview that aired on Russia Today TV on Oct. 8.
The interviewer interjected, "But all this was part of Hamas's strategy in preparing for this attack."
"Of course," Baraka said, according to the translation by the Middle East Media Research Institute, a nonprofit press monitoring and analysis organization co-founded by a former Israeli military intelligence officer and an Israeli American political scientist. "We made them think that Hamas was busy with governing Gaza, and that it wanted to focus on the 2.5 million Palestinians [in Gaza], and has abandoned the resistance altogether."
"All the while, under the table, Hamas was preparing for this big attack," Baraka continued. "The rockets of the resistance cover all of Palestine. Where would [Netanyahu] take [the Israelis who were attacked]? To Tel Aviv? We bombed Tel Aviv on the very first day of the attack. Does he want to take them to the Galilee? The northern front – with Lebanon – has opened today. The Galilee is no longer safe for the Zionist enemy. We can bomb the Galilee from inside occupied Palestine."
"The Israelis are known to love life. We, on the other hand, sacrifice ourselves. We consider our dead to be martyrs. The thing any Palestinian desires the most is to be martyred for the sake of Allah, defending his land," he continued. "We have been preparing for this for two years. We have local factories for everything. We have rockets with ranges of 250 kilometers, 160 kilometers, 80 kilometers, 45 kilometers and 10 kilometers."
BLINKEN, IN ISRAEL, SAYS MORE AMERICANS KILLED, VOWS SOLIDARITY 'ALWAYS'
Israeli intelligence has come under fire after Hamas launched what came as a surprise attack Saturday.
Israeli Prime Minister Benjamin Netanyahu has since declared war, launching airstrikes pulverizing Gaza and preparing for a ground operation yet to come. During the interview, Baraka said the timing and specific details were kept top secret among a handful of Hamas officials.
"The zero hour was kept completely secret," he said. "A limited number of Hamas leaders knew it. The number of people who knew about the attack and its timing could be counted on one hand."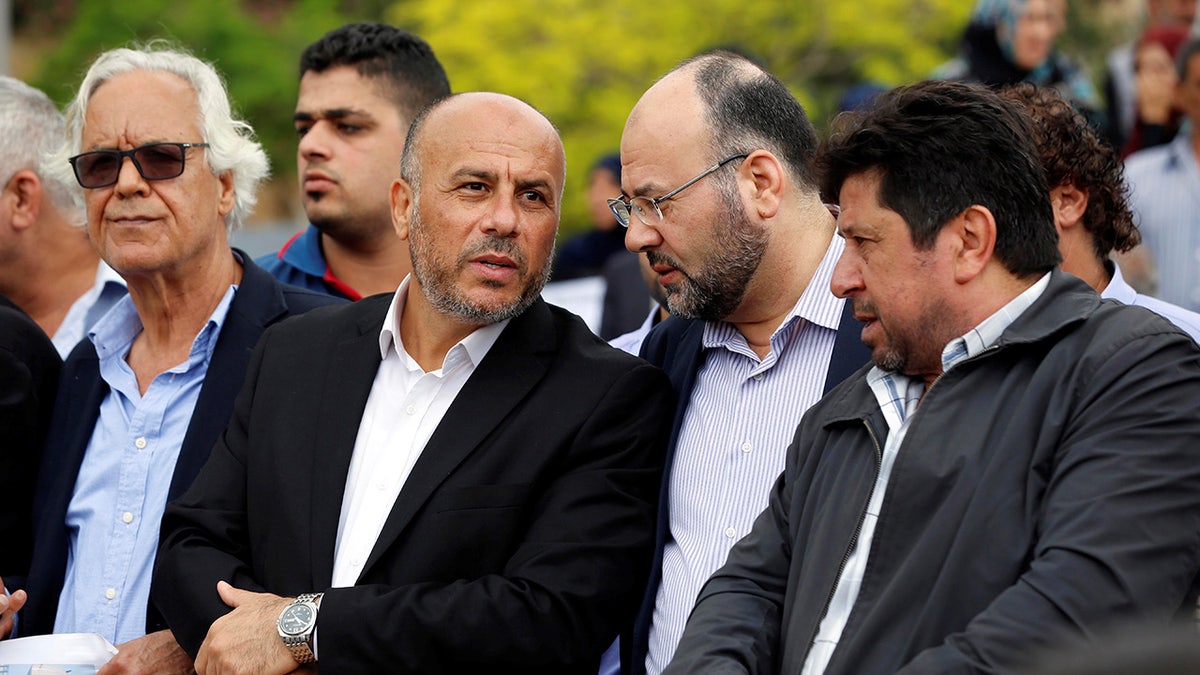 Ali Baraka, middle right, told a Russia Today TV interviewer the attack on Israel was planned for years. (Ratib Al Safadi/Anadolu Agency/Getty Images)
RUSSIAN PRESIDENT VLADIMIR PUTIN BLAMES US FOR CREATING CONDITIONS LEADING TO ISRAEL-HAMAS WAR
"In order to keep the attack secret and successful, the different factions and our allies did not know the zero hour," Baraka explained. "But after half an hour, all the Palestinian resistance factions were contacted as were our allies in Hezbollah and Iran. The Turks were also notified, and a meeting was held with them three hours later, at 9 am. We updated anyone who contacted us. Even the Russians sent a message and inquired, and they were updated about the situation and about the goals of the war."
As of Thursday, authorities in Gaza say more than 1,400 people have died there, and Israel says hundreds of the dead inside Gaza are Hamas members. The Israeli military said more than 1,300 people, including 222 soldiers, have been killed in Israel. U.S. Secretary of State Antony Blinken, who has been dispatched by President Biden to Israel, said Thursday said at least 25 Americans are among the dead. Hamas militants are said to have kidnapped more than 150 people being held hostage.
During the Oct. 8 interview, Baraka also spoke of a potential prisoner swap deal.
"There are also Palestinian prisoners outside of Israel, in European countries," the Russia Today interviewer posed. "There are also prisoners in the U.S. We want them. Of course. There are Hamas members sentenced for life in the U.S.," Baraka responded. "We want them too. Of course. We demand that the U.S. free our sons from prisons. The U.S. conducts prisoner swaps. Only recently, it did one with Iran. Why wouldn't it conduct a prisoner swap with us? After all, it is participating in this war. Biden, the highest authority in the U.S., declared that he stands with Israel against Hamas and the Palestinian people. Therefore, he is a partner to this aggression, he must pay the price."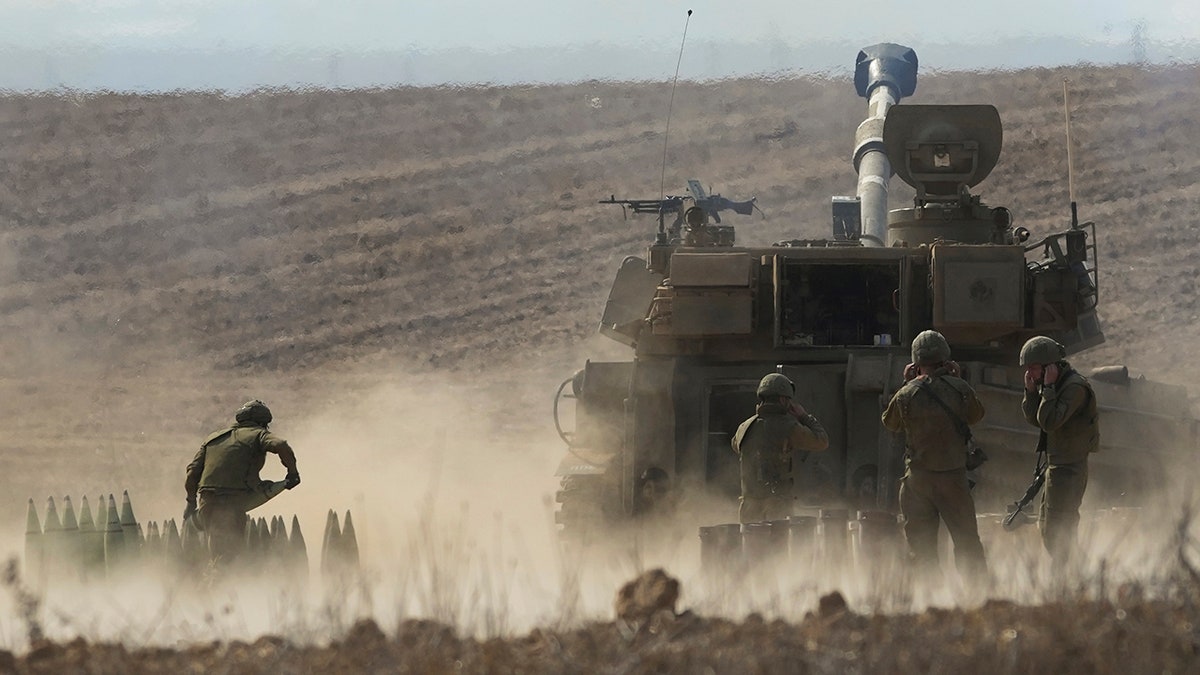 An Israeli mobile artillery unit fired a shell from southern Israel towards the Gaza Strip, in a position a near the Israel Gaza border on Wednesday. (AP/Erik Marmor)
The Biden administration brokered a $6 billion prisoner swap deal with Iran last month, but since Hamas' attacks in Israel, even some Democrats have joined Republicans in demanding the White House rescind those funds. National Security Council spokesman John Kirby told reporters Wednesday no current evidence directly linked Iran to the attacks in Israel, though admitted Tehran held "broad complicity" in bolstering Hamas, Hezbollah in bordering Lebanon, and other terrorist groups.
CLICK TO GET THE FOX NEWS APP
Baraka applauded Iran during the TV interview for their financial and arms support for Hamas.
"Our allies are those that support us with weapons and money. First and foremost it is Iran that is giving us money and weapons," Baraka said. "There is also Hezbollah, and the Arab and Islamic people who are standing by us. There are countries that support us politically. Even Russia sympathizes with us. Even the Russians sent us messages yesterday morning. They sympathize with us. Russia is happy that America is getting embroiled in Palestine. It alleviates the pressure on the Russians in Ukraine. One war eases the pressure in another war. So we are not alone on the battlefield."
Danielle Wallace is a reporter for Fox News Digital covering politics, crime, police and more. Story tips can be sent to [email protected] and on Twitter: @danimwallace.