A sixth-generation Indiana egg farmer is stepping up to challenge Rep. Jim Banks, R-Ind., in the GOP primary for their state's open Senate seat.
John Rust, an openly gay conservative Republican who leads the board of Rose Acre Farms, told Fox News Digital that "social issues" inspired him to get into the race.
"I'm gay, I'm married to a guy. And there's a lot of comments that you have to support all this stuff that's going on in front of schools with…transgender ideology being put on young children. I'm opposed to that," Rust said.
He acknowledged that it was a "high mountain" to climb in order to win. Banks has for months been the favorite to take over for outgoing Sen. Mike Braun, R-Ind., and has clinched the support of both Senate Republican leadership and former President Trump.
FORMER NAVY SEAL SEEKING TO OUST THREE-TERM DEMOCRATIC SENATOR BUILDS MOMENTUM WITH MORE BIG-NAME SUPPORT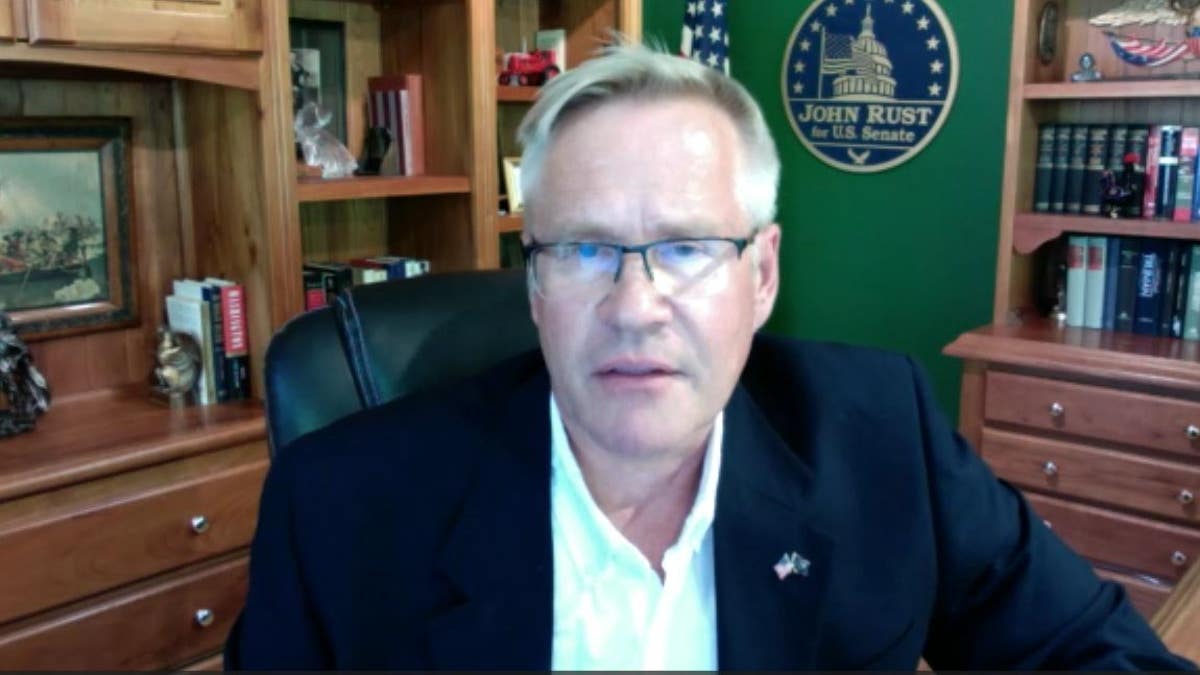 Rose Acre Farms Chairman John Rust is launching a long shot bid for the open Senate seat in Indiana. (Fox News Digital)
However, Rust argued that he was "a better candidate for Indiana."
"I think I'm more in touch with Hoosier voters," Rust said, noting that Banks has been in Washington since 2017. "He's just lost touch with what's really happening in Indiana, especially with inflation."
He also attacked Banks' deep bench of support, claiming the GOP establishment was betting against him. "I think they're afraid I can win, and because I'll be a voice for working men and women in Indiana in Washington," he said.
INDIANA'S MITCH DANIELS PASSES ON A 2024 SENATE RUN
Rust also dismissed Democrat criticism calling the GOP anti-LGBTQ overall.
"I would not be running and as a Republican I if I didn't think I could win as a gay person married to a guy in 2024," he said. "It's about equal rights, not special rights. And when people hear that they're like, 'Yes, amen. I agree with that.'"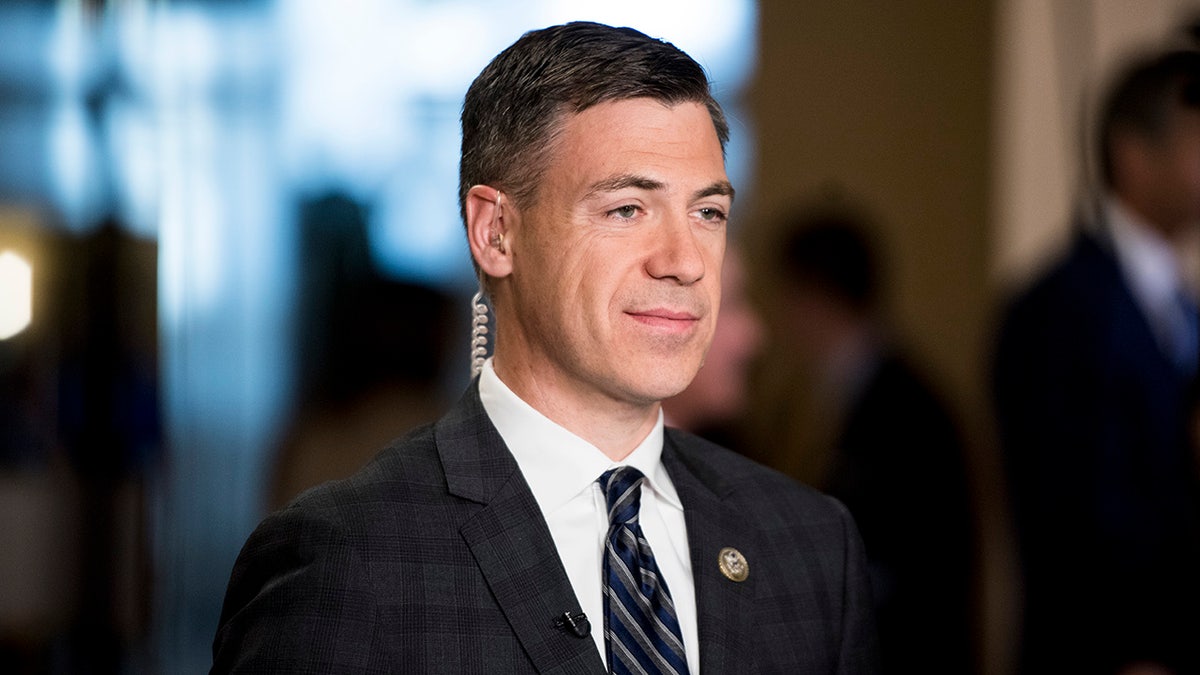 John Rust is challenging Rep. Jim Banks, R-Ind., in the Indiana GOP Senate primary. (Bill Clark/CQ Roll Call)
Banks responded to Rust's comments in a statement to Fox News Digital referencing that Rust had voted in Democratic primaries – in addition to Republican races – in the past.
"Shady John Rust can't hide the fact he is a lifetime liberal Democrat who is now trying to use the millions of dollars he gouged from families during COVID to buy a Senate seat. Hoosiers won't fall for it," Banks told Fox News Digital.
As Rust himself conceded, he is likely facing an uphill battle to winning the seat.
The Indiana state Republican Party suggested it had no ties to Rust when reached by Fox News Digital last week. A spokesperson for the Indiana GOP said Rust "never interacted" with them when asked for a contact for his campaign and comment on Rust entering the race.
THESE FOUR SENATORS COULD LOSE THEIR SEATS IN THE 2024 ELECTIONS
When it was pointed out that Rust posted pictures of himself on X, formerly Twitter, attending a party function this month, the Indiana GOP spokesperson said, "Those pictures were from our roughly 900-person state dinner — he must have sat at someone's table."
Rust is also facing scrutiny from Banks' allies over his voting history. Information shown to Fox News Digital shows Rust voted in several Democratic primaries between 2006 and 2012, though he said he voted for Trump in 2016 and 2020.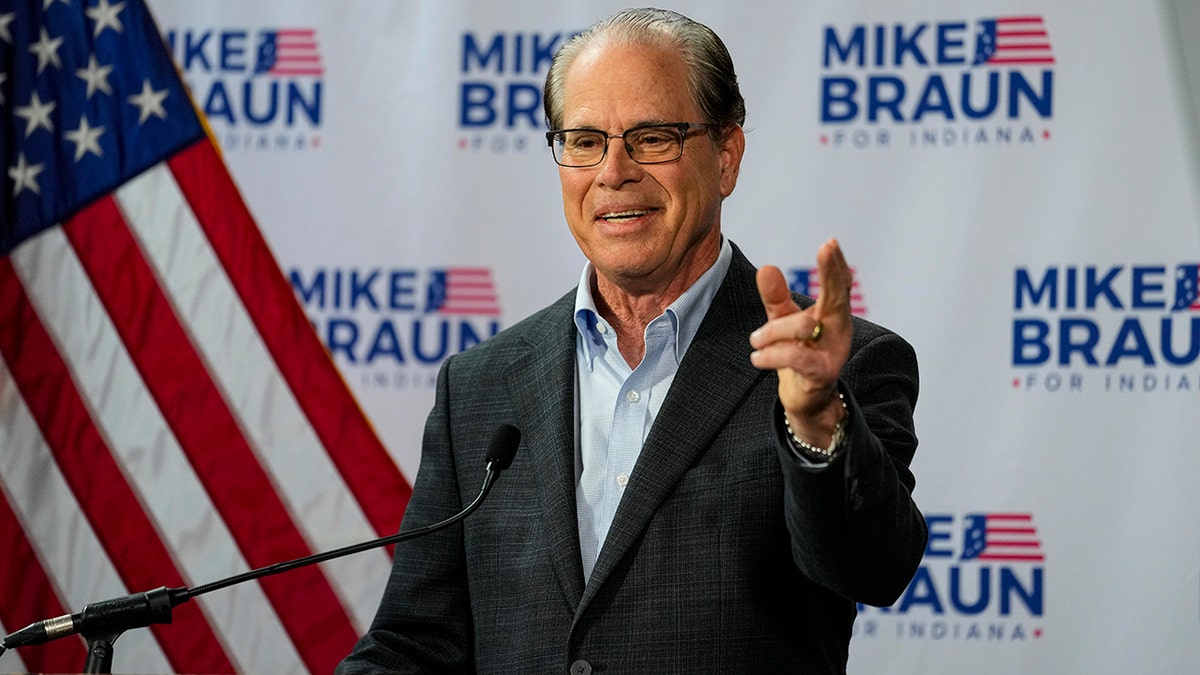 The open Senate seat is being vacated by Sen. Mike Braun, who is running for Indiana governor. (AP Photo/Michael Conroy, File)
CLICK HERE TO GET THE FOX NEWS APP
The businessman denied ever being affiliated with the Democratic Party, stating he only voted for Democrats that he knew personally on those occasions.
"Back in the day, you know, I knew people personally, or I went to church with, that were local democratic officials that were very pro-agriculture that I wanted to help maintain their seats – on local county boards, especially," he said. "But I always had been a Republican. If you look at my campaign finance contributions, you'll see that I have only ever given to Republican candidates. I have never given to a Democratic candidate."