A 17-year-old scout has been left disappointed after leaving the campsite of an international event hit by extreme heat.
Harri Hepden, from Hawarden in Flintshire, raised £3,000 over the past 18 months to attend the World Scout Jamboree in Saemangeum, near Buan.
The event has been plagued by issues and all 40,000 scouts have now left the campsite due to an incoming storm.
Harri and the other British scouts had already moved to hotels in Seoul.
They will remain in the South Korean capital until 12 August, when the jamboree was due to finish.
All scouts leaving S Korea camp as storm looms
UK Scouts move into hotels after S Korea heatwave
Harri's mother, Elen Hepden, said she "can't really think of blaming anybody", but her son was disappointed he would miss out on the chance to mingle with scouts from other nations.
"That's the whole point of the jamboree isn't it? To go meet other people. When we messaged them about the move, he said he was disappointed, but also understood why it happened," she said.
The group of 4,500 British scouts, the largest in attendance, arrived at the camp last week, but it quickly became clear organisers were unprepared.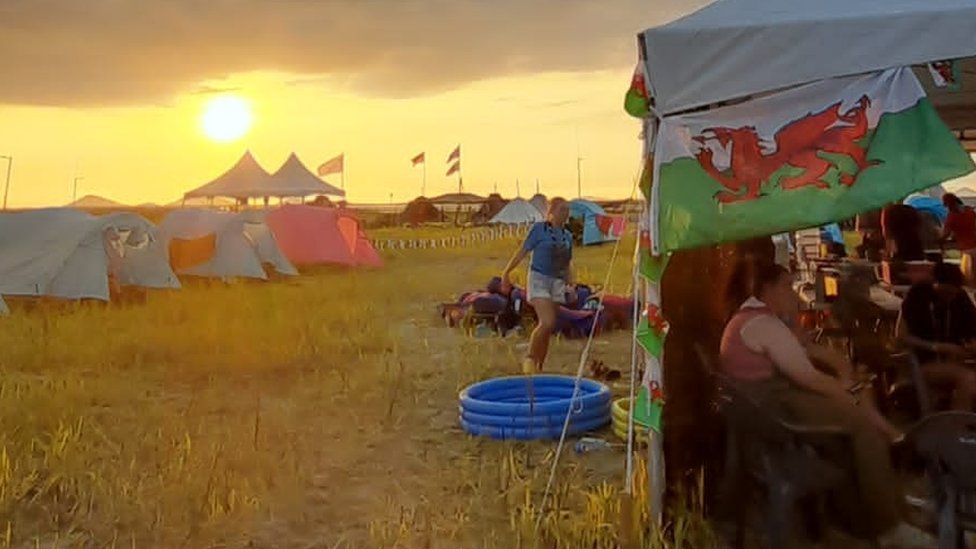 Image source, Iestyn SeiriolImage caption, Wales' scouts spent just a handful of days in camp before leaving
The head of the country's ruling People's Power Party, Kim Gi-hyeon, issued a public apology on Monday and proposed an investigation into whether taxpayers' money had been well spent on preparations.
UK Scouts chief executive Matt Hyde told the BBC he felt let down by organisers and UK activities had been set back years.
15-year-old Iestyn Seiriol has been a scout since 2019 and was looking forward to his first trip abroad without his parents.
He raised more than £2,500 to go to the event that takes place every four years.
His mother, Dr Sara Roberts, said: "It's a chance of a lifetime. You only get one shot at doing the jamboree because of the way it's organised. So he was really excited a bit nervous as well."
She said Iestyn had told her there were hygiene issues on the sites, along with "very, very hot" weather.
"He was actually having a really good time but he was acknowledging that there were problems with the site," she said.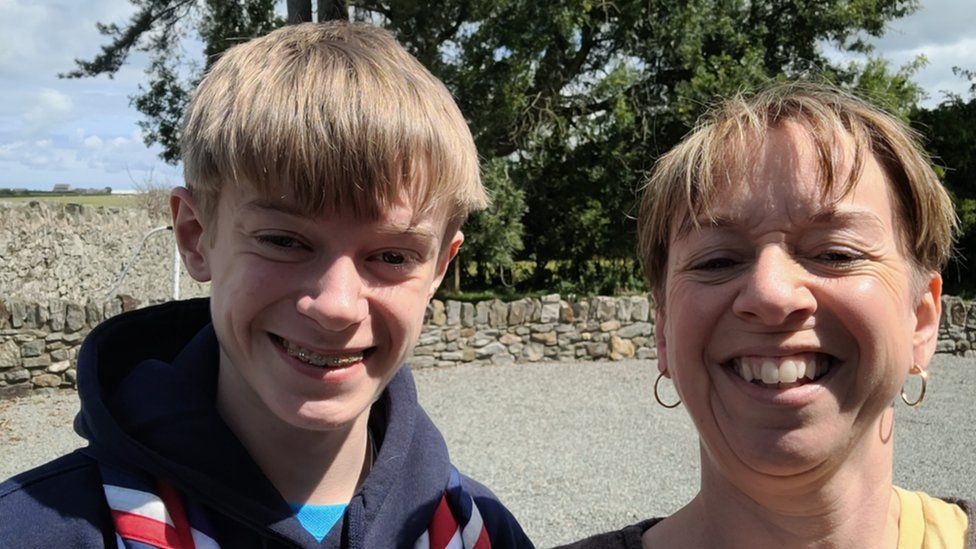 Image caption, Iestyn Seiriol's fundraising efforts included abseiling down a church in Betws-y-Coed, Conwy
Iestyn said he was still looking forward to "experiencing other aspects of Korean culture" before heading home on Sunday.
"I think it is still an amazing experience and leaving the campsite was the correct thing to do in this situation," he said.