close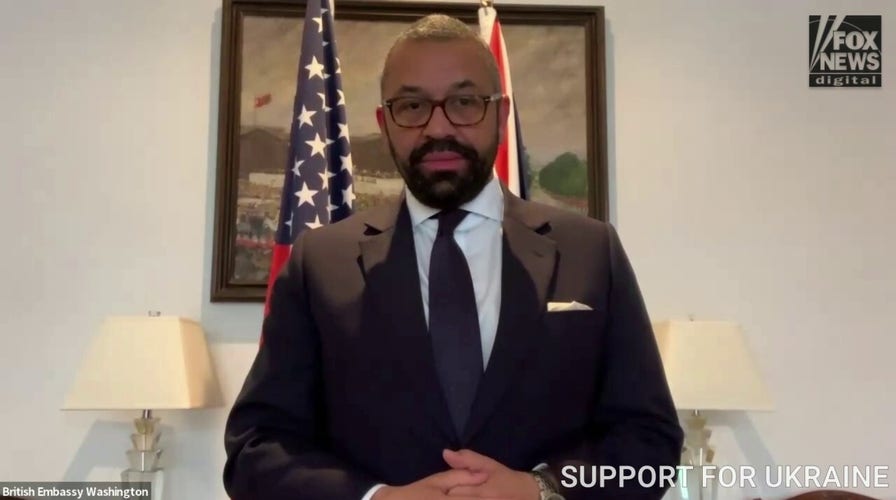 Video
EXCLUSIVE: British Foreign Minister James Cleverly on Ukraine, Iran, and other world issues
British Foreign Minister James Cleverly spoke with Fox News Digital on a range of international topics, including the need to remain committed to Ukraine's defense and urging sense on nuclear posturing from Russia.
Russian President Vladimir Putin and his Iranian counterpart Ebrahim Raisi virtually oversaw the signing of a $1.7 billion intercontinental rail system that Moscow claims will rival the Suez Canal as a major global trade route.
The deal between Moscow and Tehran will finance the Rasht-Astara railway set to connect India, Iran, Russia, Azerbaijan and other nations with a sea route under the International North–South Transport Corridor.
"The unique North-South transport artery, of which the Rasht-Astara railway will become a part, will help to significantly diversify global traffic flows," Putin said.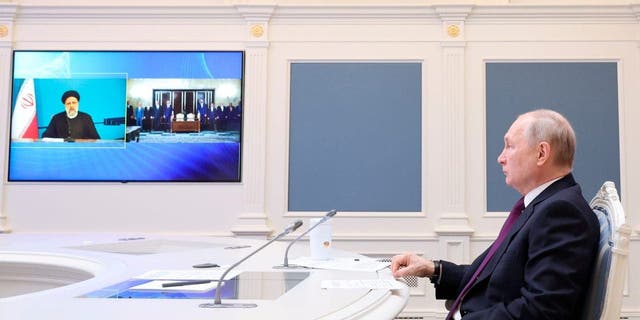 Russian President Vladimir Putin takes part in the ceremony of signing an agreement on the construction of the Rasht-Astara railway with Iranian President Ebrahim Raisi via videoconference at the Kremlin in Moscow Wednesday, May 17, 2023. (Mikhail Klimentyev, Sputnik, Kremlin Pool Photo via AP)
RUSSIA AND IRAN SECRET NUCLEAR DEAL WOULD ALLOW URANIUM TRANSFERS TO TEHRAN'S ILLICIT WEAPONS PROGRAM: SOURCES
According to the Iranian Transport and Urban Development Ministry, Russia will invest $1.7 billion in the railway route, though it did not specify whether Iran would also be contributing to the financing of the rail system, the Tehran Times reported.
Iran and Russia are under international sanctions that restrict trade, and both world leaders have championed increased ties as necessary to counter Western dominance.
It is unclear whether the trade route will be affected by international restrictions, but some reporting has suggested it could be "sanction-proof."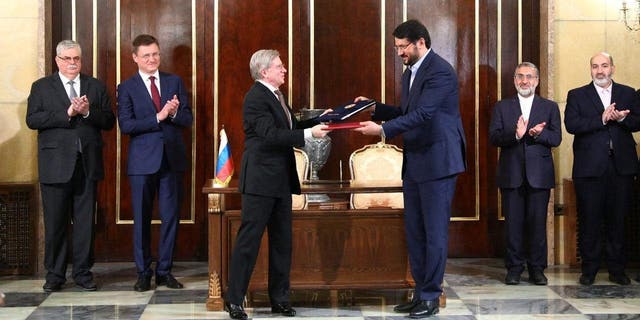 Iranian Minister of Roads and Urban Development Mehrdad Bazrpash and the Russian Ministry of Transport Vitaly Savelyev, sign an agreement on the construction of the Rasht-Astara railway during a ceremony in Tehran, Iran, May 17, 2023. (West Asia News Agency/Handout via REUTERS )
IRAN HELPS RUSSIA EMPLOY MULTIPURPOSE DRONES IN UKRAINE FOR 'MAXIMUM DAMAGE'
"Without a doubt, this agreement is an important and strategic step in the direction of cooperation between Tehran and Moscow," Raisi said in reference to the 100-mile-long railway that will run along the Caspian Sea.
Putin championed the agreement as a vital component in connecting the Baltic Sea with Iranian ports in the Indian Ocean and the Gulf.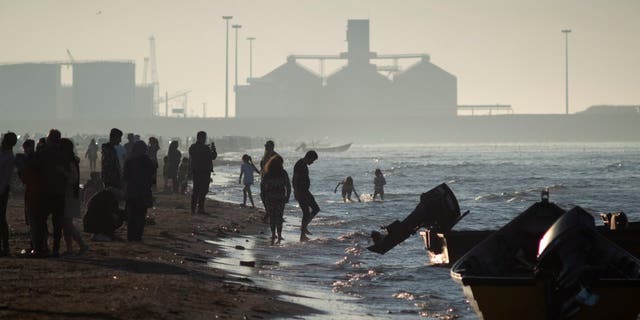 Iranian tourists on a shore of the Caspian Sea in the city of Anzali 227 miles north of Tehran, March 29, 2023. (Morteza Nikoubazl/NurPhoto via Getty Images)
CLICK HERE TO GET THE FOX NEWS APP
The deal signed Wednesday is just the latest in a string of agreements and partnerships Moscow and Tehran have entered amid increasingly strained ties with the West and their allied nations.
Iranian transport minister Mehrdad Bazrpash reportedly met with special envoy to the Russian president Igor Levitin in January to review not only the railway agreement but to discuss how to develop Iranian and Russian cooperation even further – suggesting future plans could also be in the works.
Reuters contributed to this report.
Caitlin McFall is a Reporter at Fox News Digital covering Politics, U.S. and World news.