close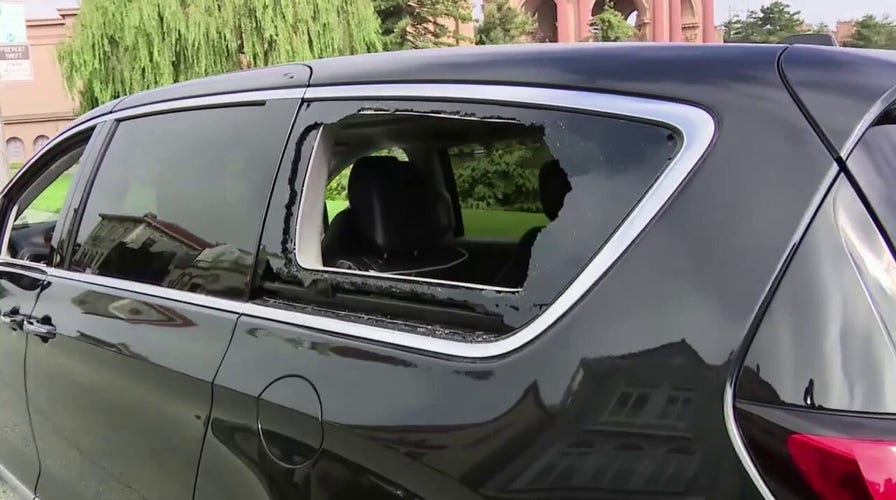 Video
Missouri family's rental car burglarized in San Francisco near where city holds news conference to announce how to combat car break-ins
The family was visiting the city and had their backpacks, passports, electronics and jewelry stolen. Credit: KTVU
A family visiting San Francisco from Missouri had their rental car broken into and ransacked in the same area where authorities held a news conference Thursday to announce new ways to combat car burglaries — an ongoing problem that has plagued the city in recent years.
Lindsey Dobbelare and her family wanted to drive over the famed Golden Gate Bridge, and pulled over to explore a park they spotted on the way. She told FOX San Francisco they had parked their vehicle for only five minutes.
"We pulled over, parked, got out, did a little sightseeing and when we came back we had our back glass shattered out," she said.
Missing were the family's backpacks, passports, electronics, and $1,000 worth of jewelry.
SAN FRANCISCO RETAILER CHALLENGES MAYOR BREED TO SWAP JOBS FOR 180 DAYS: 'YOU'D SEE A LOT OF CHANGE'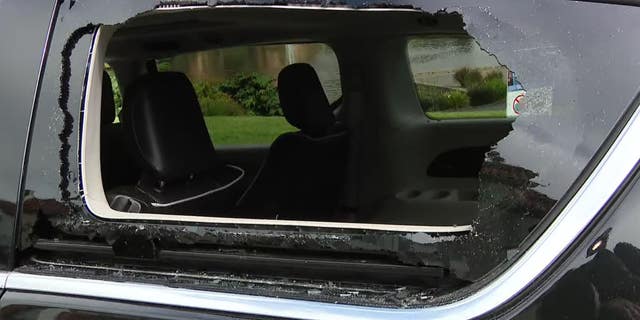 The shattered window of a vehicle rented by a Missouri family broken into during a visit to San Francisco. (KTVU)
Dobbelare said the family won't let the incident ruin their trip and that she would gladly return to the city. She added that she was aware of the embattled city's rampant vehicle burglary problem.
Just as the Dobbelares were assessing the damage to their rental, San Francisco Police Chief Bill Scott and District Attorney Brooke Jenkins held a press conference Thursday on the problem.
Scott said the Police Department will begin using "bait cars," which are intended to lure thieves and repeat offenders. Additional funds for police overtime will allow for more patrols in popular tourist areas like the Palace of Fine Arts, Lombard Street and Fisherman's Wharf, the city announced.
"We have gotten to a point in San Francisco where people didn't even fear being arrested. They didn't think anything would happen once the DA's office took over the case," said Jenkins. "They didn't think there was going to be any meaningful consequence. They have to learn. We're trying to reinstall in San Francisco, not only will you be caught, but when you're prosecuted there will be a consequence for that behavior."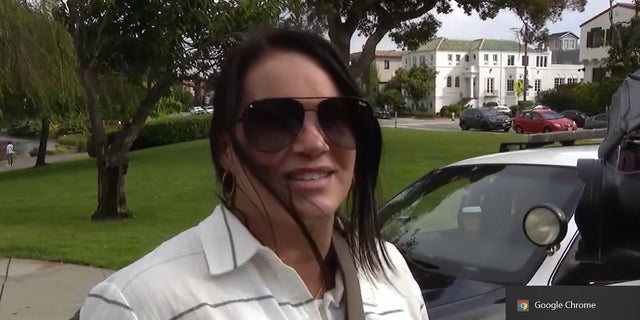 Lindsey Dobbelare, Perryville, Missouri, talks with local media in San Francisco after her rental vehicle was broken into Thursday near an area where city leaders held a news conference to announce new ways to combat vehicle burglaries.   (KTVU)
Dobbelare said it was "ironic" that a news conference was being held in the area to discuss car break-ins.
"What are the chances?" she said.
She said she called the police but after 30 minutes she spotted an officer while on her way to the police station. The officer was in the area because of the news conference.
"They told us 'Unfortunately, this happens all the time,'" Dobbelare said. "I mean, we're never going to see our stuff again, we know that."
She said she was told about the city's car burglary problem, saying she was told that "it's just really hard to prosecute them (suspects) because of the laws that are in place."
San Francisco has grappled with an increase in vehicle break-ins in recent years. As of Thursday, vehicle burglaries were down 1% from the same time frame last year. In 2022, the city saw nearly 15,000 vehicle break-ins, compared to 11,853 in 2021, according to police data.
MAJOR SAN FRAN RETAILER CONDEMNS CITY, STATE LEADERS IN FULL-PAGE AD: 'ABJECT DISREGARD FOR CIVILIZED CONDUCT'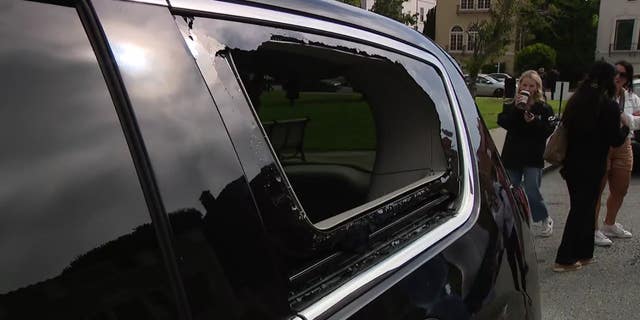 Bystanders near a vehicle rented by a Missouri family that was broken into in San Francisco near where authorities were having a new conference about how to combat vehicle burglaries.  (KTVU)
In a statement, Mayor London Breed supported efforts to prosecute thieves who prey on "residents and visitors."
"People should not fear having their cars broken into, whether they are running down the street for errands or visiting our incredible City for the first time," she said. "San Francisco can and should be a safe and welcoming place for all."
CLICK HERE TO GET THE FOX NEWS APP
Scott said he remains disturbed when he sees videos of crimes uploaded to social media or on the local news.
"Auto break-ins are devastating to residents and visitors who should be having a joyous experience in San Francisco rather than the nightmare of losing their valuable personal belongings.," he said.
Louis Casiano is a reporter for Fox News Digital. Story tips can be sent to [email protected].