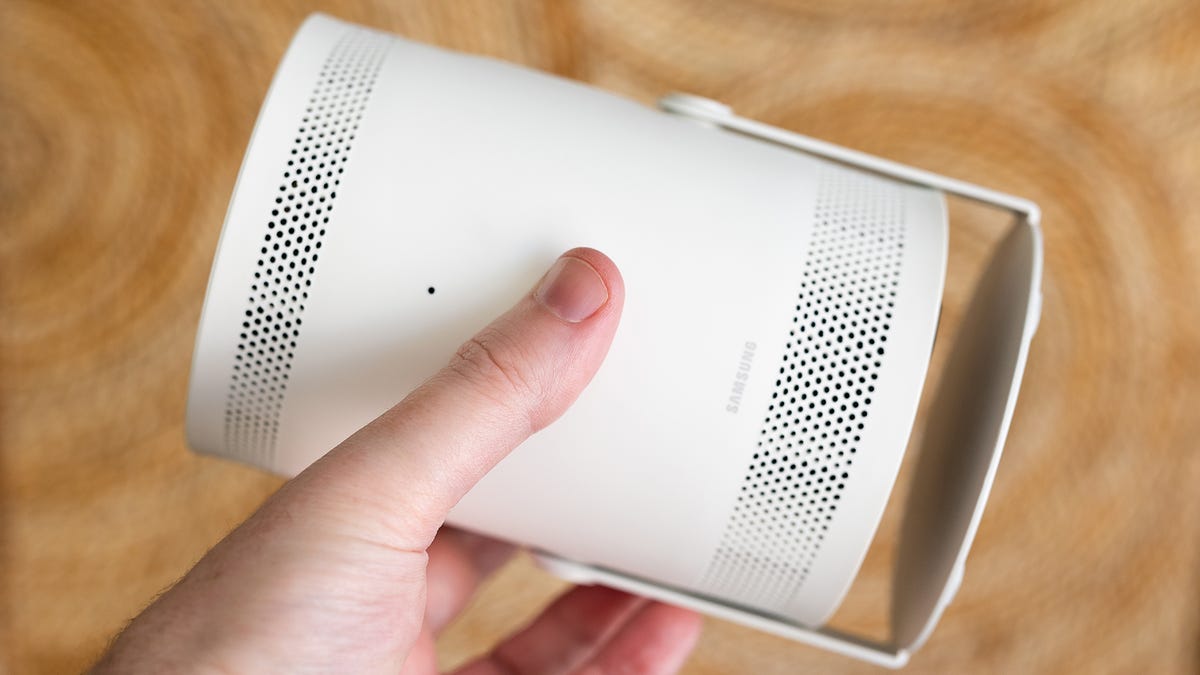 The Samsung Freestyle 2023 will be able to access Samsung's Gaming Hub. 
Geoff Morrison/CNET
Samsung announced updates to its portable and petite Freestyle projector at CES on Tuesday. The Freestyle 2023 will come with new technology that allows two Freestyle devices to seamlessly pair together in order to create a massive synchronized display. You'll now also be able to play video games on the Freestyle 2023, as it will come equipped with Samsung's Gaming Hub and its apps from Xbox, Nvidia G-Force Now, Amazon Luna and more.
Members of Xbox Game Pass Ultimate or any of the other cloud gaming services will be able to stream their games directly on the Freestyle, as long as their internet connection is fast enough to handle the load. 
You can always hook up your console directly to a Freestyle, but it requires a small additional purchase. Samsung has yet to offer more specs on the 2023 model, but the original Freestyle is only equipped with a Micro-HDMI connection. This means that you'll need to pick up a Micro-HDMI-to-HDMI dongle in order to plug in your gaming system.
Read more: Samsung's New Telemedicine App, Camera Aims to Give Your TV Telehealth Powers
The original Freestyle was announced last year and arrived in April for a whopping $899. It's still on sale and weighs less than 2 pounds, comes with a 180-degree cradle stand and can project content onto walls, screens or anywhere else from 30 to 100 inches at up to 550 lumens of brightness. It features 1080p resolution, full access to Samsung's smart TV platform, as well as auto-focus and auto-leveling capabilities to automatically align its image to any surface. 
We reviewed the Freestyle upon its initial release and found it to be overpriced and lacking in features — most notably, it comes without any kind of battery. This makes the Freestyle hard to recommend given that there are plenty of portable projectors that perform just as well and come with an included battery for the same price or less. For example, the 1080p Xgimi Halo Plus costs about the same as the Freestyle, but is brighter and comes with a built-in battery that lasts around 2.5 hours. 
Xgimi Halo Plus
$850 at Amazon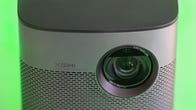 So far, there is no indication that the Freestyle 2023 will address its battery issue, so might need to spring for a hefty USB-C portable battery capable of sustaining a 50-watt output if you plan on using this projector away from a plug. Samsung currently makes a battery base for the original Freestyle, but that costs an additional $190. There's no word yet if Samsung will have new or additional accessories for the Freestyle 2023. 
The original Freestyle and the Freestyle 2023 are part of Samsung's Lifestyle brand, which is home to some of the TV-maker's most ambitious and expensive products, including The Frame art TV and The Terrace TV, which is made especially for the outdoors.