close
Video
Ukraine funding raises questions about Biden administration's ability to 'plan ahead': Joey Jones
Fox News contributor Johnny 'Joey' Jones discusses the latest U.S. military aid package for Ukraine and how ready U.S. forces would be to take on an adversary in war.
Ardent ally of Russian President Vladimir Putin and Deputy chairman of Russia's Security Council Dmitry Medvedev on Thursday warned NATO allies that a defeat for Russia in Ukraine could provoke a nuclear war.
"The loss of a nuclear power in a conventional war can provoke the beginning of a nuclear war," he said in a Telegram post as Western officials convene for another meeting with the Ukraine Defense Contact Group at Ramstein Air Base in Germany.
"Nuclear powers have [never] lost major conflicts on which their fate depends," the Kremlin official added.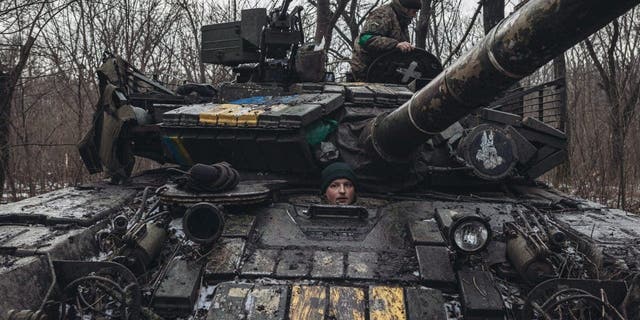 DONETSK OBLAST, UKRAINE – JANUARY 18: Ukrainian tankers carry out maintenance on their tanks on the Donbass frontline as military mobility continues within the Russian-Ukrainian war on January 18, 2023. 
(Photo by Diego Herrera Carcedo/Anadolu Agency via Getty Images)
PUTIN CLAIMS 'ASSURED' VICTORY IN UKRAINE WILL END CONFLICT AS WAR NEARS 1-YEAR MARK
Medvedev, who also served as president of Russia from 2008 to 2012, has repeatedly threatened the use of nuclear weapons.
Though his comments on Russia's theoretical defeat in Ukraine may show that the Kremlin is increasingly worried about its ability to win Putin's war as Western support for Kyiv continues to roll in.
The U.S. is expected to announce another $3 billion defensive aid package for Ukraine Friday after Defense Secretary Lloyd Austin meets with allies in Germany, multiple U.S. officials told Fox News.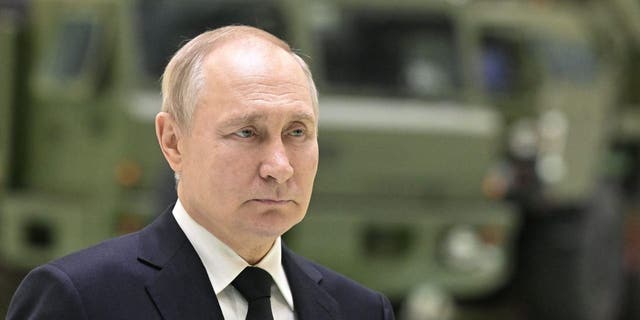 President Putin said on Jan. 18, 2023, he had "no doubt" Moscow would emerge victorious in Ukraine, despite military setbacks in the nearly year-long offensive. 
(ILYA PITALEV/SPUTNIK/AFP via Getty Images)
The announcement would come just two weeks after Washington committed a separate $3 billion package and pledged to send Bradley Fighting Vehicles and other military vehicles suited for combat like armored Personnel Carriers, Mine Resistant Ambush Protected Vehicles and High Mobility Multipurpose Wheeled Vehicles.
US TRANSFERS MILITARY WEAPONS STOCKPILE FROM ISRAEL TO UKRAINE
Ukrainian President Volodymyr Zelenskyy has repeatedly pleaded with allied nations to send tanks to assist his troops on the front, particularly in the Donbas, though Abrams M1 tanks are still not expected to be included in the latest package.
Stryker armored combat vehicles, artillery and additional ammunitions are expected to be among the latest aid Washington will announce Friday.
The U.K., France and Poland have pledged to send tanks to Ukraine as the U.S. and Germany face mounting pressure to answer Zelenskyy's calls for what is needed at the front.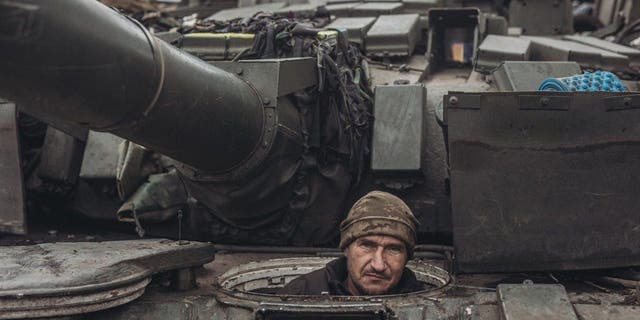 A Ukrainian soldier drives a tank on the Donbass frontline as military mobility continues within the Russian-Ukrainian war on Jan. 18, 2023. 
(Diego Herrera Carcedo/Anadolu Agency via Getty Images)
CLICK HERE TO GET THE FOX NEWS APP
Germany this week faced renewed international ire after it suggested it would only deploy tanks to Ukraine if the U.S. did so as well.
"Here are times where we shouldn't hesitate or shouldn't compare. When someone says, 'I will give tanks if someone else will also share tanks.' I don't think this is the right strategy to go with," Zelenskyy said in a Davos video conference Thursday reported DW.
Caitlin McFall is a Reporter at Fox News Digital covering Politics, U.S. and World news.