close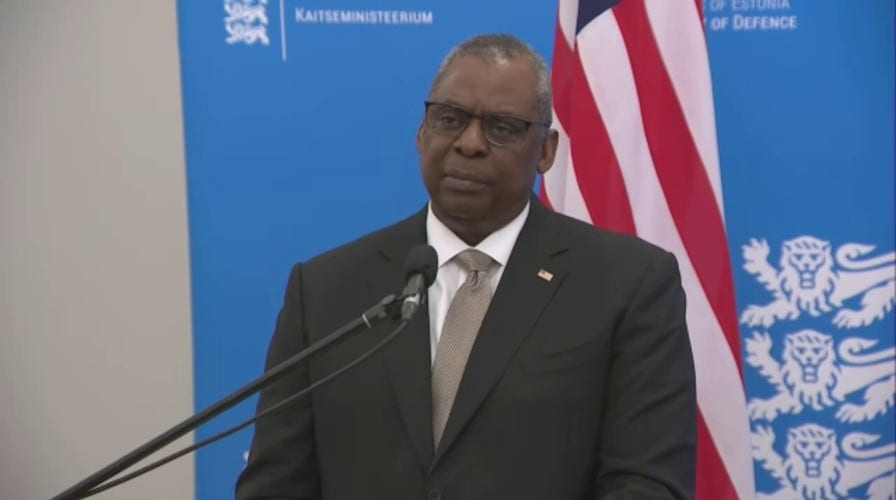 Video
Defense Secretary Austin says US would enter conflict if Russia attacks Estonia
Defense Secretary Lloyd Austin said Thursday that the U.S. would defend NATO territory if Russia attacked Estonia.
Another high-ranking Russia official has turned up dead after being found under the window of her high rise apartment building, according to Russian reports Thursday.
The body of 58-year-old Marina Yankina, head of the financial support department of the Western Military District in St. Petersburg, was reportedly found Wednesday in what one report described as a "suicide" after she fell from her home on the 16th floor.
Other reports noted that suicide as the cause of death had not been confirmed.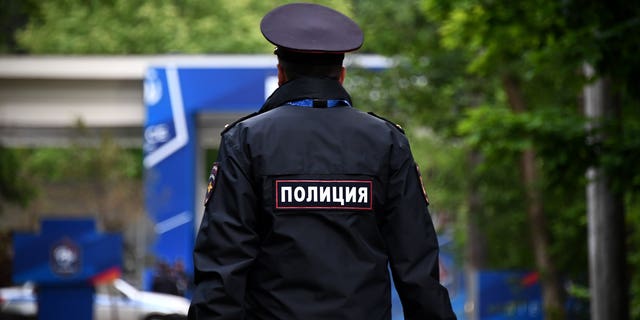 Police have not confirmed the cause of the death of Russian defense official Marina Yankina, who died Feb. 15, 2023, in St. Petersburg. (Franck Fife/AFP via Getty Images)
RUSSIAN OIL EXECUTIVE WHO CRITICIZED UKRAINE INVASION DEAD AFTER REPORTEDLY FALLING OUT OF HOSPITAL WINDOW
Yankina's death is just the latest in a string of mysterious Russian deaths – many of which were caused by the victims allegedly falling to their deaths.
Pavel Antov, a sausage tycoon and local politician, was found dead in December after falling from a hotel window in India. His companion, Vladimir Budanov, was also reported to have died the same day after suffering a stroke.
Antov had been critical of Russian President Vladimir Putin's war in Ukraine.
Ivan Pechorin, a managing director of an aviation company, was found dead in September after allegedly falling from a boat while intoxicated.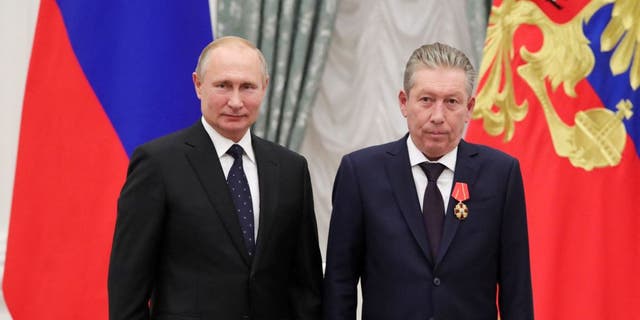 President Vladimir Putin and Ravil Maganov at the Kremlin on Nov. 21, 2019. Maganov, critical of Putin's invasion of Ukraine, died under mysterious circumstances in September 2022. (Mikhail Klimentyev/Sputnik/AFP via Getty Images)
PUTIN CRITIC LIVING IN EXILE FOUND DEAD OUTSIDE UPSCALE DC APARTMENT AFTER POLICE RESPONSE TO 'JUMPER' CALL
Two weeks prior, Ravil Maganov, the chairman of Russian oil giant Lukoil, died after reportedly falling from a hospital window in Moscow.
In August, businessman and Putin critic Dan Rapoport reportedly jumped to his death from his apartment in Washington, D.C.
"This mysterious death of Marina Yankina is consistent with the Russian intelligence doctrine of 'wet affairs' – or the spilling of blood," Rebekah Koffler, a former Defense Intelligence Agency intel officer for Russian Doctrine & Strategy, told Fox News Digital.
Koffler explained that this doctrine dates back to the Soviet Union when the secret police would target state critics or dissidents they deemed were "enemies of the people" and would eliminate them through violent means.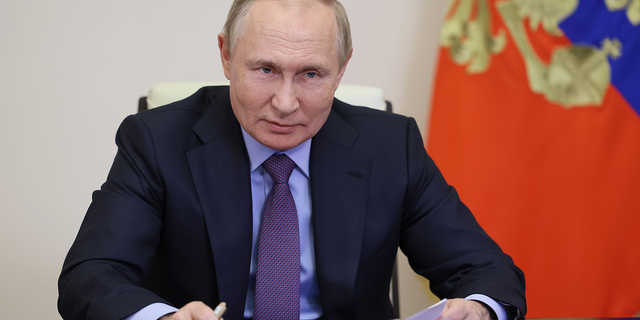 President Vladimir Putin speaks during a videoconference outside Moscow on Jan. 30. (Mikhail Klimentyev/Sputnik/Kremlin Pool Photo via AP)
CLICK HERE TO GET THE FOX NEWS APP
"In today's Russia Putin's critics and those unwilling to go along with his policies are routinely eliminated by assassination," she said. "Shots in the back of the head, poisonings, forced suicides and other intricate forms of violent death are some examples."
"Throwing someone out of a window or having the victim throw herself or himself out of a window is a standard method," Koffler added.
Prior to her work with the defense department, Yankina reportedly worked at the Federal Tax Service, and served as deputy chairman of the property relations committee of St. Petersburg.
It is unclear if Yankina was critical of Putin's invasion of Ukraine.
Paul Best contributed to this report.
Caitlin McFall is a Reporter at Fox News Digital covering Politics, U.S. and World news.