close
Video
China and Russia stand together against the West
Xi meets Putin in Moscow to cement ties.
After 33 years in power, Montenegrins ousted their long-time leader, Milo Djukanovic, who has dominated politics in Montenegro since the days of the Yugoslav wars.
While the vote was considered free and fair with the outgoing president conceding defeat to his Oxford-educated challenger, 37-year-old Jakov Milatovic, leader of Montenegro's Europe Now Movement, questions remain over Russia's influence peddling role in the country.
"Montenegro has been in [Vladimir] Putin's cross-hairs for years. Russian intelligence ran covert influence operations to prevent it from joining NATO. Now that Montenegro is part of NATO, it has become a battleground for a shadow war waged by the Russians who want to prevent it from joining the European Union," former Defense Intelligence Agency officer Rebekah Koffler, told Fox News Digital.
Speaking on background, a senior diplomat with ties to the region told Fox News Digital that it is not just Russia that is involved. "Serbia has never abandoned its aspirations towards Montenegro, and wants Montenegro destabilized and ultimately subjugated to its interests. Serbia's interests here coincide with Russia's, since for Russia destabilization of any NATO country is a win. Therefore, an election victory of any politician with close ties to pro-Serbian and pro-Russian structures raises an alarm."
Russian President Vladimir Putin wants to keep the Balkan region divided and prevent it from comfortably integrating into Western institutions such as NATO and the EU. Moscow uses many tactics, from its cultural power with the Serbian Orthodox Church (SOC) to spreading disinformation through friendly pro-Russian media outlets and social media, to influence the pro-Serbian population in Montenegro.
The diplomat claimed that, "Even though the goals of official Moscow and Belgrade are not the same, they are complementary, and they amount to the same result: destabilization and ethnic tension in Montenegro and undermining its institutions. They are achieving that by election interference, disinformation campaigns, cooperation with ultra left-and right wing anti-system forces, money laundering (especially through SOC) to support pro-Serbian and pro-Russian political parties."
Milatovic won the second-round of voting with just over 60% of the vote to Djukanovic's 39%.
Djukanovic, leader of the Democratic Party of Socialists and a former ally of Serbian President Slobodan Milosevic who became very pro-Europe, helped steer Montenegro's peaceful divorce from Serbia and paved the way for independence from Belgrade in 2006. Djukanovic also led Montenegro through its NATO membership in 2017 and its European Union candidacy.
SERBIA, CAUGHT BETWEEN EUROPE AND RUSSIA, COULD MOVE ONE STEP CLOSER TO NORMALIZING RELATIONS WITH KOSOVO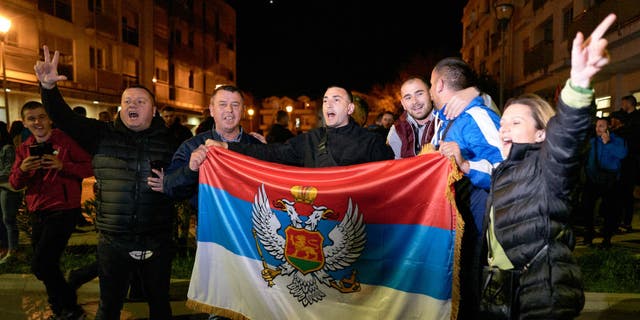 Montenegrin Serb nationalists hold an ancient flag of Montenegro as their candidate, Jakov Milatovic, won the second round of the presidential elections on April 2, 2023 in Podgorica, Montenegro. (Photo by Pierre Crom/Getty Images)
For Montenegrins, this represents a dramatic shift as Djukanovic, who has cycled in and out of the roles of president and prime minister since just before the collapse of Yugoslavia in 1991, had been Europe's longest serving democratically elected leader.
Wielding power for three decades does not come without cost. Public dissatisfaction began to grow over allegations of Djukanovic's corrupt rule, including several high-profile corruption scandals involving Djukanovic's inner circle. The sense of discontent opened the door for Milatovic who campaigned on a populist anti-corruption platform and capitalized on a weak economy.
For most Montenegrins, Djukanovic was a familiar albeit increasingly unpopular presence for the last three decades. Milatovic, on the other hand, remains a mysterious figure to many.
Milatovic rose to political prominence in 2020 after a pro-Russian and pro-Serbian bloc of opposition parties gained a slim majority in parliament, the first crack in Djukanovic's 33-year hold on power. Milatovic was a key player in creating the coalition's economic program called "Europe Now", which doubled the monthly minimum wage and abolished contributions to healthcare, boosting wages for working Montenegrins.
While Milatovic promised to continue Montenegro's path toward EU membership and campaigned on supporting regional cooperation and integration, it is not entirely clear how sincere or committed he is to the European project. Milatovic's opponents accused him of being sympathetic to both Serbian and Russian causes, given his alliance with the parties that won the 2020 parliamentary elections.
Milatovic also had the tacit backing of the powerful Serbian Orthodox Church in Montenegro. The Church is one of the most powerful and influential institutions in Montenegro. Of Montenegro's population of just over 600,000, over 72% of people identify as Orthodox and the Church has a high level of trust among Montenegrins. Using its political clout with Moscow, the Church has been accused by some critics of promoting the Russian view on certain political and social issues and supports pro-Serbian and pro-Russian political parties. Although the Church did not outright endorse Milatovic, they did call on citizens to vote against Djukanovic.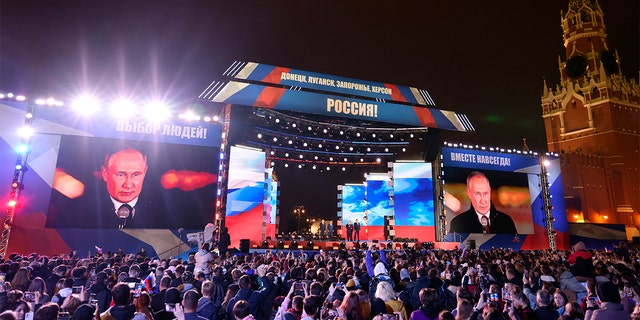 Russian President Vladimir Putin speaks during celebrations marking the incorporation of regions of Ukraine to join Russia in Red Square with the Spasskaya Tower on the right, in Moscow Sept. 30, 2022. (Anton Novoderezhkin, Sputnik, Kremlin Pool Photo via AP)
LONGTIME FOES SERBIA AND KOSOVO NEARING NORMALIZATION OF RELATIONS
Milatovic's close ties with the Serbian Orthodox Church and pro-Serbian and pro-Russian political parties raise suspicion among some observers of the region.
Some fear that Milatovic would compromise Montenegro's foreign policy course and turn Montenegro into a Russian Trojan Horse in the Balkans and NATO, the diplomat told Fox News Digital.
Yet other analysts differ on the extent of that perceived influence the Church had on the elections. "It is difficult to accurately measure the precise extent of the Serbian Orthodox Church's influence on the election results. However, it is widely acknowledged that the Church does have a considerable presence and influence in Montenegro, both culturally and politically," Ana Nenezic, executive director of the Center for Monitoring and Research told Fox News Digital.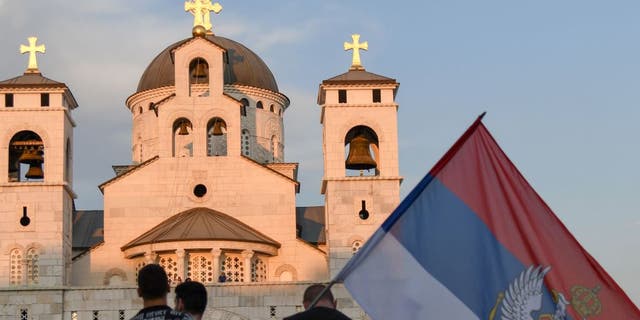 People attend a church-led protest in front of the Serbian Orthodox Church of Christ's Resurrection in Podgorica, on Aug. 23, 2020. (Photo by SAVO PRELEVIC/AFP via Getty Images)
Russia has deep historical, cultural and religious connections to the Balkans, and narratives sympathetic to Russia often emanate from the Serbian Orthodox Church. The Church opposed Montenegro's independence in 2006 and still does not recognize Podgorica as the country's capital or accept its NATO membership. From the Church's perspective, many within the community promote Russia as a guarantor of traditional family values.
Fox News Digital reached out to the Serbian Orthodox Church but did not hear back on request for comment.
Like other countries in the Balkans, Montenegro faces the looming presence of Russia's cultural and political sway.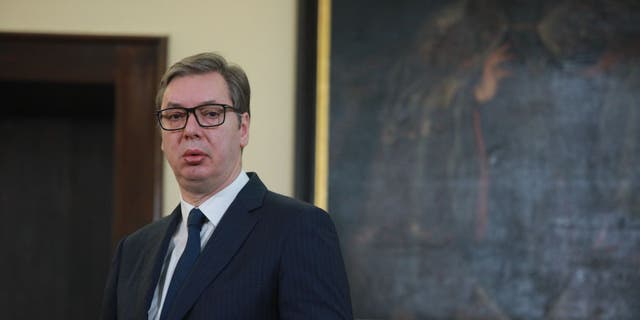 Serbian President Aleksandar Vucic, pictured here, and Serbian Patriarch Porfirije make statements to the press after their meeting in Belgrade, Serbia on Dec. 27, 2022. (Photo by Milos Miskov/Anadolu Agency via Getty Images)
WHY PUTIN IS WILLING TO RISK A CATASTROPHIC WAR TO DOMINATE UKRAINE
Moscow generally supports anti-Western and often corrupt officials across the Balkans who disrupt the good governance measures that need to be implemented in order to join the EU. From Putin's perspective, causing trouble in the Balkans is an easy and cheap way to drive a wedge in Europe.
Russian propaganda also tries to distort Montenegrin national identity, asserting that Montenegro is integral to Serbian national identity and culture, an inflammatory narrative that worsens polarization in society.
Russia employs similar tactics in Montenegro and across the Balkans that it used in Ukraine and other countries it considers in Russia's historic sphere of influence.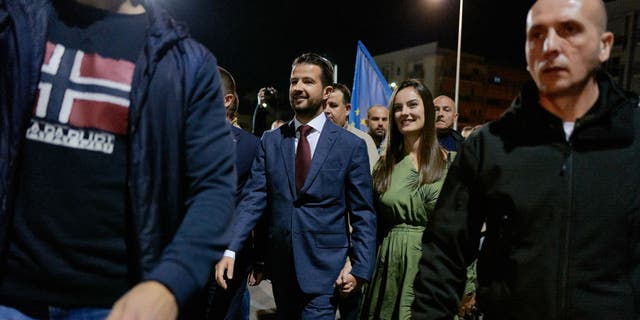 PODGORICA, MONTENEGRO – APRIL 2: Leader of Europe Now ! Jakov Milatovic arrives at a press conference as he won the second round of the presidential elections on April 2, 2023 in Podgorica, Montenegro. (Photo by Pierre Crom/Getty Images)
"Russia's strategy to influence perceptions within Montenegro directly engages the concept of Montenegrin national identity, similar to the tactics used in Ukraine. These narratives and representations of Montenegrins as part of the Serbian nation negate Montenegrin identity, culture, and history," Nenezic said.
As Montenegro looks to draw closer to Europe, and the West it is facing an uncertain future with an unproven leader, clear leadership from NATO and the EU will be necessary for Montenegro to continue its pro-Western trajectory.
The same diplomat warned that "It would be recommended to the West to send strong messages, not just to Podgorica, but to Belgrade as well, to keep its hands off Montenegro, as it is a NATO ally. A strong and unequivocal Western stance about any sort of pro-Russian, pro-Serbian and anti-Western influence will not only function as a good deterrence mechanism to Belgrade and Moscow, but also serve as a good incentive for a young, newly elected Montenegrin president to demonstrate his commitment to the EU, NATO and strong ties with (the) U.S. not only with words, but with deeds as well," the senior diplomat told Fox News Digital.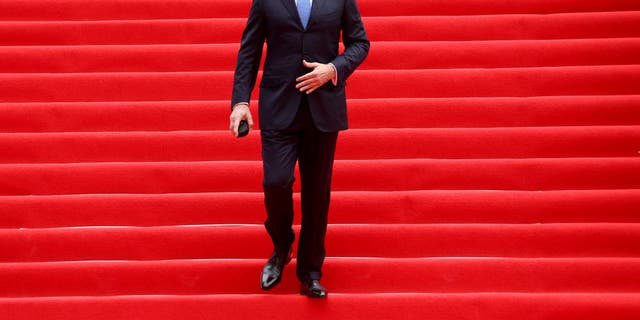 President of Montenegro Milo Djukanovic arrives at press conference as he marks two years in office on May 18, 2020 in Cetinje, Montenegro. (Photo by Filip Filipovic/Getty Images)
CLICK HERE TO GET THE FOX NEWS APP
However, other analysts believe the fears that Milatovic will pull Montenegro away from Europe at this point appear to be premature.
"As it stands, Milatovic has not given us a single reason to think that he will not fulfil his campaign promise to take Montenegro to the EU. How exactly Milatovic plans to do that, whether there is an appetite for expansion in the EU, and whether other obstacles may frustrate his efforts is all yet to be seen, but I think that we can expect Milatovic to push hard to Montenegro's accession to the bloc," Helena Ivanov, associate fellow at the Henry Jackson Society, told Fox News Digital.
The Montenegrin government did not respond to the several emails sent to them for comment.