close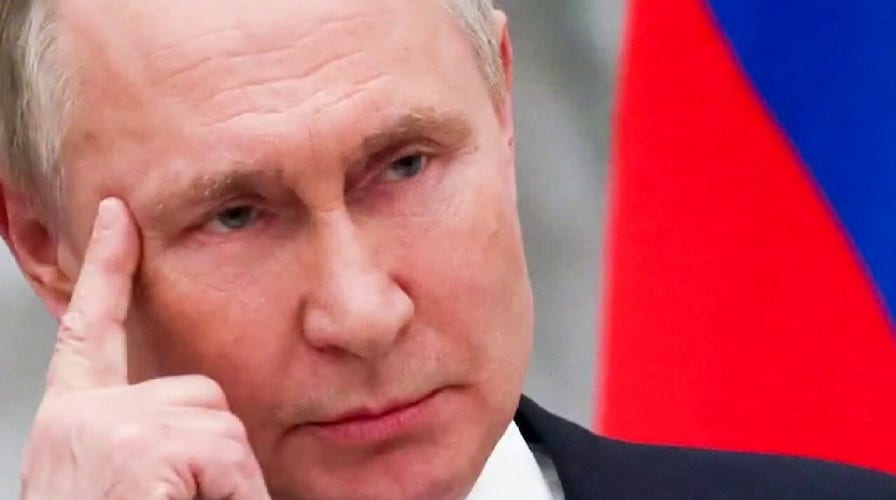 Video
Russia discussing plans to increase pay for forces as Ukraine faces pivotal moment in war
Fox News correspondent Alex Hogan has more on Ukraine preparing for a new offensive against Vladimir Putin's forces on "The Story with Martha MacCallum."
A Russian MiG-31 fighter plane crashed Wednesday while conducting a training flight in the country's northern Murmansk region, according to a state media report.
The TASS News Agency cited the Russian Defense Ministry as saying that the aircraft "went down in a deserted area."
"Both pilots ejected themselves. They were promptly evacuated by a search-and-rescue helicopter. Their lives and health are not at risk," the ministry said.
The report described the MiG-31 as a "two-seat supersonic, all-weather, long-range fighter-interceptor" equipped with a six-barrel 23 mm cannon.
US JETS INTERCEPT RUSSIAN TU-95 BOMBERS NEAR ALASKA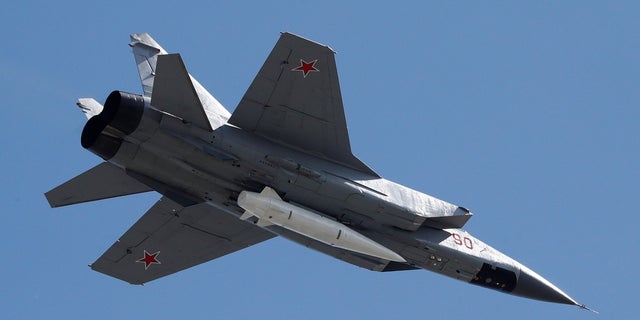 A Russian Air Force MiG-31 crashed Wednesday during a training exercise, Russian media said. (Reuters / Sergei Karpukhin / File)
"Some MiG-31s can carry air-to-air and air-to-surface missiles of various types, a hypersonic aero-ballistic missile and aerial bombs," the TASS report added.
The cause of the crash was not immediately clear.
News of the crash emerged hours after the German Air Force said it and Britain deployed Eurofighter Typhoon fighters to intercept two Russian Su-27 Flankers and one Il-20 military aircraft that were flying "without a transponder signal in international airspace over the Baltic Sea."
The German Air Force posted several images on Twitter of the Russian planes.
Moscow's military aircraft often fly from mainland Russia to Kaliningrad – which is located between Poland and Lithuania – making such encounters common, according to Reuters.
CHINA TO SEND PEACE ENVOY TO UKRAINE, XI TELLS ZELENSKYY IN CALL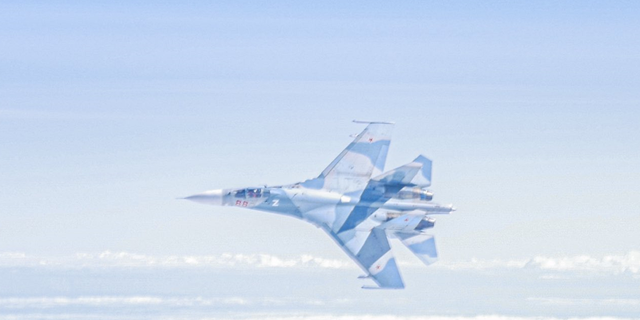 One of the two Russian Su-27 Flankers intercepted over the Baltic Sea on Wednesday. (German Air Force)
Last week, U.S. fighter jets intercepted a Russian bomber near Alaska, according to the Alaskan Region of the North American Aerospace Defense Command (NORAD).
"The Alaskan Region of North American Aerospace Defense Command (NORAD) detected, tracked, positively identified and intercepted two Russian aircraft entering and operating within the Alaska Air Defense Identification Zone (ADIZ) on April 17, 2023," NORAD said.
NORAD clarified that the Russian Tu-95 bombers did not enter U.S. or Canadian airspace. The command added that the aircraft activity was not seen as provocative or dangerous.
It was the latest encounter between Russian and U.S. aircraft since a U.S. drone was downed after being bumped by a Russian fighter plane last month. U.S. military command officials said a Russian Su-27 fighter dumped fuel on a U.S. MQ-9 Reaper drone flying over the Black Sea, clipped the drone's propeller and forced it into the water.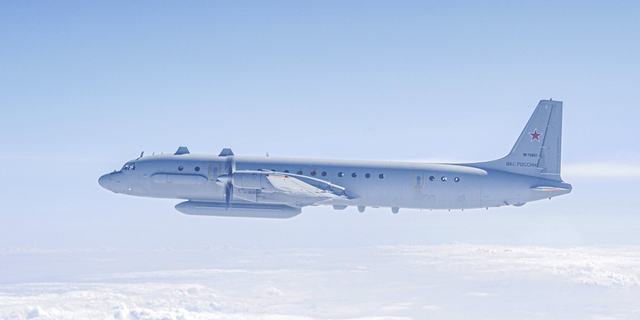 The Russian Il-20 was spotted flying over the Baltic Sea on Wednesday "without a transponder signal," according to the German Air Force. (German Air Force)
Russia has also reportedly deployed a new battle tank in Ukraine.
CLICK HERE TO GET THE FOX NEWS APP
The T-14 Armata, which has an unmanned turret and is operated by a crew that remotely controls its armaments from "an isolated armored capsule located in the front of the hull," started firing at Ukrainian positions this week, Reuters reported, citing the Russian state-run RIA Novosti news agency.
However, the U.K. Ministry of Defense said earlier this year that rolling out the new tanks is "likely to be a high-risk decision for Russia" and "commanders are unlikely to trust the vehicle in combat."
Fox News' Timothy H.J. Nerozzi and Liz Friden contributed to this report.
Greg Norman is a reporter at Fox News Digital.