close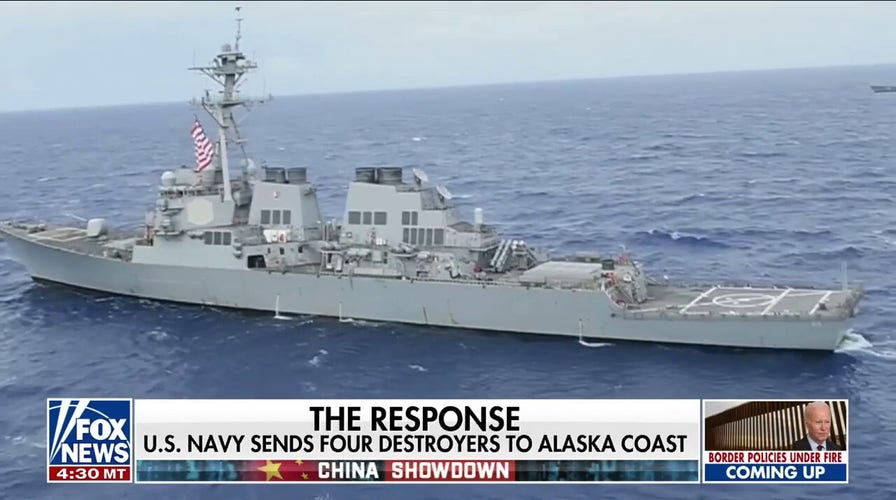 Video
Russia conducts weekend war games off the coast of Alaska
Fox News correspondent Dan Springer has the latest on Russian naval drills in the Bering Sea on 'Special Report.'
A spokesman for Russian President Vladimir Putin claims the unified coalition around the leader makes democratic elections unnecessary and irrelevant.
Press secretary Dmitry Peskov remarked to Russian media that democratic elections have become a "costly bureaucracy" that serves no purpose due to the supposed widespread support for Putin.
"Elections are what a democracy demands and Putin himself decided to hold them, but theoretically, they don't even have to be held," Peskov told state media outlet RBK.
RUSSIAN OPPOSITION LEADER ALEXEI NAVALNY SENTENCED TO 19 YEARS IN PRISON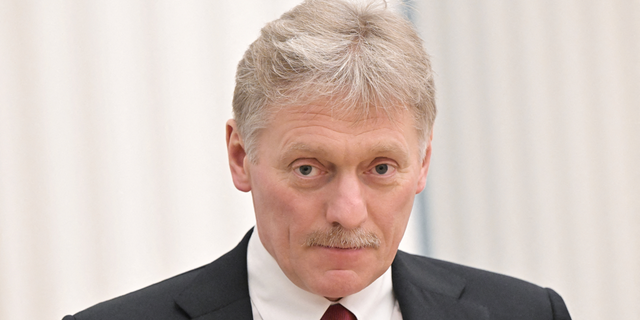 Kremlin spokesman Dmitry Peskov attends a joint news conference of Russian President Vladimir Putin and Belarusian President Alexander Lukashenko in Moscow. (Sputnik/Sergey Guneev/Kremlin via REUTERS)
He added, "Because it's clear that Putin will be elected. That's completely my personal opinion."
Peskov told RBK he was seeking to clarify his statement to The New York Times earlier this week that he claims was misquoted.
"Our presidential election is not really democracy, it is costly bureaucracy," Peskov told the New York Times in an article published Aug. 6. "Mr. Putin will be re-elected next year with more than 90 percent of the vote."
RETIRED FBI COUNTERINTEL AGENT REPORTEDLY INVOLVED IN TRUMP-RUSSIA PROBE ARRESTED FOR TIES TO RUSSIA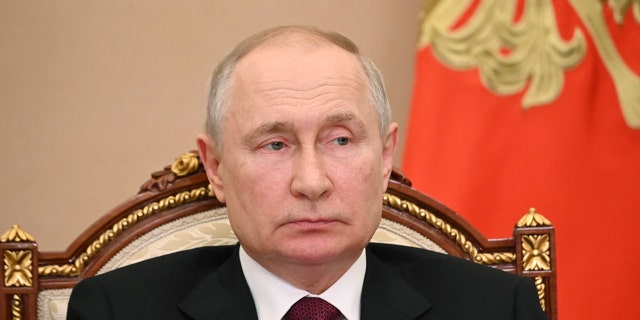 Russian President Vladimir Putin chairs a meeting with members of the government via a video conference at the Kremlin in Moscow. (ALEXANDER KAZAKOV/SPUTNIK/AFP via Getty Images)
The press secretary's comments on Russian democracy follow the conviction of political opposition leader Alexei Navalny, who was found guilty of extremism by a Russian court on Friday.
Navalny, already serving a nine-year sentence on separate political charges, was sentenced to an additional 19 years.
"I understand perfectly that, as many political prisoners, I'm serving a life sentence, which is measured by the length of my life or the length of life of this regime," Navalny told his supporters via social media.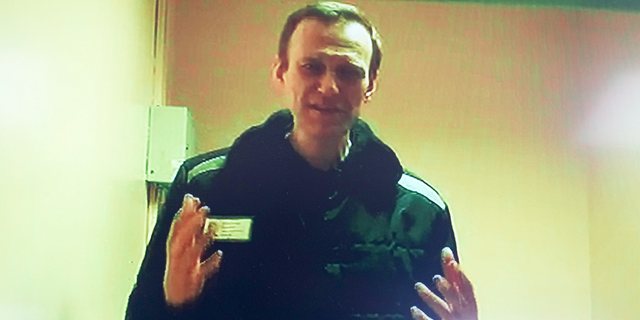 Russian opposition leader Alexei Navalny is seen on a TV screen as he appears by video link in a Moscow courtroom. (AP/Alexander Zemlianichenko)
CLICK HERE TO GET THE FOX NEWS APP
Navalny has long been Putin's most outspoken critic, leading anti-corruption watchdog organizations and protesting Kremlin policy.
In 2020, he sought medical attention in Germany after being poisoned with a nerve agent. He was arrested after returning to Moscow in January 2021.
Timothy Nerozzi is a writer for Fox News Digital. You can follow him on Twitter @timothynerozzi and can email him at [email protected]