close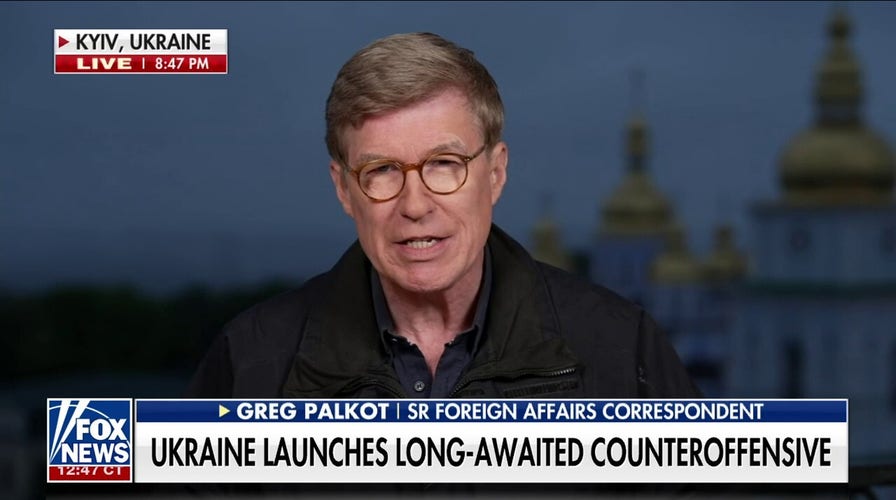 Video
Ukraine strikes back with counteroffensive against Russian forces
Fox News foreign correspondent Greg Palkot, live from Kyiv, reports on Ukraine's counterattack operations and discusses the barriers the country faces with reclaiming territory.
A Russian airstrike killed at least 11 Ukrainian civilians and wounded 28 more on Tuesday, multiple reports say, as Russian forces retaliate against a widespread Ukrainian counteroffensive.
The Russian missile struck a residential building in Kryvyi Rih, a city already facing devastation from the Kakhovka dam breach last week. Serhiy Lysak, the governor of the Dnipro region surrounding the city, confirmed that 12 of the 28 people injured required medical treatment at a hospital.
Kryvyi Rih is also the hometown of Ukrainian President Volodymyr Zelenskyy, and he released a video showing the damage from the attack on Tuesday.
Ukrainian forces across the country are engaged in a massive counterattack against Russian forces, deploying Western-made tanks in an effort to break through Russian defenses. While Ukrainian troops have so far taken some seven villages, they have yet to make a major breakthrough since the offensive began last week.
FOLLOWING KAKHOVKA DAM COLLAPSE IN UKRAINE, US COMBAT VETS ORGANIZATION SAVING RESIDENTS AMID FLOODING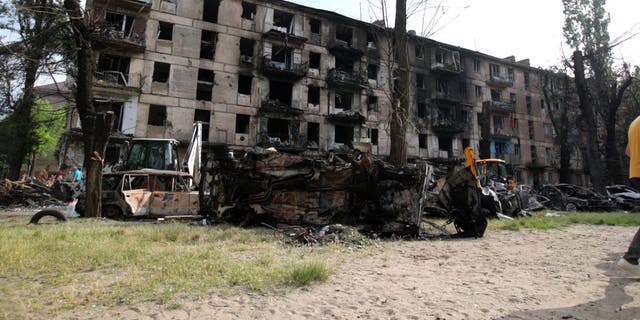 A view of damage after missile hits residential building in Kryvyi Rhi, Dnipropetrovsk Oblast, Ukraine as Russia-Ukraine war continues on June 13, 2023. At least 11 people were killed and 28 injured on Tuesday due to a missile strike in the city of Kryvyi Rih in southeastern region.
Russian officials did not confirm Ukraine's gains, which have not been verified. The gains amounted to only small bits of territory and underscored the difficulty of the battle ahead for Ukrainian forces, who will have to fight meter by meter to regain the roughly one-fifth of their country under Russian occupation.
The U.S. is poised to deliver 31 M1A2 Abrams tanks to Ukraine by this fall, bolstering the country's armored capabilities after European countries delivered many German-made Leopard IIs earlier this year.
The Pentagon is also likely to send depleted-uranium shells along with the tanks, despite some misgivings within President Biden's administration. The shells allow Abrams tanks to penetrate the frontal armor of Russian counterparts even from long range.
UKRAINE CLAIMS TO HAVE CAPTURED ANOTHER VILLAGE AS HIGHLY ANTICIPATED COUNTEROFFENSIVE UNDERWAY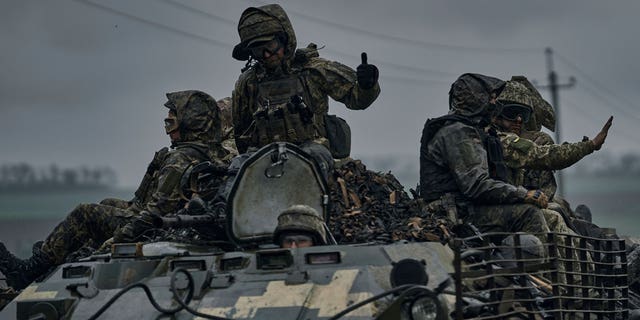 Ukrainian servicemen are training to operate and maintain American-made M1 Abrams tanks in Europe before the U.S. deploys 31 of the vehicles to Ukraine later this year. (AP Photo/Libkos)
CLICK HERE TO GET THE FOX NEWS APP
Ukrainian troops are currently training on how to use and maintain Abrams vehicles in Germany. The turbine-engine battle tanks are highly advanced and require skilled maintenance, a key reason for the Pentagon's initial hesitance to deliver the vehicles to Ukraine.
Anders Hagstrom is a reporter with Fox News Digital covering national politics and major breaking news events. Send tips to [email protected], or on Twitter: @Hagstrom_Anders.