close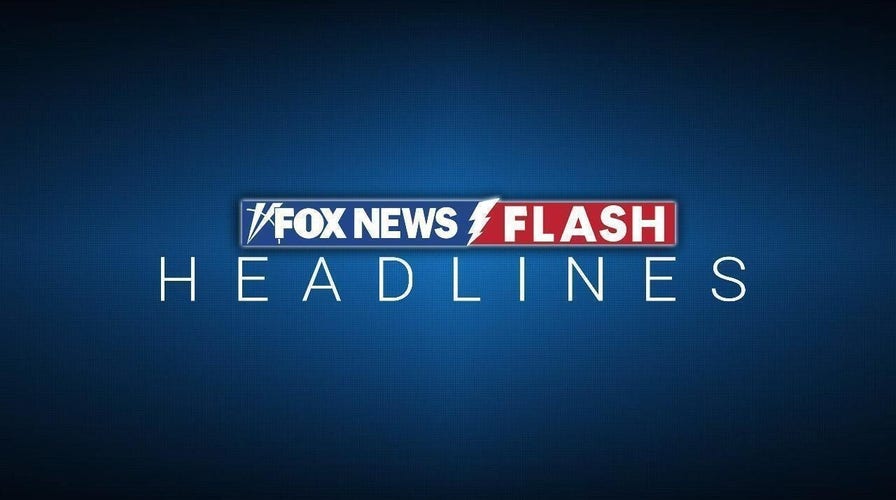 Video
Fox News Flash top headlines for November 7
Fox News Flash top headlines are here. Check out what's clicking on Foxnews.com.
The military-run Southeast Asian nation of Burma is holding its first joint naval exercise with Russia, state media reported Tuesday, with the countries carrying out maneuvers in the Andaman Sea.
Reports in the state-run Global New Light of Myanmar newspaper said that the maritime security exercise with Russia was being held until Thursday, 85 miles west of Myeik in Burma's far south. Some Russian navy vessels sailed from Yangon to take part, state television MRTV reported.
The three-day joint drill involves aircraft and naval vessels and focuses on defending against threats from air, sea and land as well as other maritime security measures, the reports said.
BURMESE MILITARY JUNTA PROMISES RETALIATION AGAINST REBEL FORCES THAT SEIZED CHINESE BORDER TOWNS
Russia is a major supporter and arms supplier of Burma's military government, which was installed after the army seized power and ousted the elected government of Aung San Suu Kyi in February 2021. Russia defends Myanmar's military government in international forums, and the ruling generals return the favor by generally supporting Moscow's foreign policy agenda.
Burma has been treated as a pariah state by many Western nations since the military takeover and the violent suppression of protests against it, which has led to the deaths of thousands of civilians and given rise to an armed resistance movement in many parts of the country.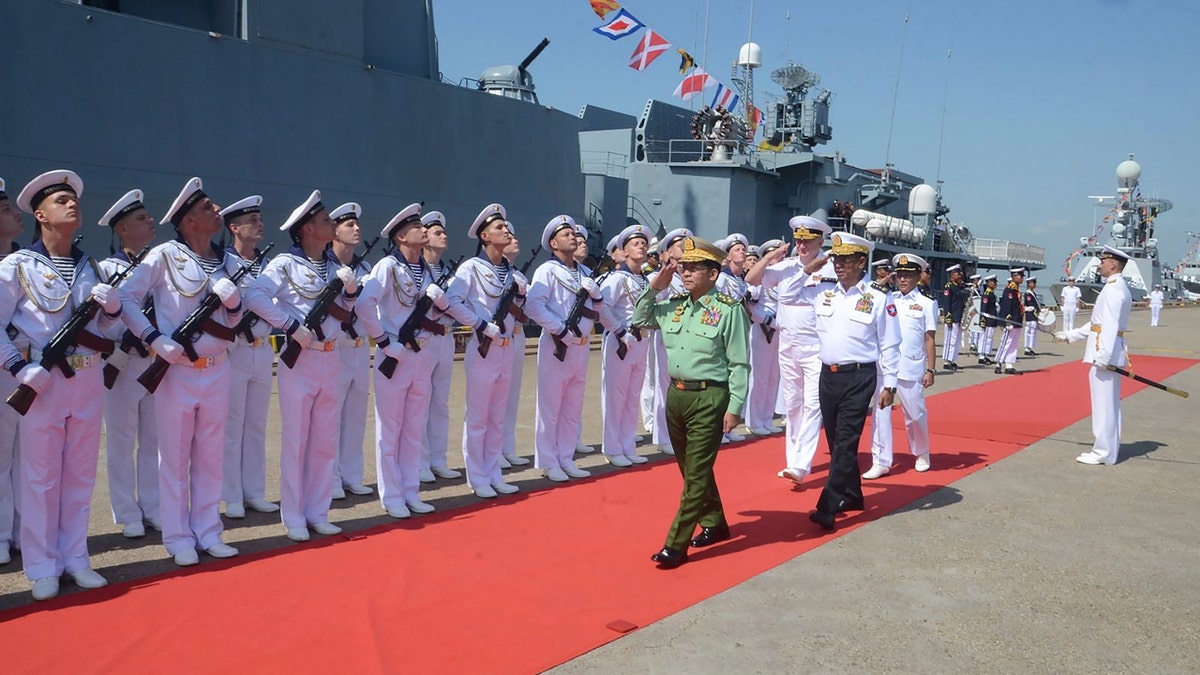 Russian and Burmese leaders are photographed at the opening ceremony of the first Myanmar Russia Maritime Security Exercise at Thilawa port in Yangon, Burma, Monday, Nov. 6, 2023. (The Military True News Information Team via AP)
The Global New Light of Myanmar said the head of the military government, Senior Gen. Min Aung Hlaing, met on Monday with Adm. Nikolai Yevmenov, the commander-in-chief of Russia's navy, at Thilawa port in the southern part of Yangon. The Russian officer welcomed an inspection by the Burmese leader, who reviewed a guard of honor and toured one of the Russian vessels.
Min Aung Hlaing was briefed on the capacity of Russian weapons, the installation of modern systems and an anti-submarine helicopter, the reports said.
Tom Andrews, the U.N. independent investigator on human rights in Burma, in a report in May to the Geneva-based Human Rights Council identified $406 million in weapons and materiel that went to the Myanmar military from Russia, $267 million from China, $254 million from Singapore, $51 million from India and $28 million from Thailand.
BURMESE REBELS JOIN FORCES, LAUNCH OFFENSIVE IN COUNTRY'S NORTHEAST
Since the 2021 takeover, the report said, 28 Russian private and state-owned companies have transferred fighter jets and their spare parts, advanced missile systems, reconnaissance and attack drones, attack helicopters and other systems to Burma's military.
As an example of what he called the military's brutality, Andrews pointed to its April 11 air strike using a Russian Yak-130 fighter jet on a ceremony in northern Burma attended by some 300 opponents of army rule. It was quickly followed by an attack by Russian Mi-35 helicopters on those who came to help. He said at least 160 people were killed, including many children.
The joint exercises come at a time when Burma's military is facing the coordinated offensives of the pro-democracy resistance fighters and ethnic minority armed organizations that have seized strategic towns in the northern region of Sagaing and Shan state in the east.
CLICK HERE TO GET THE FOX NEWS APP
Russian-made fighter jets are used in attacks on both the resistance fighters and ethnic armed groups.