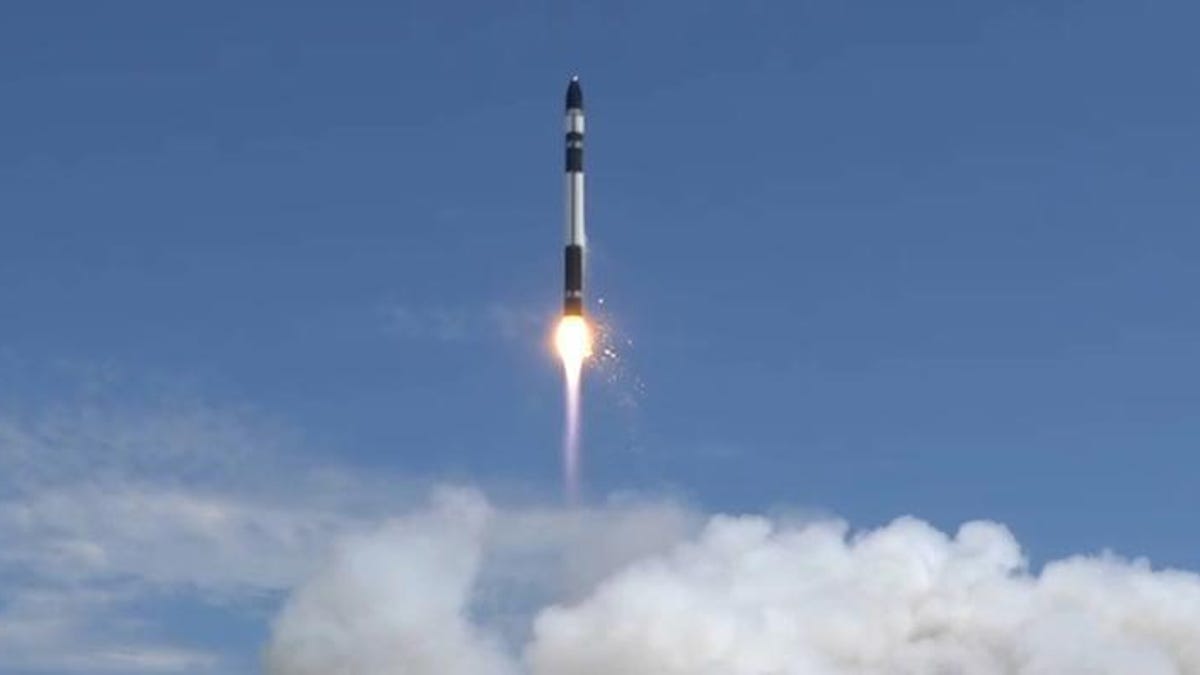 An Electron rocket in flight.
Rocket Lab
The majority of people living on the East Coast in the US could have the opportunity to enjoy a Tuesday evening rocket launch wherever skies are clear. And space startup Rocket Lab is hoping it will be the first of many. 
The company has conducted more than 30 launches of its Electron rocket from its complex in New Zealand. On Tuesday, it plans to lift off for the first time from Launch Complex 2 at Virginia Space's Mid-Atlantic Regional Spaceport, which is within NASA's Wallops Flight Facility.
The launch is set to take place during a target window that opens at 6 p.m. ET and closes two hours later.  It can also be watched via the livestream below.
The mission, nicknamed Virginia Is for Launch Lovers, will send satellites to orbit for Hawkeye 360, a company dedicated to detecting and geolocating radio signals from space. 
Most US space launches leave from Florida. But Wallops is centrally located on the Atlantic Coast, making the launch potentially visible across a wide region, stretching from South Carolina to Maine and including tens of millions of people. 
Hoping to catch a glimpse of Electron as it soars through the sky from Virginia? Here's our guide on where and when you could see Electron after launch. pic.twitter.com/eu81wNjWf4

— Rocket Lab (@RocketLab) January 24, 2023
Rocket Lab has grown to become the second-most prolific commercial launch provider in recent years, behind only SpaceX. The company says its second launchpad in Virginia will allow it to support over 130 missions a year. Electron is a smaller rocket than SpaceX's Falcon 9, designed to lift smaller satellites to orbit. 
Rocket Lab is developing a larger rocket called Neutron and also looking to perfect a means of reusing its booster by catching them with a line and helicopter.