Wisconsin Rep. Derrick Van Orden announced Tuesday the tragic passing of his daughter.
Van Orden's press office published a statement that Sydney Marie Martenis, the representative's oldest daughter, passed away after struggling with cancer for over a year.
"It is with the most profound sense of grief and joy that Sara Jane and I announce the passing of our oldest daughter, Sydney Marie (Van Orden) Martenis, after a year of battling a very aggressive form of cancer. She died peacefully surrounded by her family," Van Orden said.
SIGN UP NOW! WATCH THE FIRST GOP PRESIDENTIAL PRIMARY DEBATE ON FOXNEWS.COM.
"We are heartbroken that we cannot share her smile and laugh in person any longer but are so thankful that she is resting with our Lord and that we were able to spend these years with her and her family."
The representative shared the tragic news via official statements on his website and his press office's social media.
"Sydney is survived by grandma Virginia Whitelock, husband Chris, daughter Madelyn, sons, Charlie and Roman, father and mother Derrick and Sara Jane, Sister Abigail (Williams), brothers, Theodore and Daniel, and many uncles, aunts, and cousins," the statement continued." "Thank you for all of the tender mercies you have shown to our family. May God bless you all."
WEARABLE DEVICE WITH AI COULD ALLOW FOR AT-HOME BREAST CANCER SCREENINGS: 'ACCESSIBLE AND PERSONALIZED'
Chris Martenis, her husband, published a short memorial to his late wife on social media the same day, calling her an "exemplary" wife and mother.
"She was the hardest working, most thoughtful, and deeply caring person that I know. She was a wonderful mother – she was always surprising me with interesting and challenging experiences for our kids," Martenis wrote.
He continued, "She was a better partner and wife than I deserve – she made me a better person through her example in how to be a good friend, how to care for kids, and how to take part in a loving marriage. She was exemplary – she held herself to a standard that few, if any, could meet. The world is less bright without her here."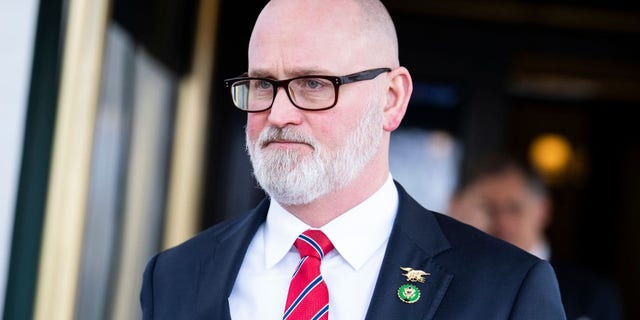 Van Orden announced the tragic passing of his oldest daughter, Sydney Martenis, in a statement Tuesday.
CLICK HERE TO GET THE FOX NEWS APP
Van Orden received messages of support from fellow lawmakers.
"No parent should have to experience this kind of heartbreak. I'm praying for [Rep. Van Orden] and his family during this tragic time," said House Speaker Kevin McCarthy.
I am so incredibly sorry for your loss, [Rep. Van Orden]," wrote Wisconsin Sen. Tammy Baldwin. "My heart goes out to you and your loved ones grieving this loss, and I am keeping you in my thoughts during this difficult time."