close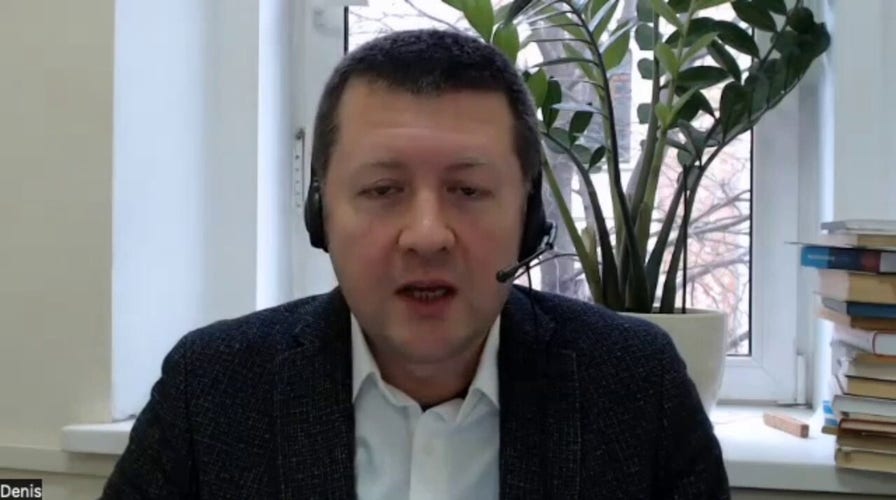 Video
Russia's top pollster on why anti-Americanism is so high
Fox News correspondent Amy Kellogg discusses Russian attitudes to the US with pollster Denis Volkov.
Those numbers we hear about—Vladimir Putin's approval rating at a whopping 80% — mostly come from the Levada Center. It is Russia's only independent pollster. The rate of response to its outreach is about 27% and its polls are conducted in person. Even if polls in Russia are not thought to be hugely accurate, given the fear factor, they are an important indicator of trends. The director of Levada, Denis Volkov, reflected on the high approval rating among Russians for the war in Ukraine—at 75%—giving a bit of context.
"It's important to understand," Volkov told Fox News, "that there are several reasons for these high, high numbers of support. One is consolidation, the rally behind the flag effect. The other is that people don't feel the war effects them and their lives directly." It feels far away to many and that is exactly how President Vladimir Putin wants it.
Volkov explained that Putin got a ratings boost from the war similar to the so-called "Crimea Consensus" that caused his popularity to rise similarly after he annexed Crimea in 2014. His ratings had over time made their way back down to about 66% just before the Feb. 24 invasion. Not only did they shoot back up into the 80s after he attacked Ukraine, but counter-intuitively, when you look at how the war is going, how little land has been captured and how many men have been killed, Levada polling shows a morale boost among Russians in the wake of the war.
"We saw optimism going up, pride, self-esteem. And even hopes for the future."
RUSSIA DITCHES NUCLEAR SECURITY AMID CHINA VISIT, 'DANGEROUS DECADE' AHEAD, EXPERT WARNS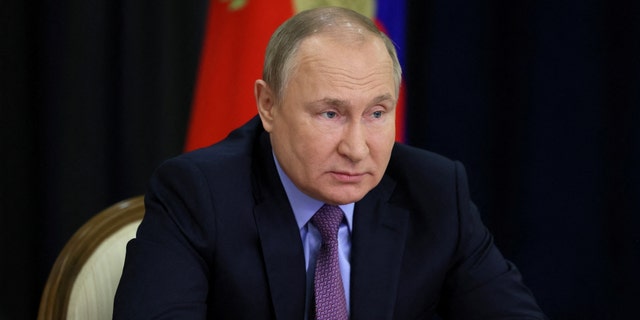 Russian President Vladimir Putin chairs a meeting on the country's transport industry via a video link in Sochi, Russia May 24, 2022.  (Sputnik/Mikhail Metzel/Kremlin via REUTERS ATTENTION EDITORS – THIS IMAGE WAS PROVIDED BY A THIRD PARTY.)
Levada's polling shows Russians dislike the United States in equal measure to their like of Putin. That number has been high for some time. What I find surprising is the expressed Russian readiness to blame the West and specifically the United States for the war that Putin started.
CIA DIRECTOR SAYS HE WARNED RUSSIAN COUNTERPART AGAINST USING NUCLEAR WEAPONS IN UKRAINE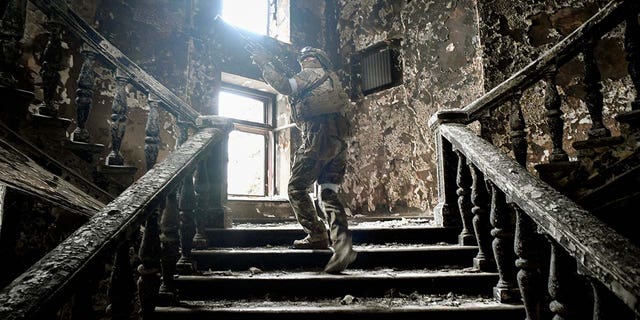 A Russian soldier climbs stairs at the Mariupol Drama Theatre, hit on March 16 by an airstrike, on April 12, 2022 in Mariupol, Ukraine. Russian troops intensify a campaign to take the strategic port city, part of an anticipated massive onslaught across eastern Ukraine, while Russia's President makes a defiant case for the war on Russia's neighbour. (Photo by Alexander NEMENOV / AFP)
"This has a very long history behind it. Part of the history is experience with the Cold War," Volkov said. "When the Cold War was over, there was a very short period of hope. And what now (have become) illusions that the United States and Russia could be friends, partners, and there was a feeling that if anyone could help Russia, it would be the United States, not even Europe. Then these hopes, these illusions, didn't come true."
TOP DEM SENATOR CALLS FOR 'CONSEQUENCES' IF CHINA SUPPLIES RUSSIA WITH WEAPONS TO FIGHT UKRAINE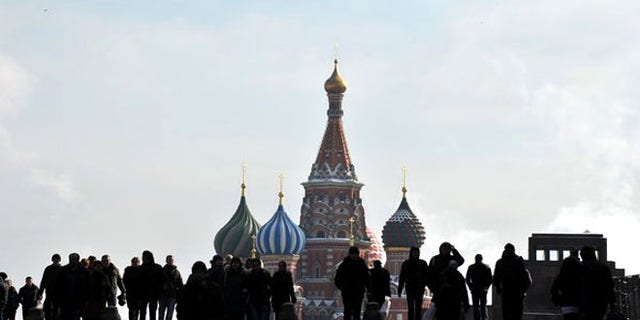 Moscow's Red Square (AFP)
Volkov goes on to say that "what we also see in our surveys that all conflicts Russia has taken part in over the past decades were understood as conflicts between Russia and the United States." From Georgia to Syria. So blaming the West is nothing new. The stakes just feel much higher now.
CLICK HERE TO GET THE FOX NEWS APP
Volkov said that there is a difference between dislike towards the United States as a system, as feelings about American people and culture. And if older Russians are more skeptical, more pro-Putin and more anti-American, then young people are more positive. And that, he adds, scares the government as well as older generations.
"They are fond of Western culture, American mass culture, music, and movies." And they, Volkov said, are making the government and the older generations quite nervous because of this.
Amy Kellogg currently serves as a correspondent based in Milan. She joined FOX News Channel (FNC) in 1999 as a Moscow-based correspondent. Follow her on Twitter: @amykelloggfox