close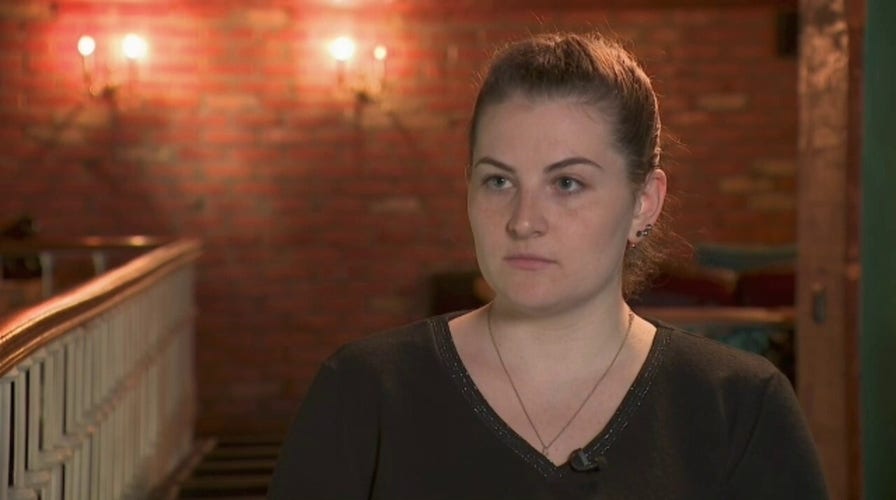 Video
Ukrainian schoolteacher turned spy, turned prisoner
Fox News correspondent Mike Tobin talks with teacher held captive by Russian army after giving intel to Ukrainian soldiers. (FOX, Ukrainian Military, Andriy Yermak/Facebook)
BROVARY, Ukraine—Victoria Andrusha had never been part of the armed forces of Ukraine. But she was willing to do anything to help her country. While many decided to flee after Russia's invasion, the Kyiv teacher went back to her home in Chernihiv.
She didn't sit idly by. While her country was being invaded she took one of the ultimate risks, providing her friends with the location of Russia positions and the direction of supplies and vehicles. The danger was not hypothetical. At the end of March she was discovered and taken prisoner by Russian troops. She is one of the roughly 15,000 civilians who have been held hostage by Russia, according to the Ukrainian government.
"They inspected the house and began to ask who, where, and with whom (we) talked, and on the same day they took me away with the words 'Take warm clothes, you are coming with us,'" she said through an interpreter.
RUSSIA SEES HISTORIC POPULATION DROP SPURRING DEMOGRAPHIC CRISIS AMID WAR IN UKRAINE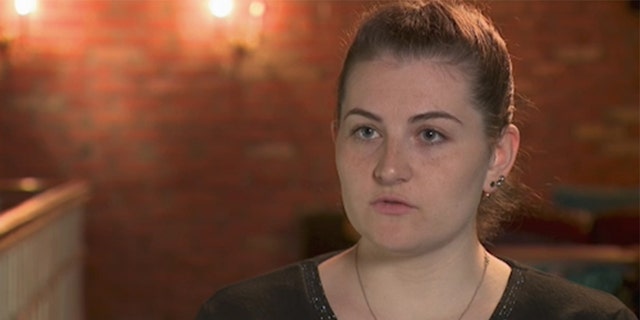 Victoria Andrusha spent time in a Russian prison for working as a "spotter" for Ukraine. (Screenshot: Fox News.)
It was part of a five-month hostage situation. Victoria was initially taken to a prison just north of her hometown in Chernihiv, where she remembered being treated decently by her captors. But a few days later, she was moved to a tent camp in Russia, where her captors assaulted and humiliated her.
She said her captors beat her feet with rubber batons and used an electric stun gun on her. "They used it in different parts on the body because it does not leave any marks immediately: palms, back, and on the muscular parts of the body. At the same time, they forced me to sing their anthem."
The Russians called her a "spotter," a term used to describe someone who reports the positions of the invading forces. Psychological threats became part of the ritual. Day after day Russian special forces, along with others, would come into her cell threatening her with rape and mutilation. At one point she remembers being locked inside a metal closet, where a soldier threw a small piece of burning paper and threatened to incinerate her in an instant.
Despite this, Victoria managed to somehow keep seeing light at the end of the tunnel.
"I understood that I needed to return home, and the following phrase echoed in my head: 'Return home as a person, not a vegetable.'"
RUSSIA-UKRAINE WAR: INTERNATIONAL CRIMINAL COURT LAUNCHES 'LARGEST EVER' PROBE INTO WAR CRIMES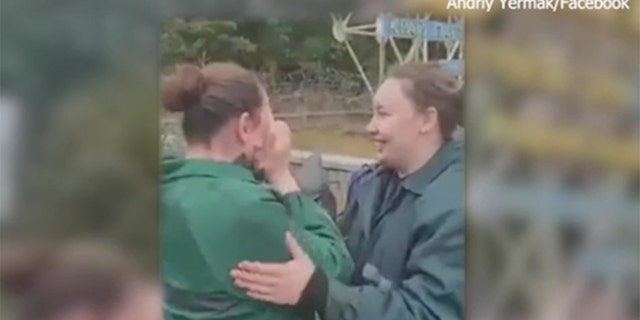 Victoria Andrusha is welcomed home following her capture and torture by Russian forces. (Facebook/Andriy Yermak)
During her time in captivity Victoria never knew either what to believe of her captors or what was happening in her home. She didn't know that Ukraine was now winning the war and that they had retaken Chernihiv, that her large family was now living in freedom, or that the country was finding a way to get her home.
One day at the end of September, a group was being moved to another camp but within a day they suddenly realized they were coming closer to the Belarusian border. The next day, her long nightmare was over.
The ordeal has changed her forever but has not prevented her from continuing on. She is now back in Kyiv, teaching math problems to her young students, not becoming "a vegetable." Reflecting back on her time held captive, she doesn't harbor resentment toward her kidnappers, but instead feels empathy.
"Everything is twisted there, I don't know, it's not that you need to change them, you don't need to eradicate something, they just need to get the right information." She added, "These people are zombified, that is, they have absolutely no overall picture of the situation that is happening around them"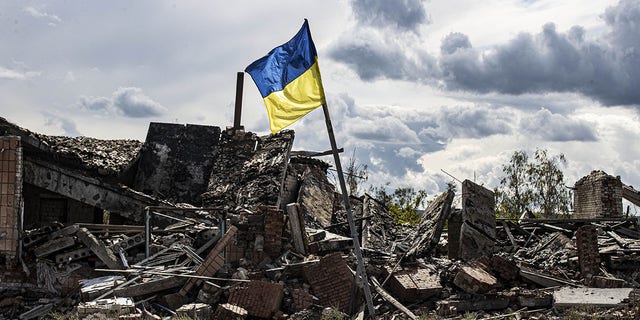 A Ukrainian flag waves in a heavily damaged residential area in the village of Dolyna in Donetsk Oblast, Ukraine, after the withdrawal of Russian troops on Sept. 24. (Metin Aktas/Anadolu Agency via Getty Images)
CLICK HERE TO GET THE FOX NEWS APP
The trauma is something she is still working on with therapists and a psychologist, but even knowing what was to come, she has no hesitation about what she would do.
"When I was doing all of this, I didn't fully realize what the consequences could be, but if I had known that this could happen, I would have done it anyway. You can't just give up. If you see that something is wrong in your country, in your home, it is your home. Why should we just give up and wait for something?! No, everyone should do their best to help in some way."
James Levinson is a national field producer for Fox News based in Washington, D.C. Follow him on Twitter @james_levinson. Tips can be sent to [email protected]