Rep. Anna Paulina Luna took to social media Monday to contrast President Biden's "no comment" on the severe wildfires in Hawaii, where at least 99 people are dead, and the White House's newly announced $200 million military aid package for Ukraine.
In a video posted to X, Luna said it was "unfortunate" that Biden was continuing to "prioritize sending aid to foreign countries when Hawaii just experienced its most devastating wildfire to date."
"Families are devastated and have lost everything they own, and death tolls continue to rise," she also said. In the video, the lawmaker added, "Hawaii and the people of Hawaii are far more important than places like Ukraine."
She also said, "When you have a president that has advocated for over $100 billion going to a foreign country that really we have no place investing in while actively ignoring what is happening in Hawaii and really helping Hawaii, I think that tells you exactly what you need to know about this president."
TRUMP BLASTS BIDEN'S 'NO COMMENT' RESPONSE TO HAWAII WILDFIRES: 'ABSOLUTELY HORRIBLE AND UNACCEPTABLE'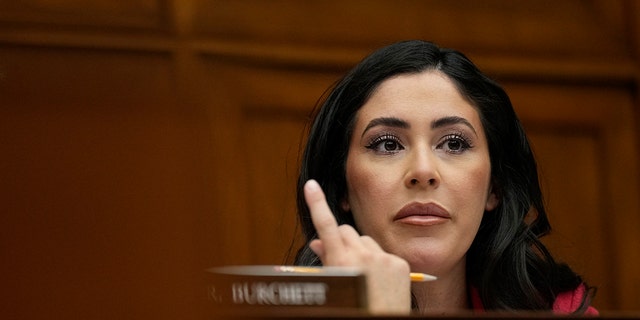 Rep. Anna Paulina Luna, R-Fla., criticized President Biden's "no comment" on the deadly wildfires in Hawaii. (Drew Angerer/Getty Images)
Biden, who spent the weekend at a beach in Rehoboth Beach, Delaware, was asked over the weekend by reporters about the rising Hawaiian death toll, which reached 99 as of Tuesday with hundreds more missing.
Bloomberg White House correspondent Justin Sink reported Sunday that Biden had nothing to say in response.
"After a couple hours on the Rehoboth beach, @potus was asked about the rising death toll in Hawaii 'No comment,' he said before heading home," Sink reported on X.
Video footage of the exchange released later appeared to corroborate Sink's account.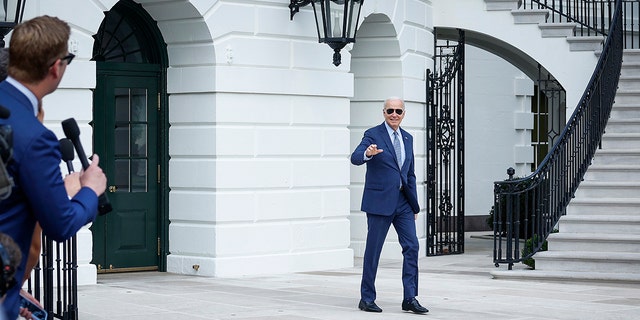 President Biden waves at reporters as he walks to Marine One on the South Lawn of the White House on Aug. 11, 2023 in Washington, D.C. Biden spent the weekend in Rehoboth, Delaware. (Anna Moneymaker/Getty Images)
"Well said Anna!" Rep. Matt Gaetz, R-Fla., wrote on X, sharing the lawmaker's video.
Fox News Digital contacted Rep. Luna's congressional office and the White House for comment but did not immediately receive a response.
HAWAII DEMOCRAT SAYS BIDEN'S 'NO COMMENT' ON WILDFIRES 'SHOCKING': 'I WOULD EXPECT MORE'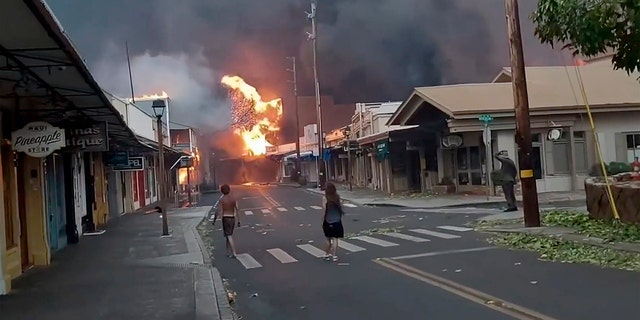 People watch as smoke and flames fill the air from raging wildfires on Front Street in downtown Lahaina, Hawaii, on Tuesday, Aug. 8, 2023. (Alan Dickar via AP)
Biden's initial "no comment" response sparked a wave of backlash from both sides of the proverbial aisle, including former Hawaii state Rep. Mark Kaniela Ing, a Democrat who now serves as national director of the Green New Deal Network.
"I campaigned for you. Now, when I lose dozens of my friends, family, and neighbors. This?" Kaniela Ing wrote in a now-deleted post.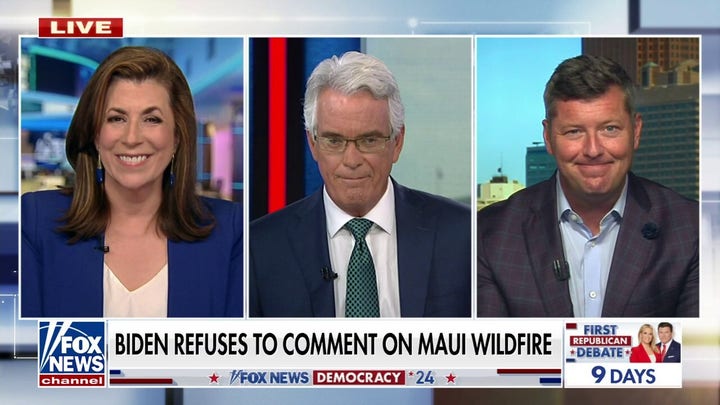 Video
Kaniela Ing told Fox News Digital in a phone interview Monday that Biden's "shocking" remark was out of character.
"When things like this happen, it's really the time to — if you do the kind of work I do, when the wave crests, you've got to paddle hardest," he said. "When tragedies like this occur, it's shocking to see people just conducting business as usual. On the one hand, you don't want everyone to be in a perpetual somber mood, but on the other hand, how can you just carry on like that?"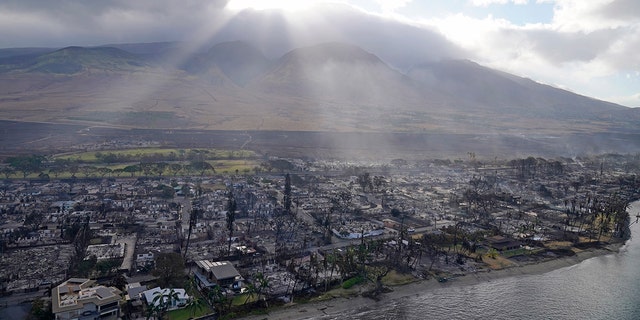 Wildfire wreckage is seen Thursday, Aug. 10, 2023, in Lahaina, Hawaii. (AP Photo/Rick Bowmer)
"Whether or not it was as dismissive as originally reported, it is quite disappointing," he added, adding, "I would expect more."
Former President Trump also criticized his successor.
"I would like to express my sympathy and warmest regards to the people of Hawaii, and specifically all of those who have been so gravely and irreparably hurt by the tragedy of the wildfires in Maui, something the likes of which have seldom been seen anywhere at anytime," Trump said Monday in a video on TRUTH Social.
"When asked about it today while getting into a car, perhaps coming home from the beach where he has been spending a great deal of time, crooked Joe Biden, the most incompetent president in the history of our country, with a laugh and a smile said he had 'no comment' on the death and the tragedy," Trump continued. "To say 'no comment' is oftentimes fine, but to be smiling when you say it, especially against such a tragedy as this, is absolutely horrible and unacceptable."
"It is a disgraceful thing that Joe Biden refuses to help or comment on the tragedy in Maui, just as he refused to comment on the train derailment in East Palestine, Ohio for a very, very long time," he added.
The White House, responding to the backlash, has said Biden spoke with Hawaii Gov. Josh Green over the phone and approved the state's emergency declaration, which frees up federal assistance.
The White House released a statement saying, "President Biden has mobilized and led a whole-of-government response to the wildfires in Hawaii from the beginning, working closely on it and receiving detailed briefings every day since."
WHITE HOUSE SAYS BIDEN 'PRAYING' FOR HAWAII FAMILIES AFTER GIVING 'NO COMMENT' BEFORE
"Yesterday he received two updates from FEMA Administrator Criswell while she was on the ground," the statement continued. "As Governor Green stressed yesterday, within six hours of receiving Hawaii's request, President Biden signed a Major Disaster Declaration and ordered all available federal resources in the state to help with the response. Governor Green described this as having provided "amazing support for recovery." Senator Hirono also thanked President Biden for the immediate support federal agencies have delivered for the residents of Hawaii, as has Senator Schatz."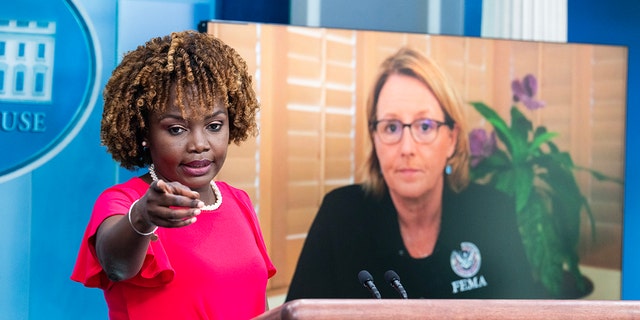 White House press secretary Karine Jean-Pierre, left, and FEMA administrator Deanne Criswell take questions on the Maui wildfires during the White House press briefing on Monday, August 14, 2023. (Tom Williams/CQ-Roll Call, Inc via Getty Images)
Earlier this week, the State Department announced the latest military aid package for Ukraine, valued at $200 million. It includes missiles for the High-Mobility Artillery Rocket System and the Patriot air defense system, munitions for howitzers and tanks, Javelin rockets, mine-clearing equipment and munitions.
The aid comes shortly after Undersecretary of Defense for Policy Colin H. Kahl announced an $800 million aid package for Ukraine last month in order to meet the "urgency of the moment" as Ukrainians continue their counteroffensive.
"Today we are announcing the next package of security assistance to aid Ukraine as it defends its territory and protects its people. This package, which is valued at $200 million and is being executed from previously authorized Presidential Drawdown Authority, includes air defense munitions, artillery rounds, anti-armor capabilities, and additional mine-clearing equipment," Secretary of State Antony Blinken announced Monday.
Blinken also said, "The United States and our allies and partners will stand united with Ukraine, for as long as it takes."
CLICK HERE TO GET THE FOX NEWS APP
Ukrainian President Volodymyr Zelenskyy thanked the U.S. on X for the additional aid and added, "Another step toward our joint victory!"
Ukraine has already received more than $43 billion from the U.S. since Russia invaded last year.
Fox News' Houston Keene, Jessica Chasmar and the Associated Press contributed to this report.