A delivery driver witnessed Rep. Greg Steube, R- Fla., plunge 25 feet off a ladder at his home and called 911 for help, according to audio of the call obtained by Fox 13 Tampa Bay.
In the nearly 13-minute emergency call, driver Darrell Woodie reported Steube was awake, but "bruised up" with multiple injuries on his body, including to his arm and back.
Steube was reportedly cutting tree limbs on his Sarasota property after a branch hit his ladder, knocking him 25 feet to the ground. Woodie, who is also a field representative for Rep. Vern Buchanan, R-Fla., told the dispatcher he saw the fall.
The congressman is expected to recover, but his team said he spent Wednesday night in the ICU with "several serious injuries" that were not life-threatening. He was moved out of the ICU Thursday afternoon.
FLORIDA REP. GREG STEUBE HOSPITALIZED AFTER FALLING FROM LADDER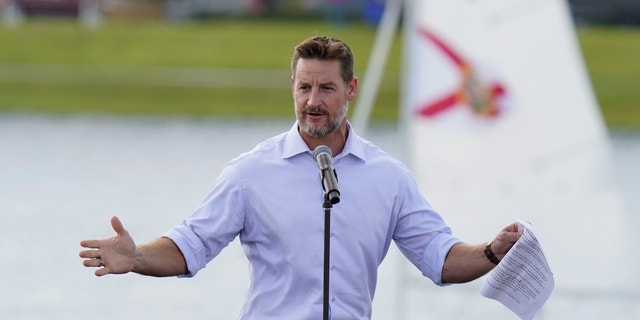 U.S. Rep. Greg Steube, R-Fla., speaks during a campaign event in Sarasota, Fla. The Florida congressman was injured in an accident at his home Jan. 18, 2023.
(AP Photo/Chris O'Meara, File)
"We give all glory to God for his healing. We will have more to say as details become clear about the timeline for his recovery," an update on Steube's Twitter account read.
Woodie said he went to Steube's house to congratulate him on his recent election victory, but instead saw the fall. He told the dispatcher he didn't think anyone else was home because only the congressman's dogs came to the door.
At different times during the call, Steube can be heard in the background asking what happened. Woodie told the dispatcher Stuebe seemed "dazed."
He stayed on the phone with the dispatcher until first responders arrived.
REP. GREG STEUBE ON MEDIA MELTDOWN OVER DESANTIS WIN: 'DOESN'T MAKE ANY SENSE'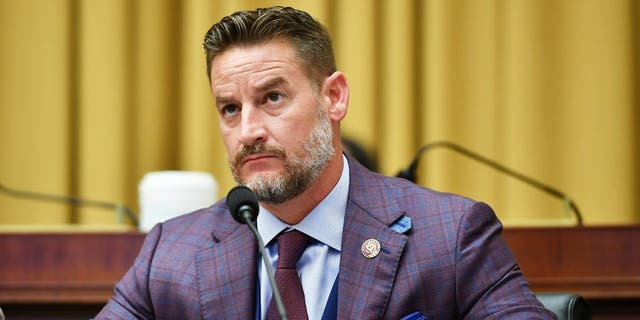 Representative Greg Steube, a Republican from Florida, listens during a House Judiciary Subcommittee hearing in Washington, D.C., U.S., on Wednesday, July 29, 2020.
(Mandel Ngan/AFP/Bloomberg via Getty Images)
The congressman, who was reportedly in a face-down position on the ground, was able to help Woodie find his phone and unlock a gate for first responders. Emergency crews arrived within 10 minutes.
On Wednesday, Steube's team tweeted he was "making progress" and "in good spirits."
"We are thankful to the individual who witnessed the fall and immediately called 911, as well as Sarasota County's Emergency Services for their quick response and transportation," the tweet read.
CLICK HERE FOR THE FOX NEWS APP
The 44-year-old representative serves Florida's 17th congressional district, which contains the outer suburbs of Sarasota and Fort Myers through the Everglades.
Steube was elected to the House of Representatives in 2018 and just began his third term on Capitol Hill. He previously served three terms in the Florida House of Representatives, as well as two years in the Florida Senate until 2018.