EXCLUSIVE: Rep. Carlos Giménez, R-Fla., is urging Department of Homeland Security Secretary Alejandro Mayorkas to reconsider allowing four senior Border officials to testify before Congress about border crisis.
In a letter obtained first by Fox News Digital, Giménez argues that Americans have witnessed the largest migratory and border crisis in recent memory.
"This crisis is absolutely unsustainable and is a direct result of the failed open-border policies [the Biden Administration] has pursued," Giménez says in the letter, sent to Mayorkas following an in-person meeting held in Miami with the DHS chief along with Reps. Maria Salazar and Mario Diaz-Balart.
Fox News is told this is the first time Mayorkas has held a meeting of this type with GOP members of Congress.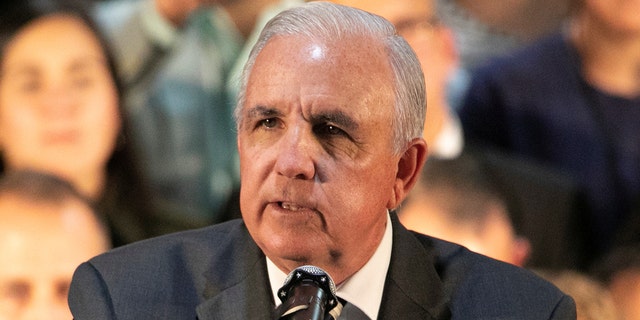 Carlos Gimenez, former mayor of Miami-Dade, Florida.
(Reuters)
Giménez in his letter tells Mayorkas the American people were "horrified" that he denied Chief Patrol Agents Jason Owens, Gregory Bovino, Gloria Chavez, and Patricia McGurk-Daniel "the right to testify at a Congressional hearing about how U.S. Border Patrol agents are managing the crisis and the impact of the crisis on their mission to secure the border."
TEXAS BILL WOULD REQUIRE TITLE 42 EXPULSIONS OF MIGRANTS UNTIL COVID-19 MANDATES, EMERGENCY LIFTED
He continues: "I urge you to reconsider this decision and allow your Chief Patrol Agents and honorable law enforcement officers the right to share their experiences with the American people."
Giménez says it was important for the American people to hear directly from these officials "on the protocols in place, processes, and the actual day-to-day enforcement priorities from those on the ground, protecting our country."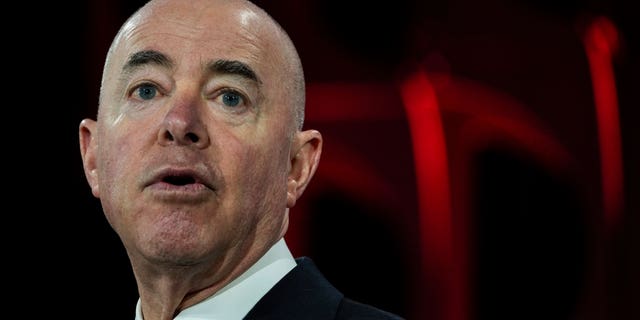 Department of Homeland Security Secretary Alejandro Mayorkas.
(Drew Angerer/Getty Images)
Fox News Digital has reached out to the Department of Homeland Security for comment.
Giménez's letter to Mayorkas comes after the DHS secretary called a meeting Sunday with a South Florida Congressional delegation to discuss the department's parole process for migrants with the end of Title 42, a public health order that allows for the rapid expulsion of migrants to stop the spread of COVID-19.
Fox News Digital was told that during the meeting Mayorkas was not able to answer basic questions poised by the GOP members in attendance, including the number of illegal migrants residing in the U.S. currently.
CLICK HERE TO GET THE FOX NEWS APP
The Biden administration sought to end Title 42 last year, but was blocked by a federal judge in response to a GOP lawsuit. It has since faced a different lawsuit calling for the expulsions to stop, saying the order is unlawful. That lawsuit is before the Supreme Court and will likely be ruled on later this year.
The administration has announced a new parole program for some migrants, which has sparked a lawsuit from about 20 states.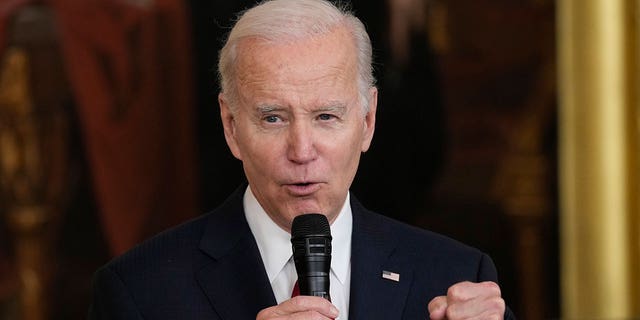 The Biden administration has called for the end of Title 42.
The Biden administration announced that program for Venezuelans in October, which allowed a limited number to fly directly into the U.S. as long as they had not entered illegally, had a sponsor in the U.S. already and passed certain checks.
Earlier this month, President Joe Biden announced that the program would be expanding to include Haitians, Nicaraguans and Cubans and that the program would allow up to 30,000 a month into the U.S. It allows for migrants to receive work permits and a two-year authorization to live in the U.S. and was announced alongside an expansion of Title 42 expulsions to include those nationalities.
Fox News' Adam Shaw contributed to this report.