Randy Travis is one of the biggest country stars of all time, and the country music world is ready to celebrate him and bring awareness to a health issue that dramatically changed his life.
Travis, best known for hits like "Hard Rock Bottom of Your Heart," "Deeper Than the Holler" and "Forever and Ever, Amen," will be honored at a concert called "A Heroes and Friends Tribute to Randy Travis."
Ahead of the concert, which is scheduled to take place in October, the singer – with the help of his wife, Mary – spoke to Fox News Digital about his storied career.
Randy, who has limited speech after surviving a massive stroke in 2013 that left him with aphasia, said the fact that so many country stars are coming together to honor his career means "a lot" to him.
RANDY TRAVIS STUNS FANS WITH 'AMAZING GRACE' RENDITION AT HALL OF FAME INDUCTION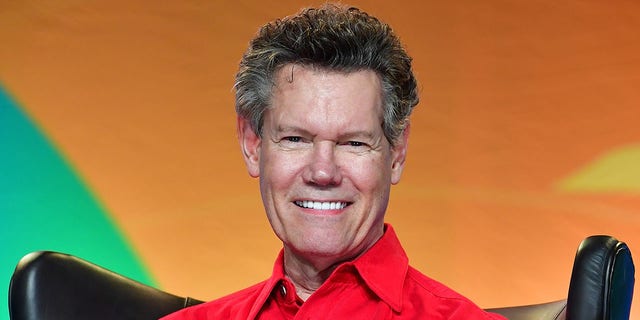 A tribute concert is being held in Randy Travis' honor in October. (Erika Goldring/Getty Images)
Mary primarily speaks for her husband, and she elaborated, saying, "It means a lot to him. I mean, just to know that he made the music that he made and that it stands the test of time."
"And then to have tributes to you when you can't sing the music, but somebody else will come in, step in for you, and some of the great artists that do step in, you know, that say, 'Hey, I want to be one of those that sings your music' when they have a whole catalog of their own music. But it's like, 'I just I want to give this time and this energy to singing your music because it made a difference in my life,'" she continued as Randy smiled and nodded in agreement.
WATCH VIDEO: Randy Travis and wife Mary discuss what the tribute concert means to him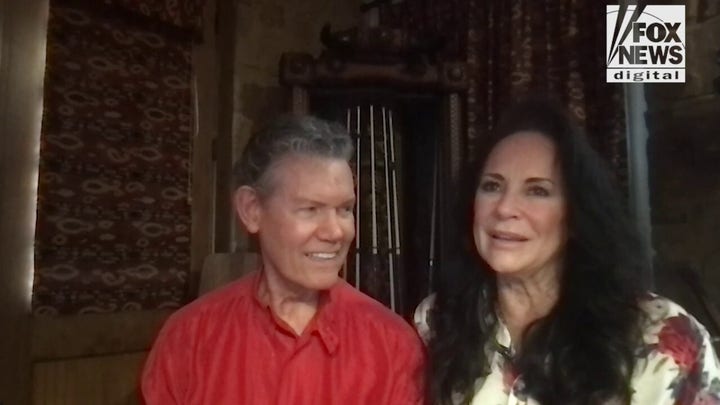 Video
Mary told Fox News Digital that she calls Randy's impressive catalog "the hymn of country music," because "that's what his songs kind of do for people. They take them to a time and a place that's very special to them."
"And so to have a tribute, that just means you did something right. Somewhere along the line that made a difference. And we don't want to forget that."
The tribute concert is set to take place at Von Braun Center's Propst Arena in Huntsville, Alabama, on Tuesday, Oct. 24 at 7 pm. While the performers haven't been named yet, a portion of the proceeds from the evening will be donated to the Randy Travis Foundation. The foundation is focused on stroke and aphasia awareness and supporting music education in schools.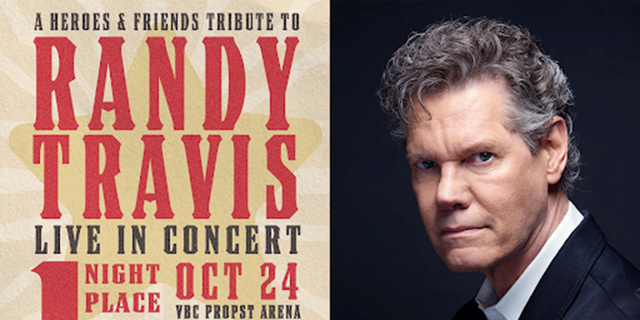 Fans can see country stars sing Randy Travis' hits on Oct. 24. (Robert Trachtenberg)
Mary said "there's nothing more heartwarming" than to have Randy's peers celebrate him like this as he smiled and added, "Yeah."
RANDY TRAVIS CELEBRATES 60TH BIRTHDAY AT GRAND OLE OPRY
"They could all be busy doing something else," she continued. "They could not identify with the music well enough to even know the song. Because when you think about it, as I said, they have their own catalog of music… So these people that are coming along to sing tribute to Randy… somewhere along the line, sitting on the foot of their bed, strumming their guitar when they're 13 years old, singing 'Forever and Ever, Amen' or 'Digging Up Bones' or '1982,' it made a difference in their life."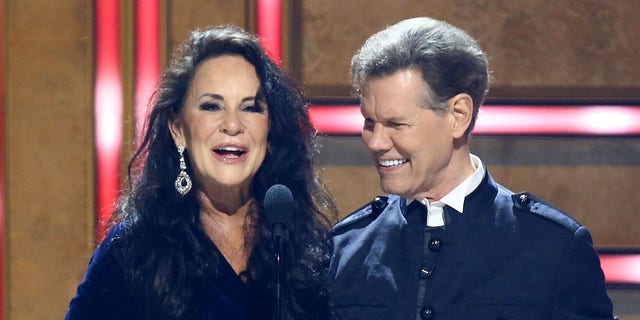 Randy Travis' wife Mary helps the country star communicate after he suffered a massive stroke that limited his speech. (Terry Wyatt/Getty Images)
Randy began recording country music in 1978, but it was in 1985 that he started seeing major success. His first single to reach the Top 10 on the Billboard country charts was "1982." After that song became a hit, his record label re-released an earlier single, "On the Other Hand," which would reach the top of the charts. Those songs were on his debut album, as were the songs "Digging Up Bones" and "No Place Like Home."
He released four singles from his second album – "Forever and Always, Amen," "I Told You So," "Too Gone Too Long" and "I Won't Need you Anymore (Always and Forever)" – and all four became hits on the country charts. The album also nabbed Randy's first Grammy, for best male country vocal performance.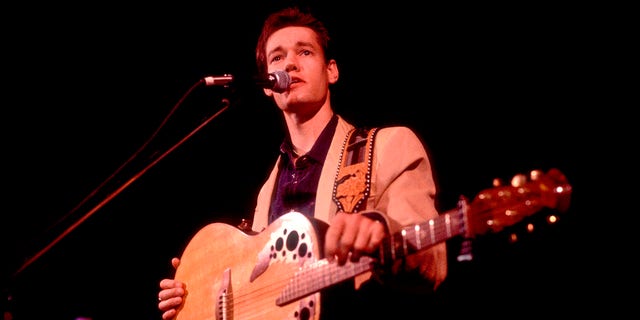 Travis began recording country music in 1978 and won his first Grammy for best male country vocal performance in 1987. (Paul Natkin/Getty Images)
He continued releasing hits throughout the rest of the '80s and the '90s and went on to win another Grammy Award with the album "8×10." Then in 2000, he began his journey into Christian country music with his debut album in that genre, "Inspirational Journey." He would win three more Grammys with this kind of music, along with another hit song in "Three Wooden Crosses."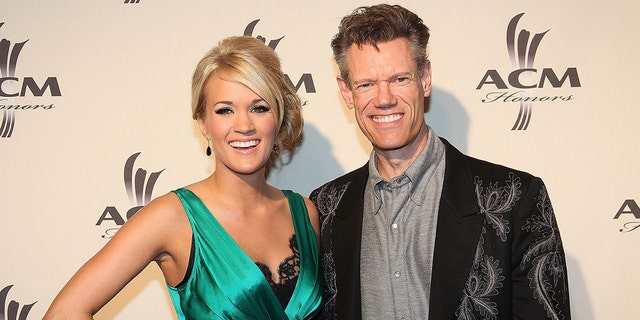 Travis won another Grammy in 2009 when he collaborated with Carrie Underwood on the song "I Told You So." (Tony R. Phipps/FilmMagic)
In 2009, he took home his sixth Grammy for a collaboration on "I Told You So" with Carrie Underwood. Over the course of his career, he's also earned five Country Music Association Awards, 10 Academy of Country Music Awards and 10 American Music Awards.
Mary told Fox News Digital that Randy was inspired in his career by country legends like Merle Haggard, George Jones, Hank Williams, Vern Gosdin and Lefty Frizzell.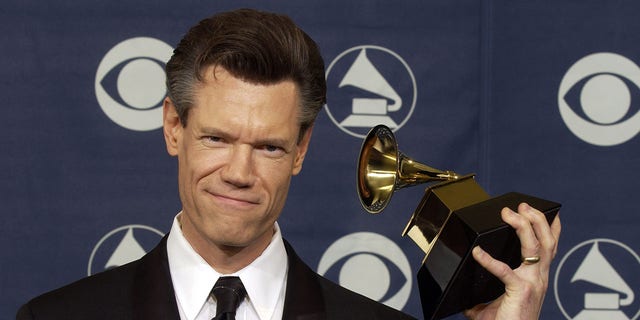 Travis has won seven Grammy Awards throughout his career. (Steve Granitz/WireImage)
"Starting when he was 4 or 5 years old, his daddy had him listen to these songs, and he was playing them," she said, noting that Travis "had all these great mentors and people that he loved and looked up to."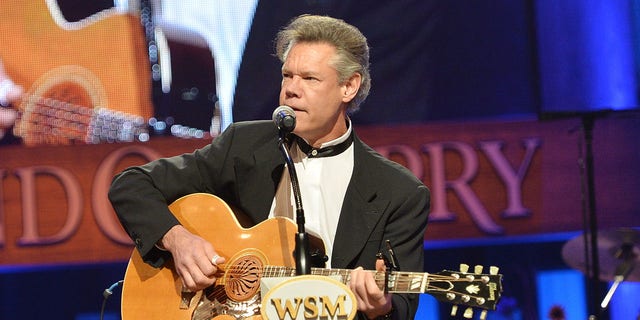 Mary told Fox News Digital that Travis was inspired by Merle Haggard, George Jones, Hank Williams and Vern Gosdin. (Rick Diamond/Getty Images for Nancy Jones)
She also touched on a sweet moment shared to Randy's TikTok account in June – another country star, Tim McGraw, serenaded Randy backstage at the CMA Fest with one of his songs, "On the Other Hand," with Randy joining in at the end.
"This is what country music is all about," she said. "This is what music's all about. You know, it comes out the best in all of us. And just the kindness and the gentleness and the heart. It's all heart. And so that meant a lot to us. And we can't thank Tim enough just for that moment in time."
The reason why Randy could only sing along with McGraw a bit is because in July 2013, he suffered a medical incident that would impact his life greatly going forward.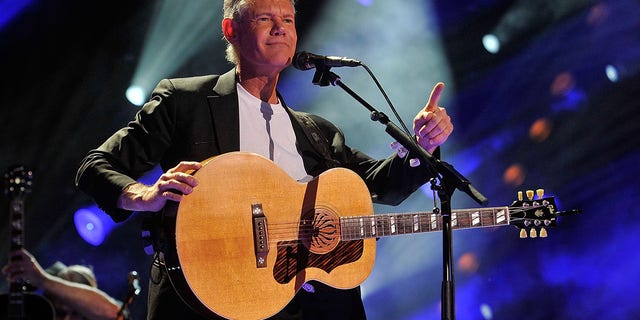 Randy Travis performs at the CMT Music Festival a month before he was hospitalized. (Frederick Breedon IV/WireImage)
After a respiratory infection, he developed viral cardiomyopathy, a heart condition that left him in critical condition. Days after that diagnosis, he had a major stroke that required surgery to relieve the pressure on his brain. Because of the stroke, he developed aphasia. While he clearly has no problem understanding what's said to him, he does have issues with speaking himself, and he's often only able to speak or sing a few words at a time.
When asked how he's feeling these days, Randy replied "Good," and when told that he looks great, he laughed and said, "Thank you."
WATCH VIDEO: Randy Travis and wife Mary explain the aftermath of his stroke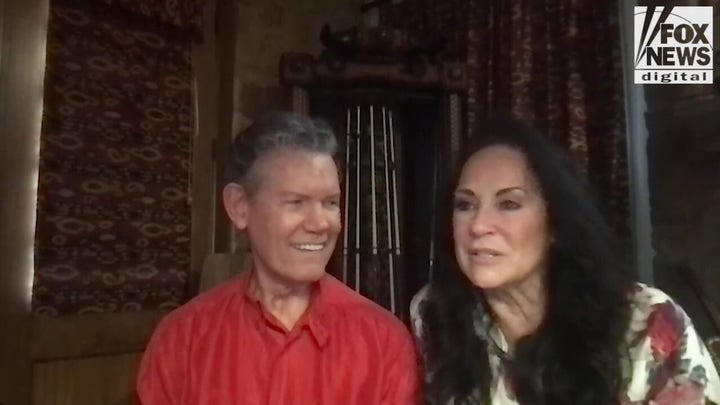 Video
He also agreed while Mary explained that their faith helped them through his health struggles.
"He's very faithful," she said. "We, you know, we leaned hard on God. It's been 10 years now since the stroke, and that's hard to believe… There's really no words for it and there's not a day that goes by that I just don't thank God for his grace and his mercy."
RANDY TRAVIS NEARLY DIED AFTER STROKE
She said that the first few years after the stroke were spent in rehabilitation and "wondering if we had another day on this sweet earth," but Randy is doing very well now – he had an appointment with his cardiologist last week and was told that everything looks good. Now that they're in a more stable place with his health, they're looking forward to doing more charity work with the Randy Travis Foundation.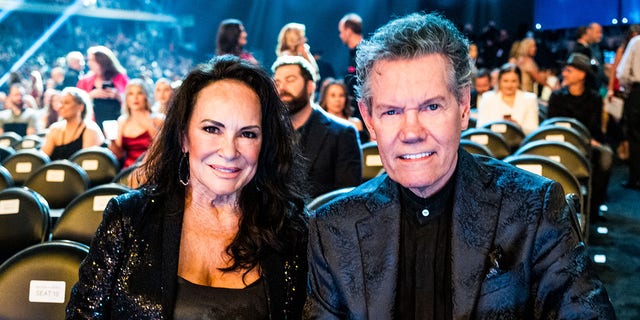 Mary and Randy Travis at an awards show. (John Shearer/Getty Images for ACM)
"We want people to understand strokes, stroke rehabilitation, that there is life after stroke," Mary told Fox News Digital. "We did find that all of the rehab that we went through, life is the best rehab. Just get out there. Go do what you used to do. You know, the world may wonder why you're out here, but just go out there and, you know, dance like nobody's watching and sing like nobody's listening and just have a good time. It truly is the best therapy."
CLICK HERE TO SIGN UP FOR THE ENTERTAINMENT NEWSLETTER
"And we want people to understand aphasia, because aphasia, it's a tough one… but one out of three stroke victims – I don't call them victims. I call them survivors – but it's one out of three. You're affected by aphasia. It may be minor. It may be major. Randy's happens to be major because of this side of the brain and the part of the brain that was affected. And it was a massive stroke because it was three days in detection."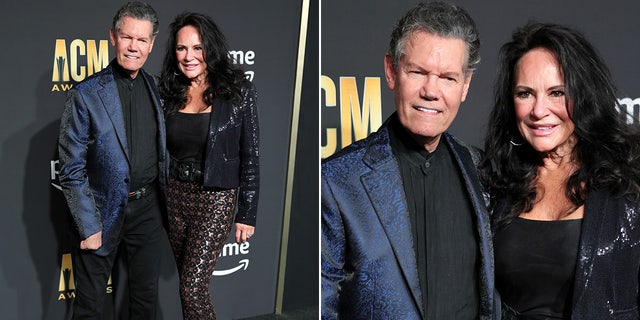 Randy Travis' wife Mary Davis helped him in his recovery from his 2013 stroke. (Getty Images)
The Randy Travis Foundation is also dedicated to helping to ensure that music education is provided in schools – something that Randy and Mary feel strongly about because of Randy's own experience in school.
"Randy may not have been good in English and history and all these other subjects, but dang, where would we be without his music?" she asked. "Where would we be without this music? So we want to make sure that the kids that learn from that side of the brain have every opportunity that academia has."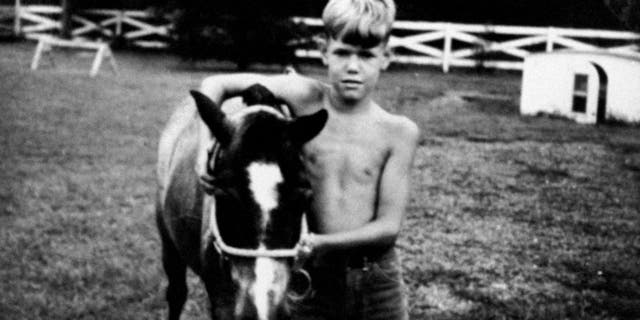 Travis is upset children aren't being exposed to music in school. (Will And Deni McIntyre/Getty Images)
Randy agreed as she said the idea of children not being exposed to music in school "breaks my heart because I think, 'What would we do without these artists that sing the music?' I mean, they're the cadence to our life, is this music."
CLICK HERE TO GET THE FOX NEWS APP
At the end of their conversation with Fox News Digital, Randy was asked to name one word to describe his remarkable career."
He paused for a moment, smiling widely, before laughing and saying, "A lot."
WATCH VIDEO: Randy Travis shares a message for his fans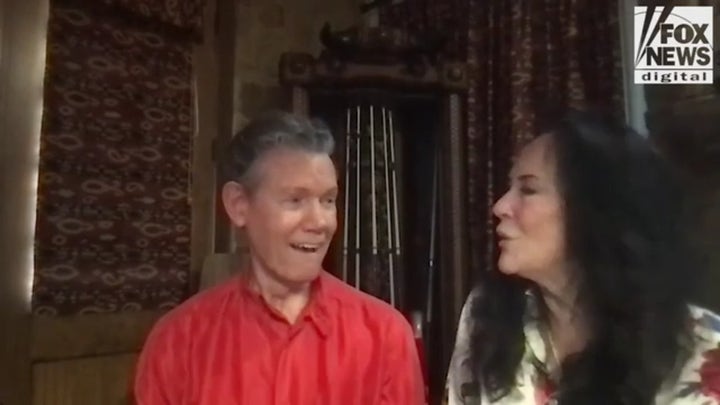 Video
"Awesome?" Mary suggested.
"Yeah. Yep," he confirmed.
When asked what message he wanted to give to his many fans, Randy said, "Thank you. Thank you."