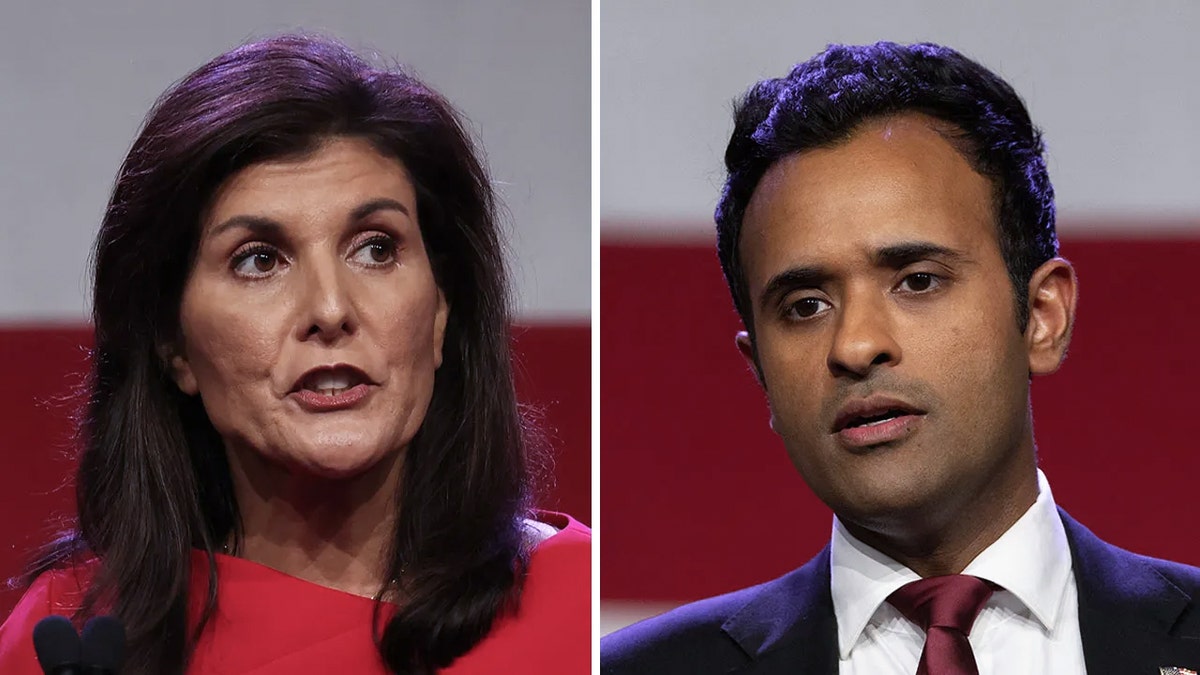 GOP presidential candidates Nikki Haley and Vivek Ramaswamy at the first GOP debate on Aug. 23, 2023.
Good morning and welcome to Fox News' morning newsletter, Fox News First. Subscribe now to get Fox News First in your email. And here's what you need to know to start your day …
'BEWILDERING' – Ramaswamy camp uses Nikki Haley's birth name in attack, critics raise eyebrows. Continue reading …
CITY ON THE BRINK – Violence erupts among groups protesting migrant crisis outside Dem mayor's home. Continue reading …
DISMISSED – Federal judge rejects college sorority's lawsuit asking to revoke membership of trans member. Continue reading …
'FANTASTIC RESPONSE' – GOP candidate hauls in big bucks after first primary debate performance. Continue reading …
FAITH IN ACTION – School board president faces backlash for urging 'Christ-centered' parents to get involved with curriculum. Continue reading …
–
POLITICS
AGAINST THE GRAIN – Biden admin accused of 'attacking rural communities' in new farmland legal challenge. Continue reading …
PUT IN A TIGHT BOX – Internal House GOP memo paints red lines for Speaker McCarthy in Congress' spending fight. Continue reading …
'CORRUPTION AT ITS FINEST' – Conservatives outraged as Trump's DC trial is set to begin one day before Super Tuesday. Continue reading …
TALE BEFORE TIME – Biden claims he convinced Strom Thurmond to vote for Civil Rights Act years before he became a senator. Continue reading …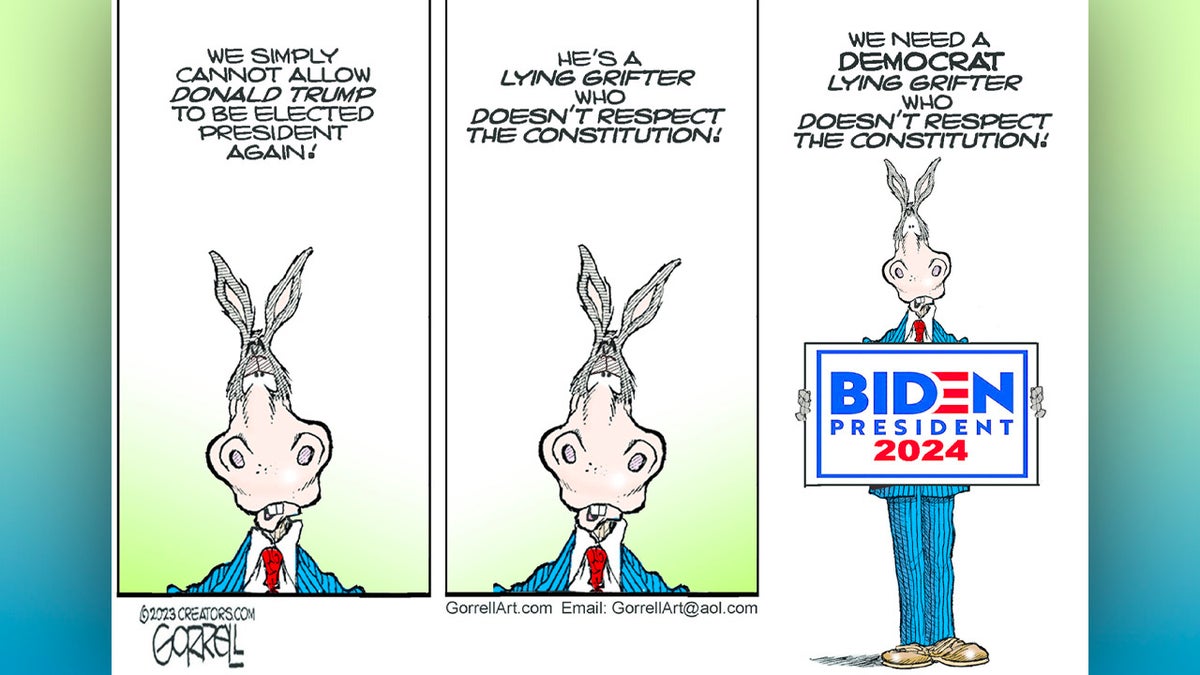 Click here for more cartoons …
MEDIA
HOT WHEELS – Chicago mayor mocked after blaming automakers for city's out-of-control car crime. Continue reading …
'BLOOD ON HIS HANDS' – Florida Democrat claims DeSantis' anti-woke policies to blame for Jacksonville shooting. Continue reading …
TAKING IT TO COURT – California AG to sue school district over gender identity disclosure policy. Continue reading …
'IT'S SICK' – Jemele Hill calls Nikki Haley racist for not wanting Kamala Harris to be president. Continue reading …
OPINION
MICHAEL LEVIN – I love AI because it will add decades to our lives. Continue reading …
ANDY PUZDER – Kamala Harris slip-up reveals how Bidenomics hurting American families. Continue reading …
IAN PRIOR – New sex change for kids law is actually state-sanctioned kidnapping. Continue reading …
PRIME TIME
LAURA INGRAHAM – Dems will do what it takes to deny Trump the presidency. Continue reading …
JESSE WATTERS – Evidence suggests Joe Biden is personally running the prosecutions of Donald Trump. Continue reading …
SEAN HANNITY – It's time for a history lesson. Continue reading …
JIMMY FAILLA – Greg Gutfeld's guest host says there is a big trick going around the US. Continue reading …
IN OTHER NEWS
'POTENTIAL IS THERE' – Providing vision to the blind and hearing to the deaf could become possible with an AI-powered surgical procedure. Continue reading …
'TOXIC IGNORANCE' – Native Americans leading Redskins petition outraged that Washington Commanders rep called them a 'fake group.' Continue reading …
TAKING ON THE TALIBAN – Afghanistan resistance group yearns for Western help in fight to reclaim country. Continue reading …
'REHAB' REALITY – Amy Winehouse's dad says she was not suicidal, but 'hopeful' about her future. Continue reading …
PANDAS AT PLAY – Watch what happens when two giant pandas are given unique birthday treats — including a scented bubble bath. See video …
VIDEOS
WATCH: The more Hunter evidence, the more Dems call to stop investigation: Jonathan Turley. See video …
WATCH: Nikki Haley talks a 'fantastic response' following the GOP presidential debate. See video …
FOX WEATHER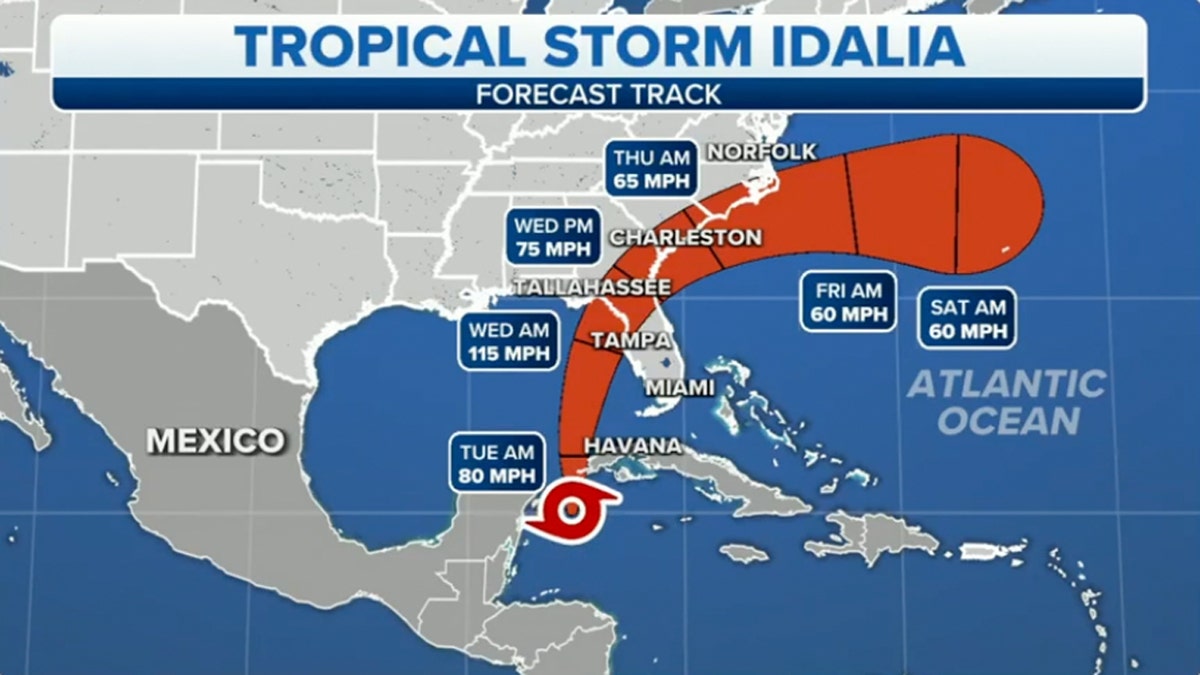 What's it looking like in your neighborhood? Continue reading…
THE LAST WORD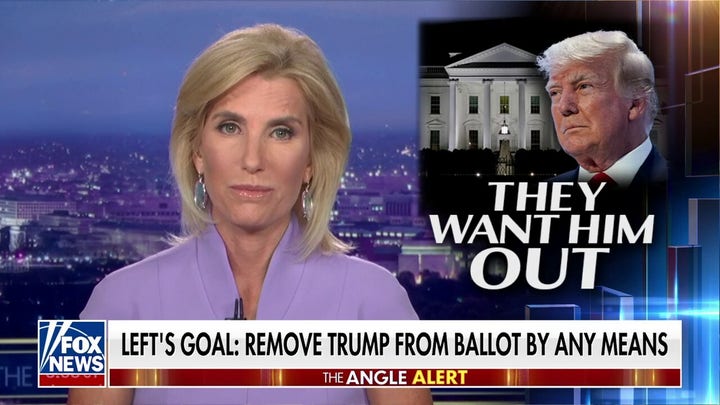 Video
"But they'll [Democrats] do whatever it takes to stop Trump or anyone else who sounds like Trump in 2024. They don't care about the rule of law or the potential damage to America resulting from these growing divisions, and they certainly do not care about respecting the will of the voters."
– LAURA INGRAHAM
FOLLOW FOX NEWS ON SOCIAL MEDIA
Facebook
Instagram
YouTube
Twitter
LinkedIn
SIGN UP FOR OUR NEWSLETTERS
Fox News First
Fox News Opinion
Fox News Lifestyle
Fox News Entertainment (FOX411)
DOWNLOAD OUR APPS
Fox News
Fox Business
Fox Weather
Fox Sports
Tubi
WATCH FOX NEWS ONLINE
Fox News Go
Thank you for making us your first choice in the morning! We'll see you in your inbox first thing Wednesday.