close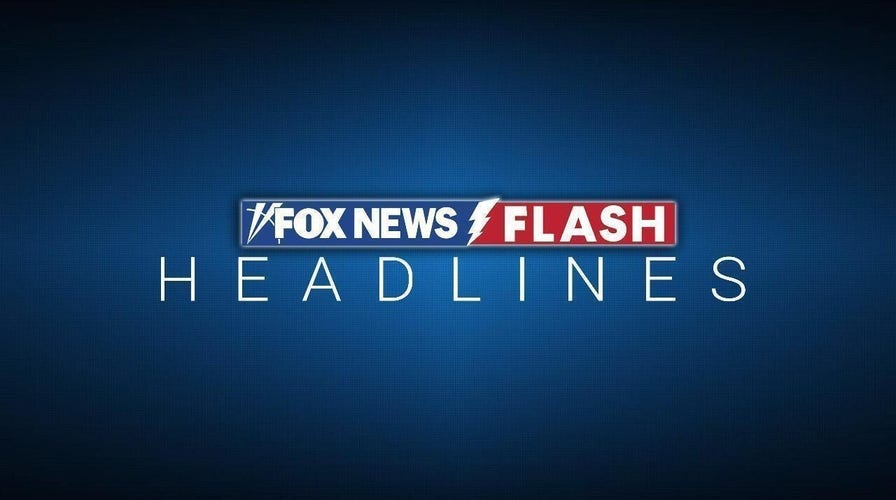 Video
Fox News Flash top headlines for October 4
Fox News Flash top headlines are here. Check out what's clicking on Foxnews.com.
A police raid on a Teocaltiche, Mexico home ended in the discovery of a workshop where drone-carried bombs are reportedly being manufactured.
40 small cylindrical bombs were found, in addition to 45 pounds of shrapnel and 15 pounds of gunpowder.
No arrests have been made, and the suspect reportedly fled the home.
A police raid on a house built to look like a castle uncovered a workshop for making drone-carried bombs, authorities in Mexico's western state of Jalisco said Wednesday.
State police distributed photos of 40 small cylindrical bombs with fins meant to be released from drones. Police also found bomb-making materials, including about 45 pounds of metal shrapnel and 15 pounds of gunpowder.
A suspect was spotted running into the house but he apparently escaped out the back, and no arrests were made, officials said.
DOZEN BODIES FOUND NEAR MONTERREY, MEXICO, WITH SOME BODY PARTS SCATTERED IN PIECES
The raid occurred Wednesday in Teocaltiche, a town in an area where the Jalisco and Sinaloa drug cartels have been fighting bloody turf battles. In August, five youths went missing in the nearby city of Lagos de Moreno, and videos surfaced later suggesting their captors may have forced the victims to kill each other.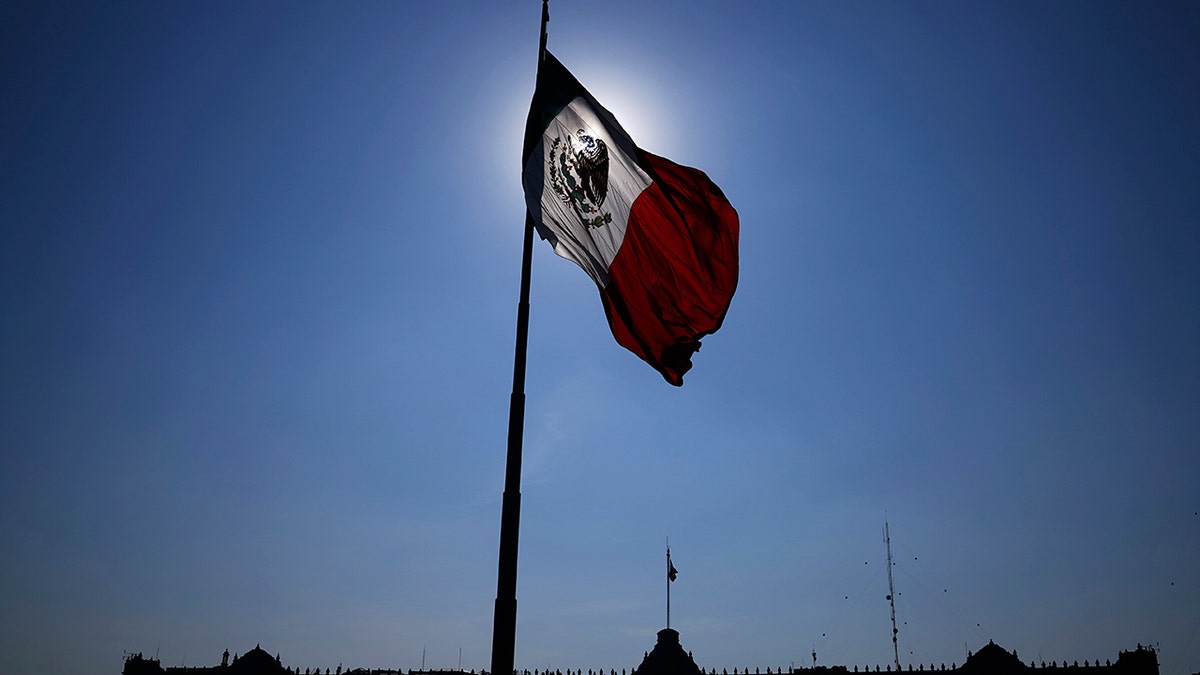 A Mexican flag waves in front of The National Palace, the office of the president, in Mexico Citys main square, the Zocalo, at sunrise, April 24, 2023. (AP Photo/Marco Ugarte)
In August, the Mexican army said drug cartels have increased their use of drone-carried bombs, which were unknown in Mexico prior to 2020. In the first eight months of this year, 260 such attacks were recorded.
However, even that number may be an underestimate. Residents in some parts of the neighboring state of Michoacan say attacks by bomb-dropping drones are a near daily occurrence.
MEXICAN DRUG CARTEL KINGPIN 'EL CHAPO'S' SON ARRAIGNED ON FEDERAL TRAFFICKING CHARGES IN CHICAGO
Attacks with roadside bombs or improvised explosive devices also rose this year, with 42 soldiers, police and suspects wounded by IEDs, up from 16 in 2022.
The army figures provided appeared to include only those wounded by explosive devices. Officials have acknowledged that at least one National Guard officer and four state police officers have been killed in two separate explosive attacks this year.
Six car bombs have been found so far in 2023, up from one in 2022. However, car bombs were also occasionally used years ago in northern Mexico.
CLICK HERE TO GET THE FOX NEWS APP
Overall, 556 improvised explosive devices of all types — roadside, drone-carried and car bombs — were found in Mexico between January and August 2023. A total of 2,186 have been found during the current administration, which took office in December 2018.