close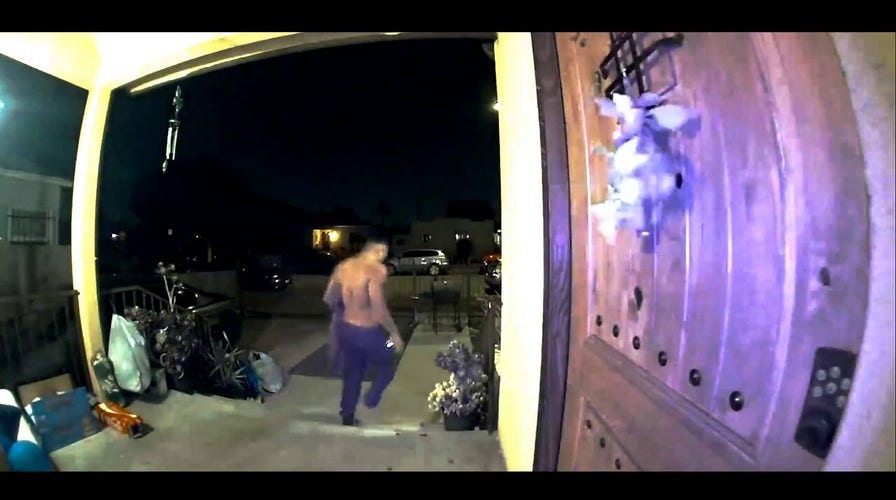 Video
Rachel Morin murder suspect linked to Los Angeles home invasion, assault on young girl
Maryland officials on Thursday said DNA collected from the location where Rachel Morin was murdered has been linked to DNA from a Los Angeles assault and home invasion that happened in March.
The prime suspect in Maryland mother of five Rachel Morin's grisly murder could attack more people if he isn't caught, an official told Fox News Digital.
"This individual poses a threat to every community from here to Los Angeles because we don't know where he's laying his head at night," said Harford County Sheriff Jeff Gahler.
Morin's body was discovered Aug. 6 in a wooded area on the Ma & Pa Trail in Bel Air one day after she left home for a walk and didn't return.
DNA found at the crime scene matched a suspect wanted for a March home invasion and assault of a girl in Los Angeles.
RACHEL MORIN MURDER: MARYLAND POLICE TIE CRIME SCENE DNA TO LOS ANGELES ASSAULT, HOME INVASION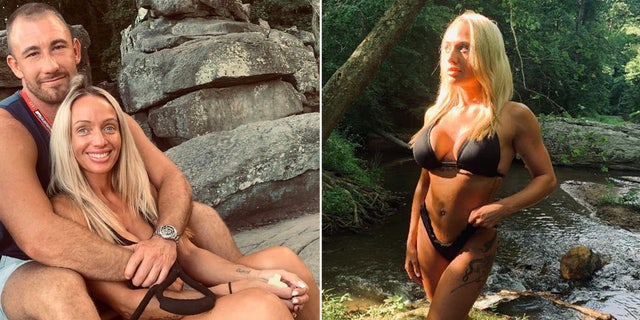 Richard Tobin, far left, denied he had any role in his girlfriend Rachel Morin's death after her body was found on a Maryland hiking trail. (Facebook)
Police released surveillance video of the shirtless man fleeing the Los Angeles home.
While DNA from the two crimes match, the Los Angeles Police Department and local police, working with the FBI, have yet to identify the man connected to the violent crimes. This remains the "top priority," Gahler added.
RACHEL MORIN'S 'HORRIFIC' MURDER ALONG MARYLAND WALKING TRAIL SHOCKS 'VERY SAFE' COMMUNITY: SHERIFF
"This person has an absolute disregard for the sanctity of human life and until he's arrested there is a threat he'll do something harmful to someone else," he said.
Gahler believes the suspect has likely committed other acts of violence.
"I just don't believe you do two things that are so serious in nature and that's your starting point. Most likely you've been involved in other crimes," he told Fox News Digital.
Video
The Harford County Sheriff's Office is imploring the public to continue coming forward with tips.
"It's very likely someone knows him around there and someone knows him here," he said.
RACHEL MORIN MURDER EERILY SIMILAR TO HIGH-PROFILE CASES OF FEMALE JOGGERS KILLED BY STRANGERS
Online sleuths were quick to suggest Morin's new boyfriend, Richard Tobin, who reported her missing, may have been involved in her death, which he has publicly denied.
"At this point, there is no indication that he was involved. But until we know who this guy is or whether he acted alone, the entire world is a suspect," Gahler added.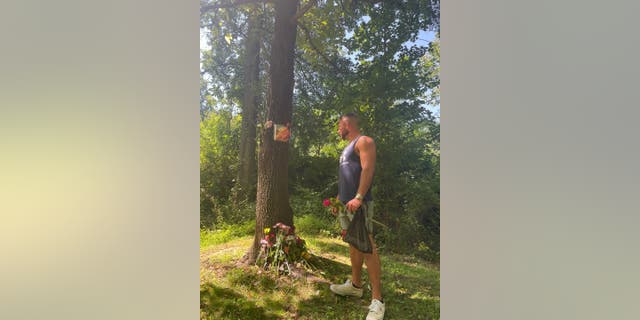 The boyfriend of slain Maryland mother Rachel Morin posted a tribute to her. (Facebook)
Tobin, who made his relationship with Morin official on social media four days before she disappeared, posted a tribute to her on Facebook Sunday.
"Rip rachelmorin love you baby, you will be forever missed," he captioned a photo of him holding a single red rose and staring at an outdoor memorial.
"You showed me how rewarding it was to be a man and treat you like a queen! Making you happy gave me joy every day, and I'm so glad I could give you that.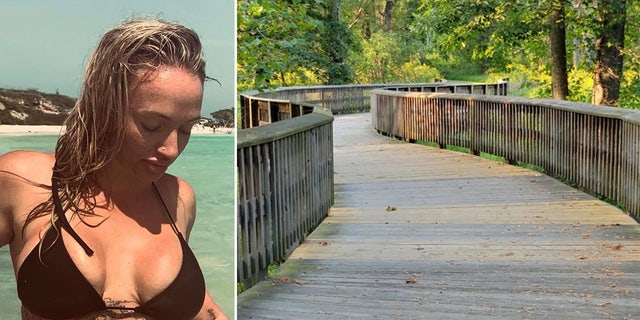 The body of Maryland woman Rachel Morin, 37, was found Aug. 6 on a hiking trail, right. Police are investigating her death as a homicide. (Facebook/Google Maps)
"You're my angel now, and you will always be with me."
The community held a hike Saturday on the Ma & Pa Heritage Trail in her honor.
CLICK HERE TO GET THE FOX NEWS APP
Authorities are asking anyone with information related to Morin's disappearance or death to call 412-836-5430 or email [email protected].
Rebecca Rosenberg is a veteran journalist and book author with a focus on crime and criminal justice. Email tips to [email protected] and @ReRosenberg.