close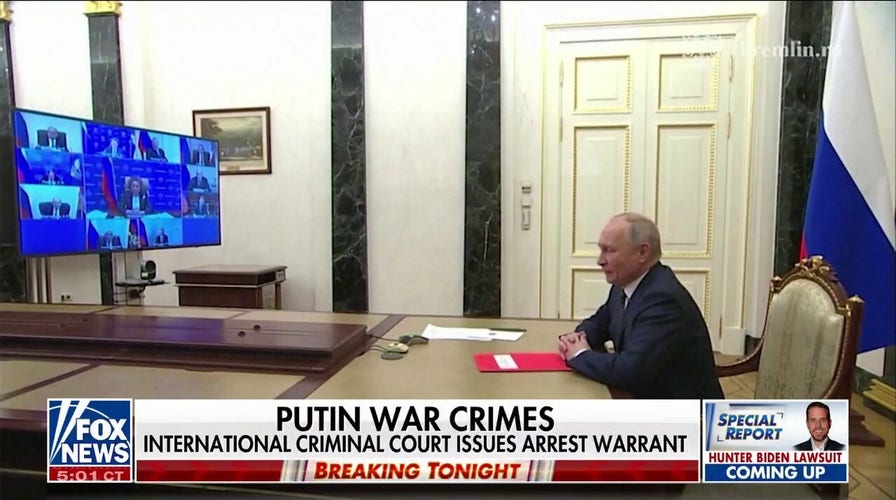 Video
International Criminal Court issues arrest warrant for Vladimir Putin
Fox News' senior foreign affairs correspondent Greg Palkot provides details on the warrant for Russian President Putin's arrest over the alleged abduction of Ukrainian children since the war began. 
Russian President Vladimir Putin on Saturday said the country planned to station tactical nuclear weapons in Belarus in retaliation for the U.K.'s decision to provide Ukraine with armor-piercing rounds containing depleted uranium.
Russia falsely claimed these rounds have nuclear components.
Putin said the construction of the storage facilities for the weapons in the Russian-allied country, which borders Ukraine and three NATO countries – Latvia, Lithuania and Poland – would be completed by the beginning of July.
UKRAINE WAR THROWS WRENCH IN MASSIVE RUSSIAN ARMS DEAL AFTER THEY MISS DELIVERY, INDIA SAYS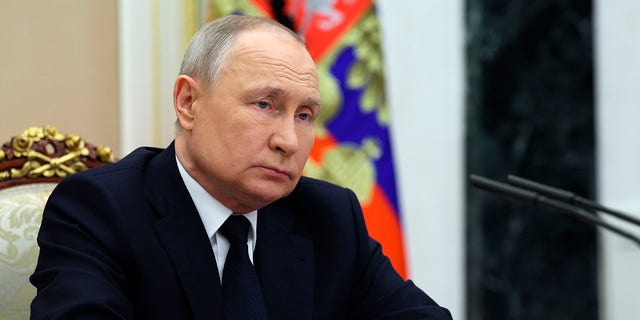 Russian President Vladimir Putin listens to Russian Transport Minister Vitaly Savelyev during their meeting in Moscow, Russia, Saturday, March 25, 2023.  (Gavriil Grigorov, Sputnik, Kremlin Pool Photo via AP)
He told a Russian state television show that the country wouldn't be violating the international agreement on the nonproliferation of nuclear weapons with the construction because he said the U.S. frequently deploys its nukes in NATO countries.
Russia stationed troops in Belarus along the border with Ukraine a year ago under the guise of routine military exercises before invading in February 2022.
UN DENOUNCES ALLEGED TORTURE, HUMAN SHIELDS, OTHER WAR CRIMES IN UKRAINE CONFLICT
It's not the first time Putin has used nuclear weapons as an intimidation tactic against the West, which has continually provided Ukraine with monetary and tactical support following the invasion.
Just last month, Putin said he would be suspending his nation's participation in a nuclear arms treaty, threatening to resume testing of nuclear weapons.
CLICK HERE TO GET THE FOX NEWS APP
"The elites of the West do not hide their purpose. But they also cannot fail to realize that it is impossible to defeat Russia on the battlefield," Putin said almost exactly a year after the invasion started, which has dragged on much longer than Putin expected due to Ukraine's resolve and Western support.
The Associated Press contributed to this report.