close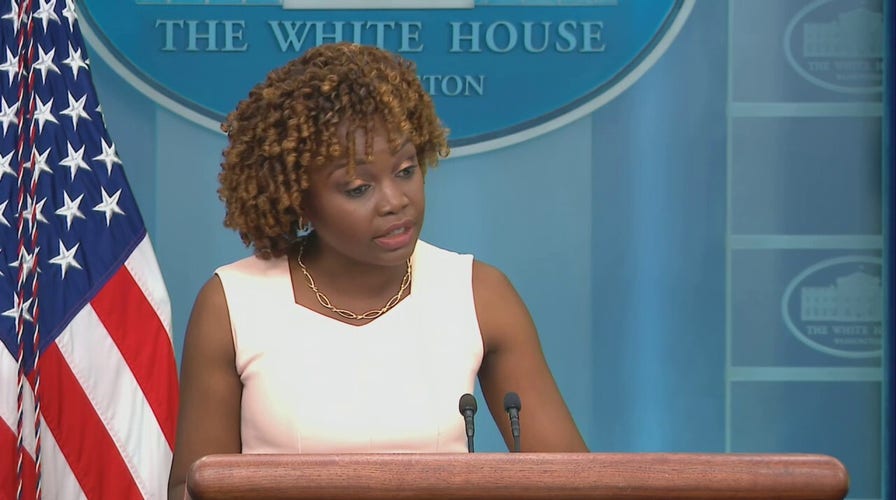 Video
Russia and Belarus' nuclear agreement is 'irresponsible' and 'provocative,' White House says
White House press secretary Karine Jean-Pierre on Thursday responded after Russia signed an agreement with Belarus to store tactical nuclear weapons in the country, which neighbors several NATO allies and Ukraine.
Former Russian President Dmitry Medvedev on Friday claimed that the West has failed to "fully realize" the threat of a nuclear conflict with Moscow and suggested the war in Ukraine could last for "decades."
Medvedev, an ardent supporter of Russian President of Vladimir Putin and a hawk, said NATO's support for Ukraine accounts to a proxy war that could boil over if it continues aiding Kyiv.
"The Anglo-Saxons do not fully realize this and believe that it will not come to this. It will under certain conditions," he said according to a Reuters report.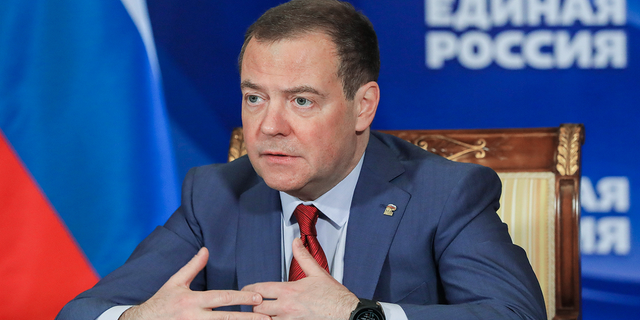 Russian Security Council Deputy Chairman and the head of the United Russia party Dmitry Medvedev chairs a meeting on saving businesses and jobs in foreign companies via video link at Gorki state residence, outside Moscow, Russia, on March 16. (Yekaterina Shtukina, Sputnik, Government Pool Photo via AP)
WHITE HOUSE SLAMS PUTIN'S NUCLEAR PROVOCATION IN BELARUS: 'IRRESPONSIBLE'
The current deputy chairman of Russia's Security Council further argued that aiding Ukraine in developing a nuclear weapon – a suggestion that no Western nation has publicly proposed – would prompt a Russian "missile with a nuclear charge coming to them."
"There are irreversible laws of war. If it comes to nuclear weapons, there will have to be a pre-emptive strike," Medvedev said.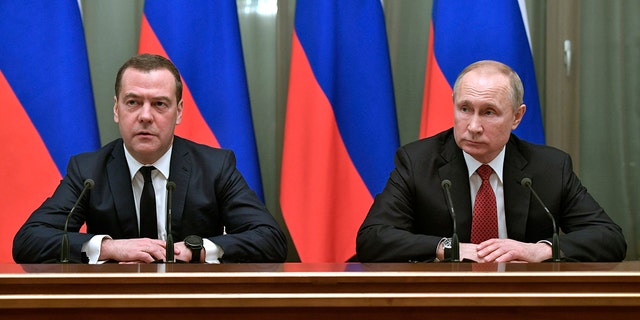 Russian President Vladimir Putin, right, and former Russian Prime Minister Dmitry Medvedev attend a cabinet meeting in Moscow, Russia, Wednesday, Jan. 15, 2020. (Alexei Nikolsky, Sputnik, Kremlin Pool Photo via AP) (Alexei Nikolsky, Sputnik, Kremlin Pool Photo via AP)
The hawkish Russian elite has repeatedly issued inflammatory comments regarding the threat of nuclear warfare with the West over the conflict in Ukraine, and in March said that "nothing can be ruled out" when it comes to Russia's war effort.
Medvedev also told Russian news agencies Friday that so long as Ukrainian President Volodymyr Zelenskyy remains in office the war will continue – potentially for decades.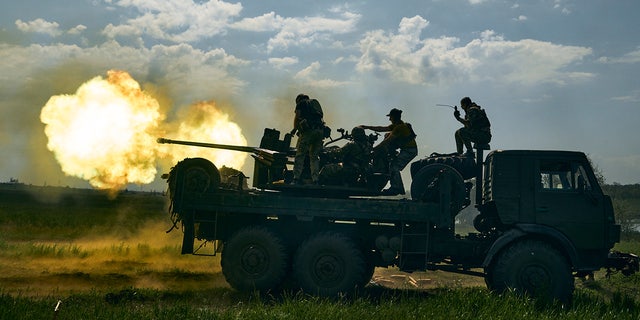 FILE – Ukrainian soldiers fire a cannon near Bakhmut, an eastern city where fierce battles against Russian forces have been taking place, in the Donetsk region, Ukraine, May 15, 2023. For months, Western allies have shipped billions of dollars worth of weapons systems and ammunition to Ukraine with an urgency to get the supplies to Kyiv in time for an anticipated spring counteroffensive. Now summer is just weeks away.  ( AP Photo/Libkos, File)
CHINESE ENVOY HEADS TO RUSSIA FOLLOWING 'PEACE' MISSION IN UKRAINE: 'LARGELY SELF-SERVING'
"This conflict will last for a very long time. For decades, probably. This is a new reality," he said before calling Zelenskyy a "clown."
"Everything always ends in negotiations, and this is inevitable, but as long as these people are in power, the situation for Russia will not change in terms of negotiations," he added.
Zelenskyy has called on international partners to help facilitate a peace deal with Russia, and a Chinese envoy Friday was set to arrive in Moscow to discuss a peace plan with its top ally – though Western officials remain skeptical of its ability to hold such talks free of bias.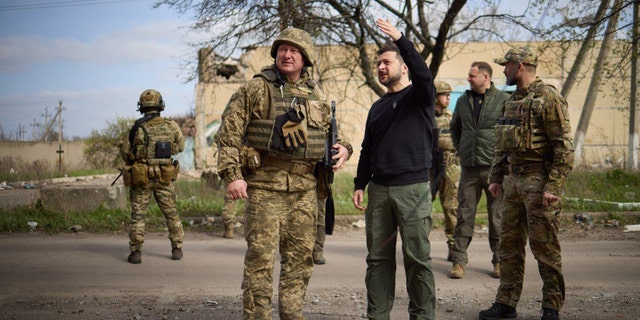 Ukrainian President Volodymyr Zelenskyy visited troops in the Donetsk region, in a photo released Tuesday, April 18, 2023, by the country's defense ministry. (Ukraine's Ministry of Defense)
CLICK HERE TO GET THE FOX NEWS APP
Kyiv has also made clear it will not agree to any peace negotiations until Russia removes its armed forces that have been illegally waging war in Ukraine since February 2022.
Zelenskyy plans to address plans for ending the war with Russia with Western allies at a "global summit" in July.
Caitlin McFall is a Reporter at Fox News Digital covering Politics, U.S. and World news.