close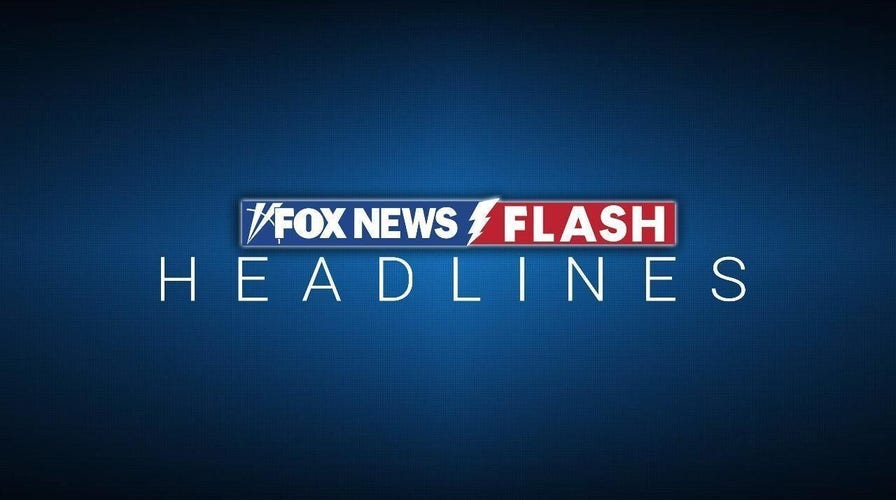 Video
Fox News Flash top headlines for March 20
Fox News Flash top headlines are here. Check out what's clicking on Foxnews.com.
Russian President Vladimir Putin reaffirmed on Monday that Moscow has agreed to extend a deal allowing the exports of Ukrainian grain to global markets only for 60 days and could drop it altogether if its conditions aren't met.
Speaking at a parliamentary meeting in Moscow attended by lawmakers from African countries, Putin emphasized that Russia expects the facilitation of exports of its own agricultural products as part of a package agreement.
"A fair and comprehensive implementation of the Black Sea grain deal can only be ensured if our position is taken into account, and depending on that we will deal with the issue of our further participation in it," Putin said.
RUSSIA-UKRAINE GRAIN DEAL EXTENDED IN WIN FOR FOOD PRICES
The U.N. and Turkey brokered July's agreement that allowing Ukraine — one of the world's key breadbaskets — to ship food and fertilizer from three of its Black Sea ports. The 120-day agreement was renewed last November, and Russia agreed to extend it again when it expired Saturday, noting that it has only accepted a 60-day extension.
Ukraine has charged that the 60-day extension contradicts the deal, but the agreement allows the parties to roll it over or "modify" it — as Russia did. The United Nations and Turkish President Recep Tayyip Erdogan confirmed the extension, but neither said how long it would last, reflecting their inability to force Russia's hand.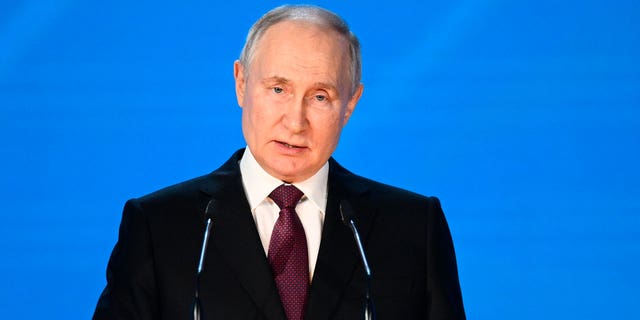 The Kremlin on Monday agreed to extend a deal allowing for the global export of Ukrainian grain, but threatened to void it if the nation doesn't meet Moscow's demands. (Vladimir Astapkovich, Sputnik, Kremlin Pool Photo via AP)
Moscow has voiced frustration that a parallel agreement has failed to fully open the door to Russian exports of grain and fertilizer through the Black Sea. Still, overall Russian wheat shipments were at or near record highs in November, December and January, increasing 24% over the same three months a year earlier, according to financial data provider Refinitiv.
Stéphane Dujarric, the spokesman for U.N. Secretary-General Antonio Guterres, said in a statement that 25 million metric tonnes (about 28 millions tons) of grain and foodstuffs had moved to 45 countries under the initiative, helping to bring down global food prices and stabilizing markets.
Putin used Monday's conference attended by African lawmakers to press the long held Russian claim that a significant part of grain exported under the deal was sent to "well-stocked" European markets and only a fraction ended up in African markets.
RUSSIA SUSPENDS UN GRAIN EXPORT AGREEMENT PARTICIPATION AFTER DRONE STRIKES ON BLACK SEA FLEET
The Russian leader added that if Moscow decides not to extend the deal after 60 days it will be ready to provide African countries with free grain. Putin spoke shortly before he met in the Kremlin with Chinese President Xi Jinping, who arrived in Russia on Monday on a three-day visit that offered a strong political boost to the Russian president.
Food prices surged to record highs after Russian troops rolled into Ukraine last February, helping contribute to a global food crisis also tied to the lingering effects of the COVID-19 pandemic and climate factors like drought.
The disruption in shipments of grain needed for staples of diets in places like Egypt, Lebanon and Nigeria exacerbated economic challenges and helped push millions more people into poverty or food insecurity. People in developing countries spend more of their money on basics like food.
CLICK HERE TO GET THE FOX NEWS APP
The crisis left an estimated 345 million people facing food insecurity, according to the U.N.'s World Food Program.