close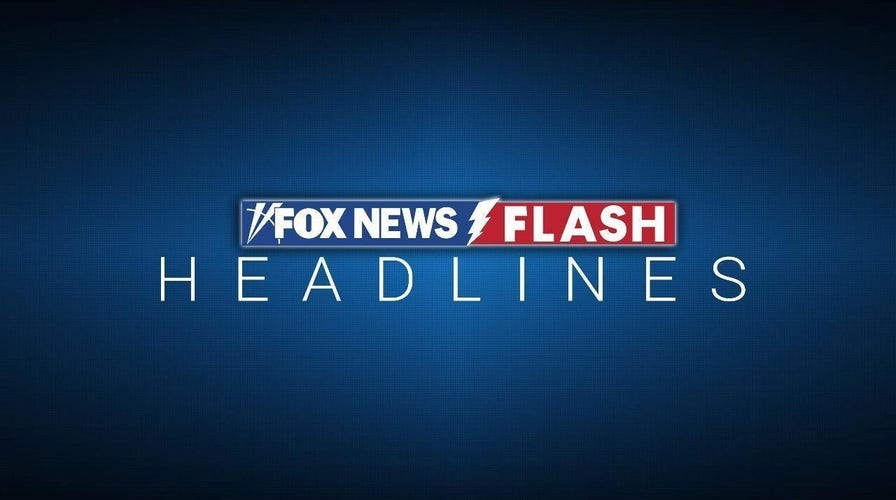 Video
Fox News Flash top headlines for May 24
Fox News Flash top headlines are here. Check out what's clicking on Foxnews.com.
Authorities in Guyana are currently engaged in discussions with prosecutors, deliberating the appropriate charges to be filed against a teenage suspect involved in a deadly fire that ravaged a school's girls' dormitory.
A 14-year-old student who was injured in the blaze is believed to have started the fire Sunday in anger over having her cell phone confiscated by an administrator.
Police and other sources have said the suspect has been interviewed and she admitted to nothing.
Police in Guyana conferred Wednesday with prosecutors on what charges to bring against the main teenage suspect in this week's fire that destroyed a girl's dormitory at a school, killing 18 students and a young boy.
Investigators believe that a 14-year-old student who was injured in the blaze ignited the fire late Sunday in anger over having her mobile phone confiscated by an administrator at the government boarding school serving Indigenous villages in southwestern Guyana.
There were 57 female students in the wooden, concrete and iron-grilled dorm when the fire tore through the building in Mahdia township. The victims were mostly aged 12 to 18. The fire killed 18 female students and the five-year-old son of the administrator — or dorm mother. Twenty-eight injured female students were treated in hospitals, police said.
Investigations so far "reveal that a female student is suspected of having set the devastating fire because her cellular phone was taken away by the dorm's mother and a teacher," a police statement said.
Police said surviving students have been interviewed and that evidence gathered at the scene was being forwarded to prosecutors Wednesday before any charges are filed.
AT LEAST 20 STUDENTS KILLED IN GUYANA DORMITORY FIRE
Police and other sources have said the suspect, who was expected to be released from hospital this week, was 14. However, fire department officials who interviewed her over the past two days maintained she was 15, which — if accurate — would mean she could potentially be indicted as an adult on arson and murder charges.
"We have interviewed her and she admitted to nothing," Deputy Fire Chief Dwayne Scotland told The Associated Press early Wednesday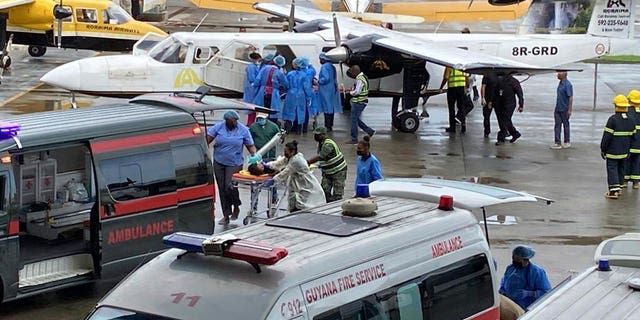 Injured children arrive to the airport in Georgetown, Guyana, on May 22, 2023. (AP Photo/Royston Drake)
Guyana's President Irfaan Ali, senior officials and Western diplomats planned to head Wednesday to Mahdia, a gold and diamond mining town about 200 miles southwest of the capital, Georgetown.
Late Tuesday night, the government held a huge candlelight vigil for the dead and injured in Georgetown. Ali said he had assigned a government minister to each of the affected families, to provide any assistance they might need.
Among those attending were some of the injured students who had been taken to a hospital in Georgetown but were well enough to be discharged by Tuesday evening. Many of them wept openly, heads bent over, faces covered as a moment's silence was held for the victims.
CLICK HERE TO GET THE FOX NEWS APP
Opposition lawmaker Beverley Alert slammed the government for bringing the surviving victims to the vigil for what she described as a spectacle "to score cheap political points." In a social media post, she said: "These girls suffered great trauma. They need to be with their families."