Prince William and Princess Kate Middleton are doing a "remarkable" job in preserving royal traditions and giving a glimpse into the monarchy's future, according to a U.K. podcast producer.
The Prince and Princess of Wales have assumed an increasingly central role in the royal family after the death of Queen Elizabeth II in September. William's father, King Charles III, ascended to the throne upon his mother's death.
"We're so lucky to have such an extraordinary family," Lady Violent Manners, daughter of the Duke and Duchess of Rutland and podcast executive producer, told Fox News Digital about the British royals.
KATE MIDDLETON SHOWS OFF SINGING SKILLS IN THROWBACK VIDEO FROM SCHOOL PLAY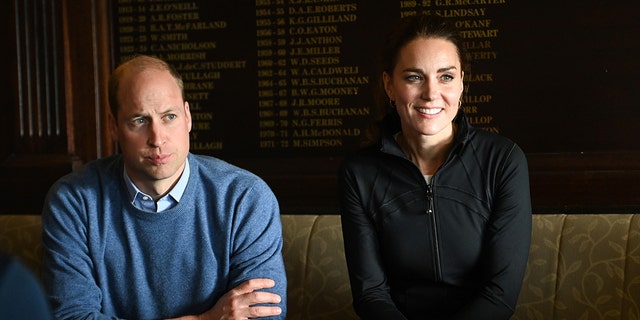 Prince William, with wife Princess Kate Middleton, is heir to the British throne. (Samir Hussein/WireImage)
"The Princess of Wales is a real hero of mine," the 29-year-old said. "I think the work that she and the Prince of Wales do for all the charities that they are involved with is extraordinary. We're very lucky to have them in this country. I think they're remarkable in truth. They work incredibly hard for the charities and organizations that they are involved with. There's a serenity with the work that they do that's so admirable. I remember my boss saying to me [in my first job], 'You've got to always be a swan on top but like a duck underneath, just sort of paddling away."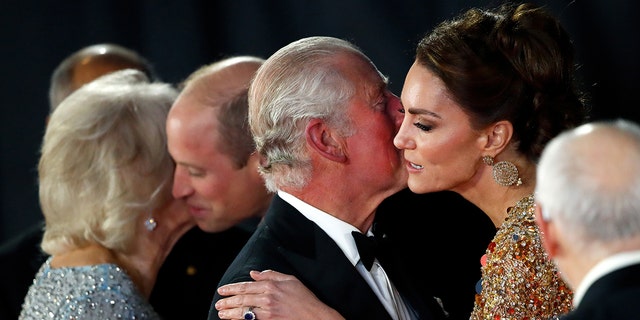 Princess Kate Middleton, shown here with King Charles, supports several charities that focus on early childhood development. (Max Mumby/Indigo/Getty Images)
"I think they embody that," Manners said. "They have … three wonderful children, so it must be a lot to juggle. They've got a wonderful team around them. But I think the work that they do and the charities that they're involved with are exactly what you would hope for the future king and queen of this country to be shining a light on."
William, 41, the eldest son of the king, has made protecting the environment for future generations one of his key priorities. In 2020, the prince launched the Earthshot Prize, which aims to discover groundbreaking solutions to "repair and regenerate" the planet. He is also an advocate to end homelessness and has taken on several charities that address at-risk youth. In June, he launched Homewards, a locally led program that aims to prevent and end homelessness.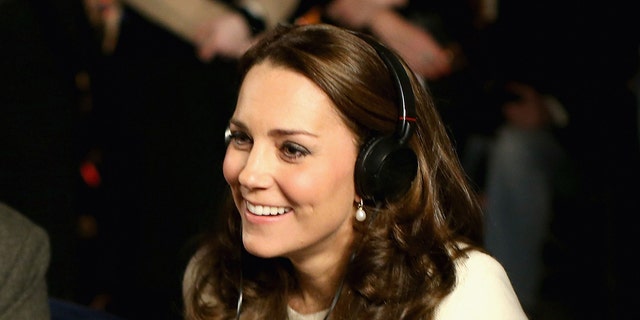 Lady Violet Manners says Princess Kate Middleton, above, would be a "dream" guest on "Duchess The Podcast." (Chris Jackson/WPA Pool/Getty Images)
As for the Princess of Wales, she has devoted her time to supporting several charities that center around early childhood experiences. In 2017, Kate championed Heads Together, a mental health campaign. She has also raised awareness of the importance of physical health and the transformative effects of sports, among others.
Manners, who said Kate, 41, would be her "dream" podcast guest, is executive producer and creative director of "Duchess The Podcast," which explores the historic homes of the U.K. and the women who run them.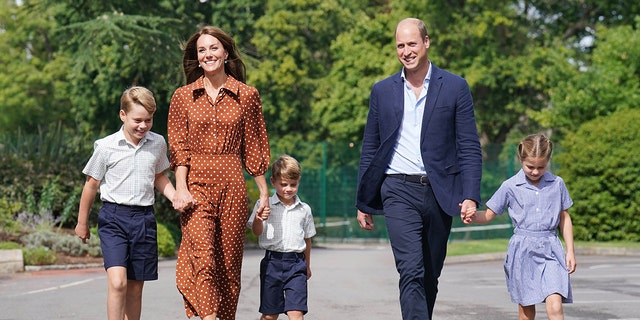 The Prince and Princess of Wales are parents to three children, from left, Prince George, Prince Louis and Princess Charlotte. (Jonathan Brady/Pool/Getty Images)
"There's such a wonderful continuity that's been handed down from generation to generation," she said. "I think they'll be extraordinary when they do become king and queen."
CLICK HERE TO SIGN UP FOR THE ENTERTAINMENT NEWSLETTER
Manners' father became the 11th Duke of Rutland In 2001 and inherited Belvoir Castle in Leicestershire, England.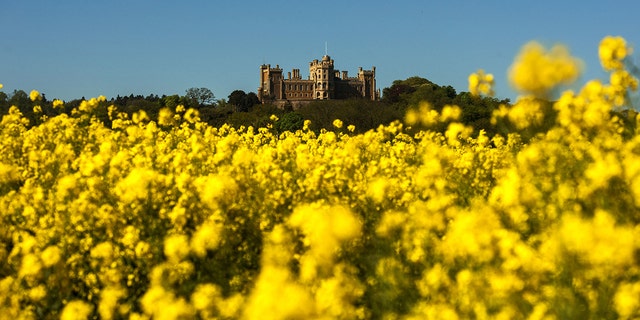 Belvoir Castle was a stand-in for Windsor Castle in Netflix's "The Crown." (Neil Squires/PA Images via Getty Images)
"I spent the first 10 years of my life in a village just below Belvoir," Manners said. "And then my grandfather died, which is a very sad and somber moment for everyone. And the next thing we knew, within a year we were told that we were moving into the castle. And I remember thinking, 'That can't be real.'"
Emma, Duchess of Rutland, was the host of "Duchess The Podcast." She is the chief executive of Belvoir Castle. (Helen Cathcart/Belvoir Castle)
Manners said the idea for a podcast came in 2019 while she was studying business and finance at UCLA. She was inspired by America's fascination with British heritage and wanted to offer an insider's view into the realities of life as an aristocrat in the 21st century.
WATCH: LADY VIOLET MANNERS OF 'DUCHESS' DETAILS LIFE AT BELVOIR CASTLE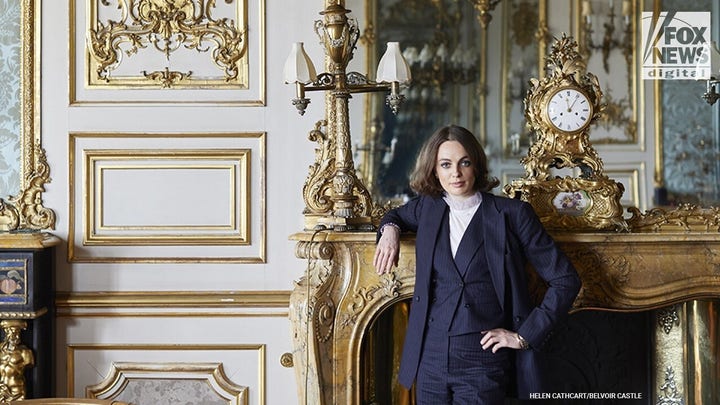 Video
There was also the "Bridgerton Effect" following the hit Netflix show based on the Regency-era book series by Julia Quinn.
"So many historic homes … [have] all seen the impact of 'Bridgerton' in their numbers," Manners said.
SARAH FERGUSON SAYS SHE KEEPS QUEEN ELIZABETH'S MEMORY ALIVE THROUGH HER BELOVED CORGIS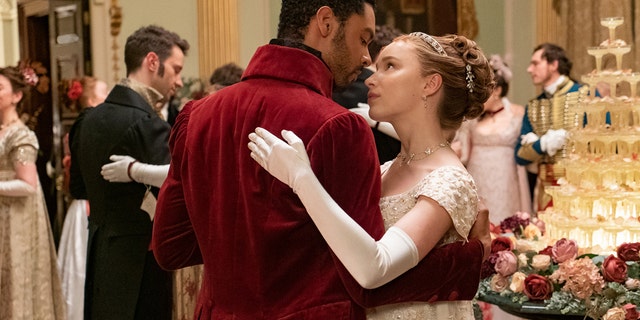 "Bridgerton" launched on Christmas Day 2020. (Netflix)
Belvoir, located in the English countryside, has more than 365 rooms and came with 12 million pounds (almost $15.5 million) of inheritance taxes, the New York Times reported. Manners' mother, Emma, Duchess of Rutland, told the outlet that the castle also had "battalions of rats and staff who clearly preferred the former incumbents to us."
Manners said that the mother of five "was always keen" that her children wouldn't be sitting pretty behind grand doors. She recalled working as a tour guide during the summers and sharing her home with curious tourists from around the globe.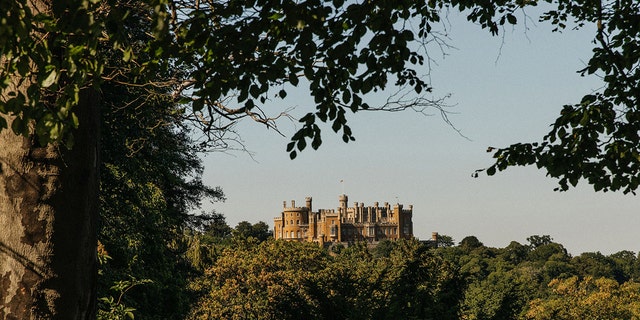 Belvoir Castle came with rats, ghosts, dead pigeons and hefty inheritance taxes. (Maureen Evans/Belvoir Castle)
"From the age of 10, I was working in the cafe with the amazing team that was there at the time," Manners said. "Wendy, someone who works at Belvoir still nearly 30 years later, remembers all of us in the cafe not being particularly good behind the till because we would accidentally give people back the wrong change. But mum was always determined that we very much understood from the very beginning just how much work it takes to run places like this."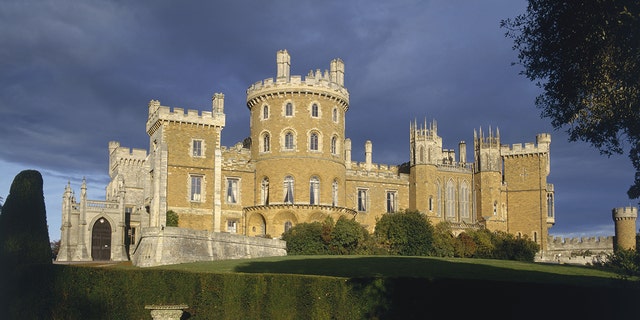 Belvoir Castle in Leicestershire is open to visitors. According to its official website, it is the ancestral home of the Duke of Rutland "where the family have lived in an unbroken line for almost a thousand years." (Simon Sykes/Hulton Archive/Getty Images)
Manners recalled having to pull out dead birds that would cause flooding during wintry nights. She was 12.
"Belvoir's beautiful – all of these places are beautiful," she said. "But it's funny, they've all got flat roofs, which is a nightmare because it means that the piping is very awkward and difficult. And it means that you're often getting dead pigeons stuck in the roof, which means that you have … flooding."
          View this post on Instagram                      
"I just remember mum saying, 'Girls, get your wellies on, we're going to the roof,'" Manners continued. "It was chucking it down with rain, but we had found all these floods happening throughout the castle. … I just remember mum taking us up to the roof. We were having to put our hands – because we had the smallest hands – into the gutter and pull out the dead pigeons."
ITALIAN PRINCE EXPLAINS DECISION TO RENOUNCE THRONE TO FASHION MODEL DAUGHTER, 19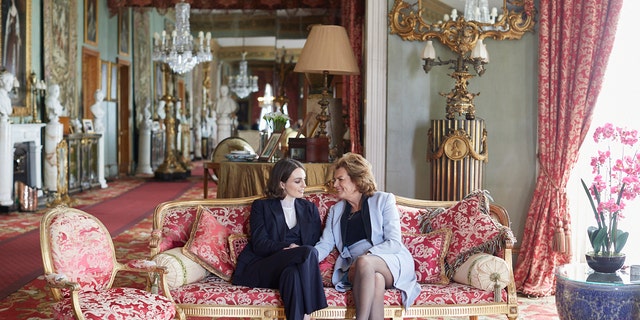 During the summers, Lady Violet Manners worked as a tour guide in Belvoir Castle. (Helen Cathcart/Belvoir Castle)
The duchess has insisted that Belvoir is inhabited by ghosts. The castle's history dates to the 11th century. According to the property's website, the land at Belvoir was a gift from William the Conqueror to the family's first recorded ancestor, Robert de Todeni.
"Listen, a lot of people don't believe [in ghosts] and I can understand why," Manners chuckled. "But there's definitely some energy rocking around these kinds of places. And if you listen to the podcast, you'll find out that's a consistent theme across these homes. Visitors have seen them, guides have seen time. But they're all very friendly, really."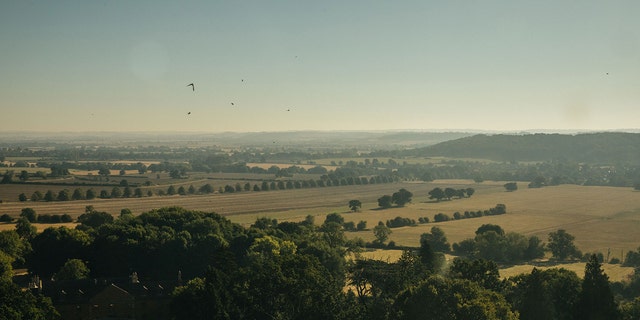 Belvoir Castle, privately owned, is located in the English countryside. (Maureen Evans/Belvoir Castle)
According to the New York Times, about one-third of historic homes in the U.K. are in the care of conservation charities like the National Trust and English Heritage. But some properties like Belvoir are in private hands. Ben Cowell, the director general of Historic Houses, told the outlet that some homes were knocked down after World War II because owners couldn't financially maintain them.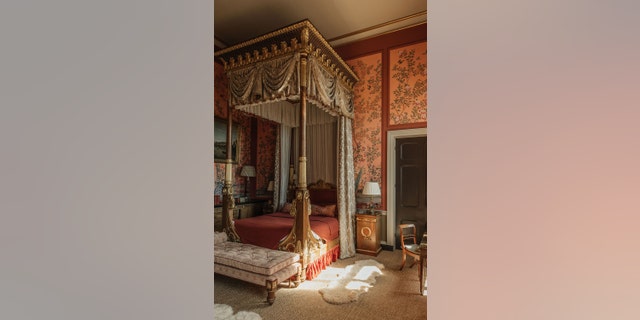 Lady Violet Manners says friendly ghosts live in Belvoir Castle. (Maureen Evans/Belvoir Castle)
The Duke and Duchess of Rutland are legally separated and have lived in different wings since 2012, the outlet reported. The home costs about 1 million pounds [$1,276,731 million] to run, it noted.
"I wanted to change the narrative around historic homes," Manners said. "I think the wonderful period dramas that we all love to watch … paint a picture of living in heritage that's set in a very different time. The reality is it's a lot of work. And there is no government support or funding, and nor should there be. So, it does require an enormous amount of upkeep and innovation."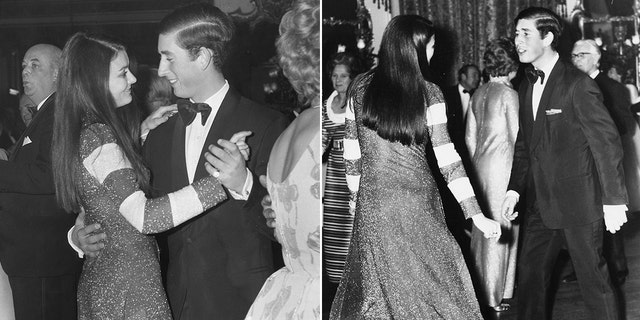 The former Prince Charles is seen here dancing with Charlotte Manners, daughter of the Duke and Duchess of Rutland, at a charity ball held at their home, Belvoir Castle, in Leicestershire. (© Hulton-Deutsch Collection/CORBIS/Corbis via Getty Images)
"Any money that the government is choosing to spend on the cost-of-living crisis and the housing crisis [in the U.K.] is not taken away by these estates," Manners said. "But, of course, we've received criticism and, frankly, I get it. It's an unusual predicament to be born into something like this. But I have to say the humility that exists within the community of these families that own these places is enormous. And no one is under any illusion that they [aren't] in an extraordinary position. But equally, they play a vital role, in my view, as custodians of these extraordinary estates across the country. Because at the end of the day, heritage tourism is … a huge part of the U.K.'s economic climate and a huge incentive for people to come to this country."
TAYLOR SWIFT REPORTEDLY REJECTED MEGHAN MARKLE'S PERSONAL INVITATION TO COME ON CANCELED 'ARCHETYPES' PODCAST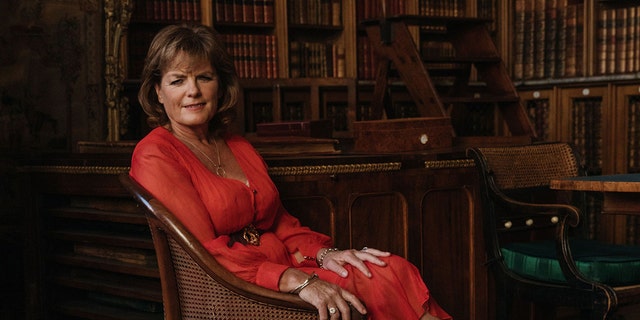 The Duke and Duchess of Rutland have lived in different wings of Belvoir Castle since 2012. (Maureen Evans/Belvoir Castle)
"I fully understand the criticism that many others like me in this country have received," she continued. "But I ultimately think the roles these families are taking on are incredible. They're looking after land that would otherwise be in disrepute. … Everyone plays their part in taking care of the landscapes we all get to enjoy."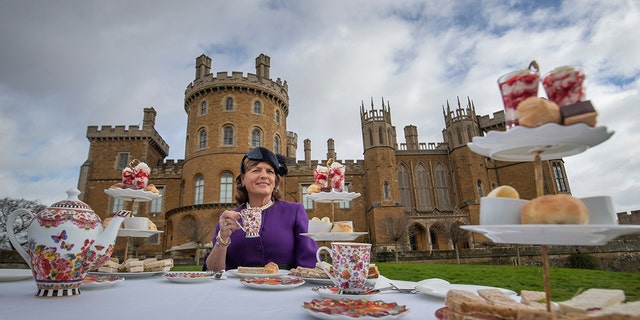 Emma Manners, Duchess of Rutland, is shown during the launch event for a Royal Afternoon Tea inspired by Netflix's "The Crown" at Belvoir Castle. (Danny Lawson/PA Images via Getty Images)
Belvoir has gone on to serve as a stand-in for Windsor Castle in "The Crown." It has also been featured in films like "The Da Vinci Code" and "The Young Victoria." The podcast's new series, launching on Aug. 17, will highlight custodians presenting individual episodes. The first guest is the Countess of Derby.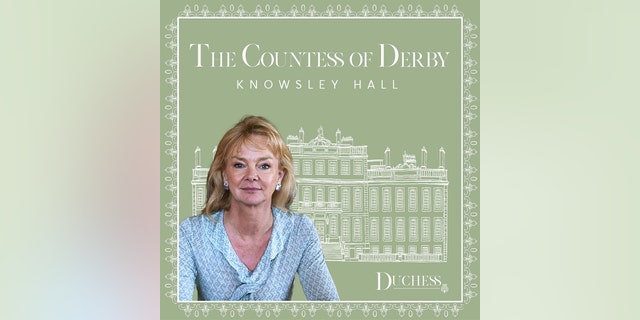 The Countess of Derby will be featured in a new episode of "Duchess." (Belvoir Castle)
"I've had an incredible life," said Manners. "I now want to shine a spotlight on the many people who have dedicated their lives to working in these places."