Prince Harry said this week that the original draft of his memoir "Spare" was 800 pages long and included sensitive details about interactions mainly with his brother Prince William and his father King Charles III that he later cut out.
"There are some things that have happened, especially between me and my brother, and to some extent between me and my father, that I just don't want the world to know. Because I don't think they would ever forgive me," Harry said in an interview with The Telegraph.
"Spare," which was released on Tuesday, included several explosive claims about the royal family, most notably that William once physically attacked him during a heated argument between the brothers at Harry's Nottingham Cottage.
PRINCE HARRY'S 'SPARE' EXPOSES ROYAL FAMILY'S MOST SCANDALOUS MOMENTS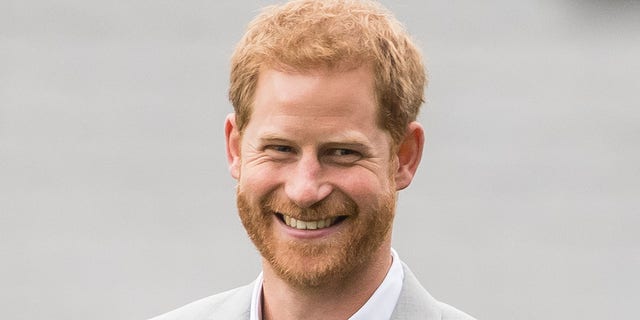 Prince Harry said he cut sensitive details from his book "Spare" that his brother and father would never forgive him for publishing.  
(Photo by Samir Hussein/Samir Hussein/WireImage)
"The first draft was different. It was 800 pages, and now it's down to 400 pages. It could have been two books, put it that way. And the hard bit was taking things out," he said, explaining that he had dozens of phone calls with his ghostwriter about editorial cuts.
Harry insisted that his book is not about trying to "collapse the monarchy – this is about trying to save them from themselves," adding he knows he will "get crucified by numerous people saying that."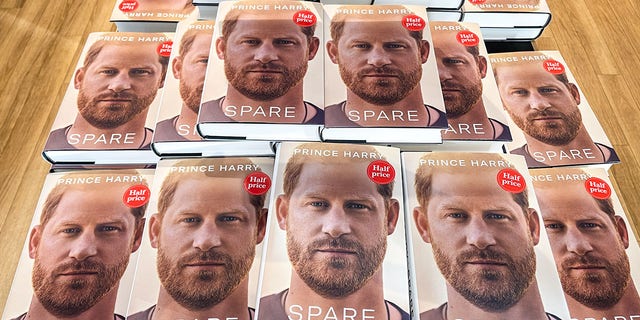 "Spare" was cut down to 400 pages from an original 800. 
(Photo by Matt Cardy/Getty Images)
The Duke of Sussex said he also felt concerned for his nephews and niece Princes George and Louis and Princess Charlotte because they would face the same heir/spare dynamic he and his older brother were forced to reckon with.
"I know that out of those three children, at least one will end up like me, the spare," he said. "And that hurts, it worries me," Harry said, despite the fact that William "has made it very clear to me that his kids are not my responsibility."
The royal also claimed that the British press have a "s— tonne of dirt about my family, I know they have, and they sweep it under the carpet for juicy stories about someone else."
CLICK HERE TO GET THE FOX NEWS APP
Prince Harry called on his family to apologize for their treatment of his wife Meghan Markle. 
(Chris Jackson)
Harry told the Telegraph that he genuinely wants his brother and father back in his life, but called on them to apologize for their treatment of his wife, Meghan Markle. "You know what you did, and I now know why you did it," he said in the interview. "And you've been caught out, so just come clean and then we could all move on."